JAL 789 Business Class to Shanghai
Although Gate 65 looks close numerically, it's at the far end of the concourse and nice healthy trek.
Tokyo NRT to Shanghai PVG
Japan Airlines JL 873
787-9
9:40a-12:00p
July 2, 2019
Business Class
Seat 3K
Boarding began promptly and efficiently at 9:20am, just 20 minutes before departure.
Massive Business Class cabin on the 789 that extends into two cabins.  I chose 3K in what turned out to be a sparsely selected front cabin.  
Color me spoiled by First Class cabins, but this seat seemed really tiny...
... and not that comfortable.  I can't imagine 12 hours sitting in this one.
IFE technical quality was excellent.  Unfortunately, more dismal movie selections.
After take-off, our wonderful cabin crew jumped into action.  Today's menu.
Wow, the Japanese menu looks outstanding. 
 The Western Menu, not so much.
My usual G&T to start.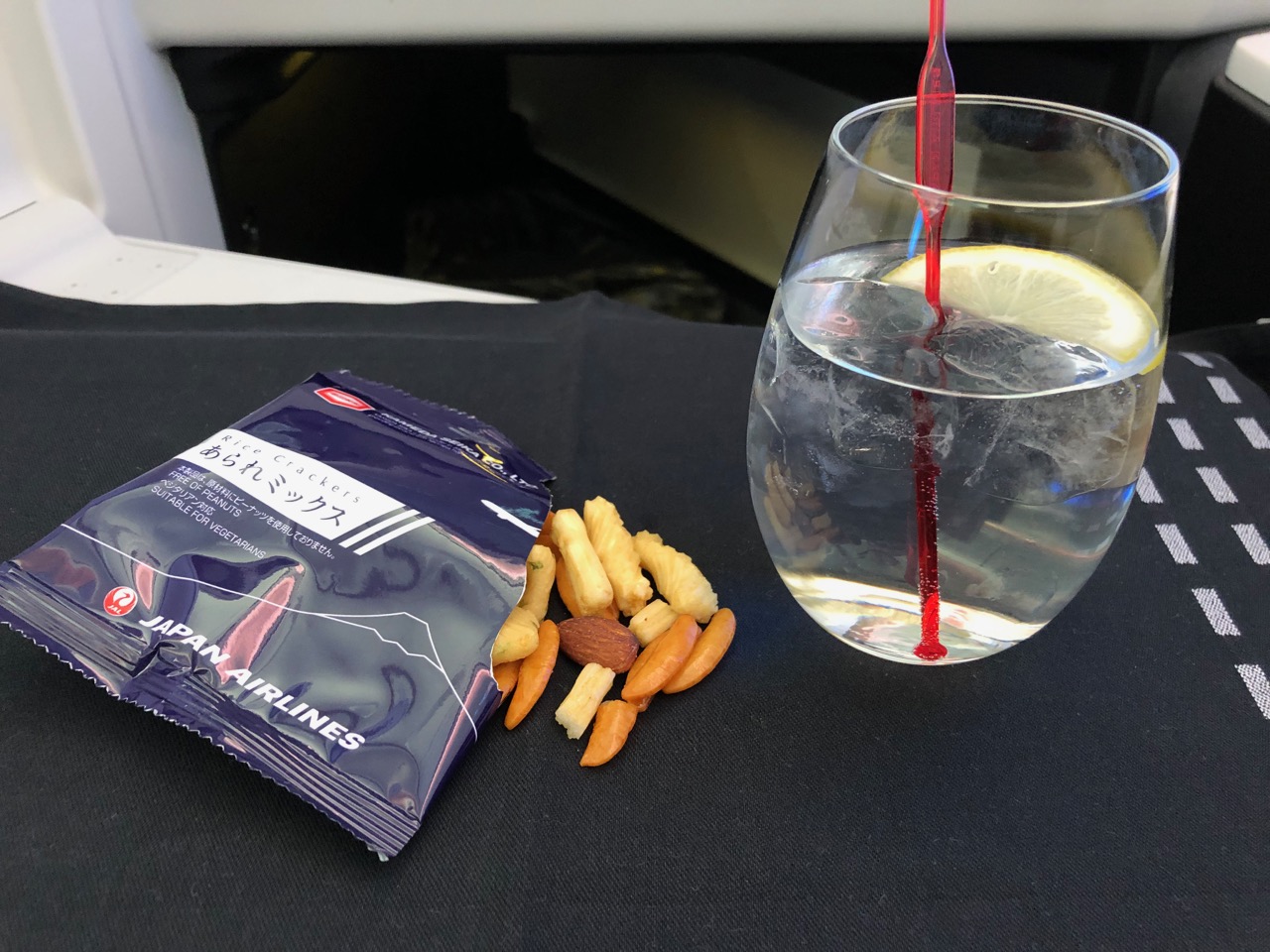 And my Japanese meal.  Gorgeous presentation.
Wow.  This meal was sensational.   Certainly one of the best Business Class meals I can recall... and on a short 2.5 hour regional flight.
We landed at PVG on time.
And pulled into our gate at Terminal 1 right on schedule.
All in all, a very impressive flight with great service and food.  And a bargain at only 15,000 Avios.