I had opted for Nepal's visa on arrival program instead of sending my passport to the Nepalese Embassy.  Turned out to be the right call as we registered online at home (new service) and were out of airport in less than 10 minutes.  If more flights had landed when we did, it might have been a different story.  Our local tour company manager Deepak met us inside customs and helped direct us to the fastest counter.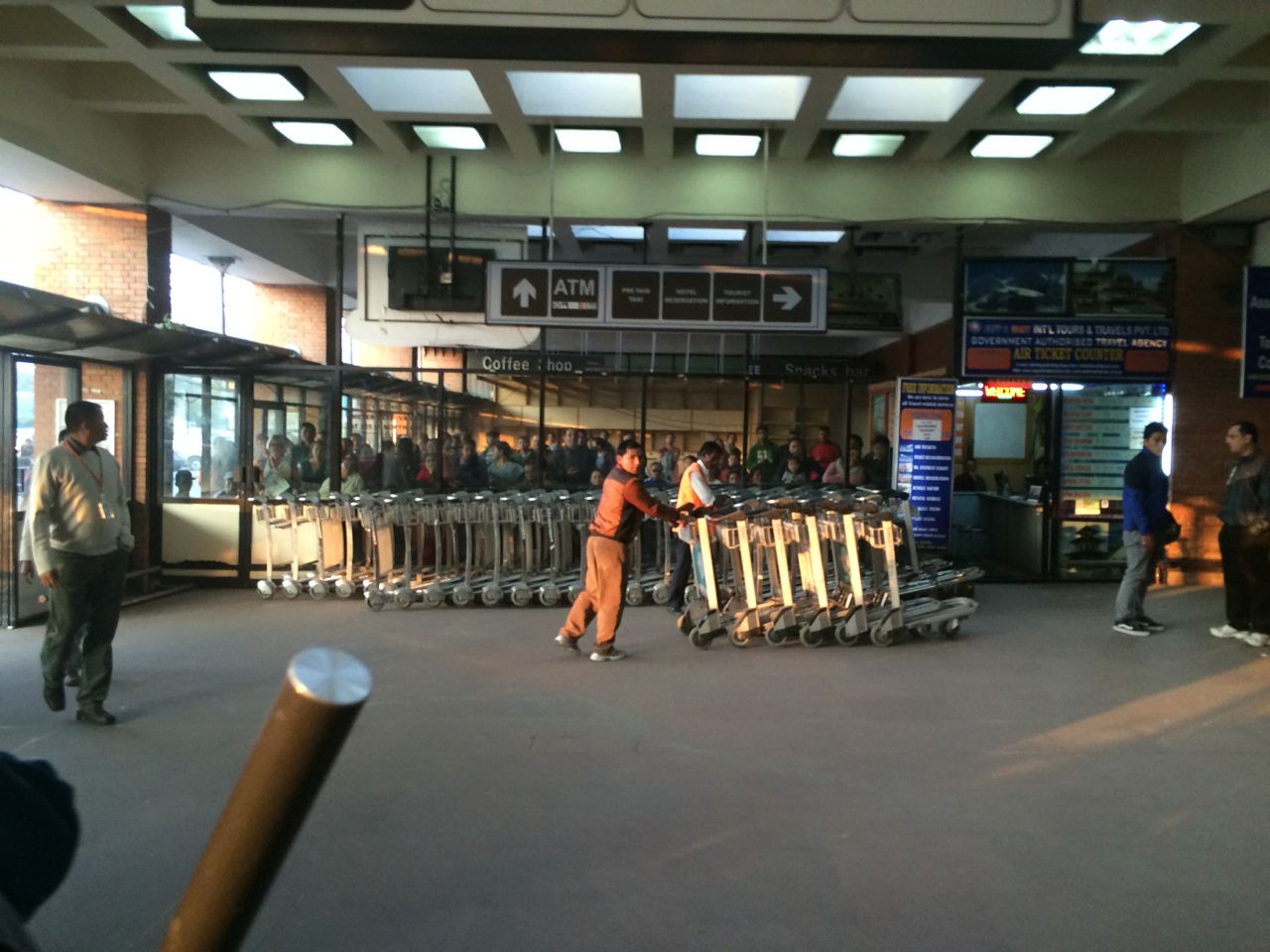 Once outside, feels and smells like India.  Deepak handed us off to our guide Mahesh and driver Anik for some late PM sightseeing.
And the sights and sounds of Kathmandu.  Slow rush hour traffic thru congested streets with some of the worst pollution I've seen and smelled in long time.  Felt like I smoked a pack of cigarettes last night.  Wow.
With an electrical grid hookup system just like Delhi.  LOL.
Our first stop was a small lane...
... which led to the impressive Boudha Stupa.  Dating from the 15th century, the stupa is one of the largest and most significant Buddhist monuments in the world.
The stupa is surrounded by shops and buildings that almost makes you think that you're somewhere in Europe.
Before we drove to the hotel, we stopped for a beer at a rooftop restaurant.
And back to find our car and driver, and enjoy the "fresh" Kathmandu evening air, which tonight seemed what I might envision the air would be sitting in a running car in a closed garage.  Wow.
Twenty minutes later we arrived at The Shangri-La Kathmandu.  Dated but comfortable hotel with a lovely inner courtyard that is a wonderful oasis from the noise and bustle of Kathmandu.  The view from our room.