Lufthansa First Class to Frankfurt
The Lufthansa Lounge at IAD is an uninspiring Business Class lounge with a pathetic roped off area for First and HON. 
The Lounge Dragon escorted us to the First Class area which had a few two top dining tables...
... and a meager 2, count 'em 2, lounge chairs.   And some counter seating all behind a rope.   Classy. LOL.
The best feature of the lounge is the First Class Boarding door, which supposedly leads directly to the jetbridge... if your plane is at Gate 51.  Not so much for today's Gate 45/47.
No special a la carte menu for First pax.  Just the basic Business Class grub.
No idea how well this First Class/HON section was policed but only the mother and daughter on the left were in First.
???
Washington IAD to Frankfurt FRA
Lufthansa LH 419
747-8
6:05p-7:50a +1 (sked)
6:45p-8:00a +1 (actual)
January 4, 2018
Seats 1A and 1K
After a 30 minute delay "due to the late arrival of the inbound aircraft" the First boarding door was opened and we were invited to board.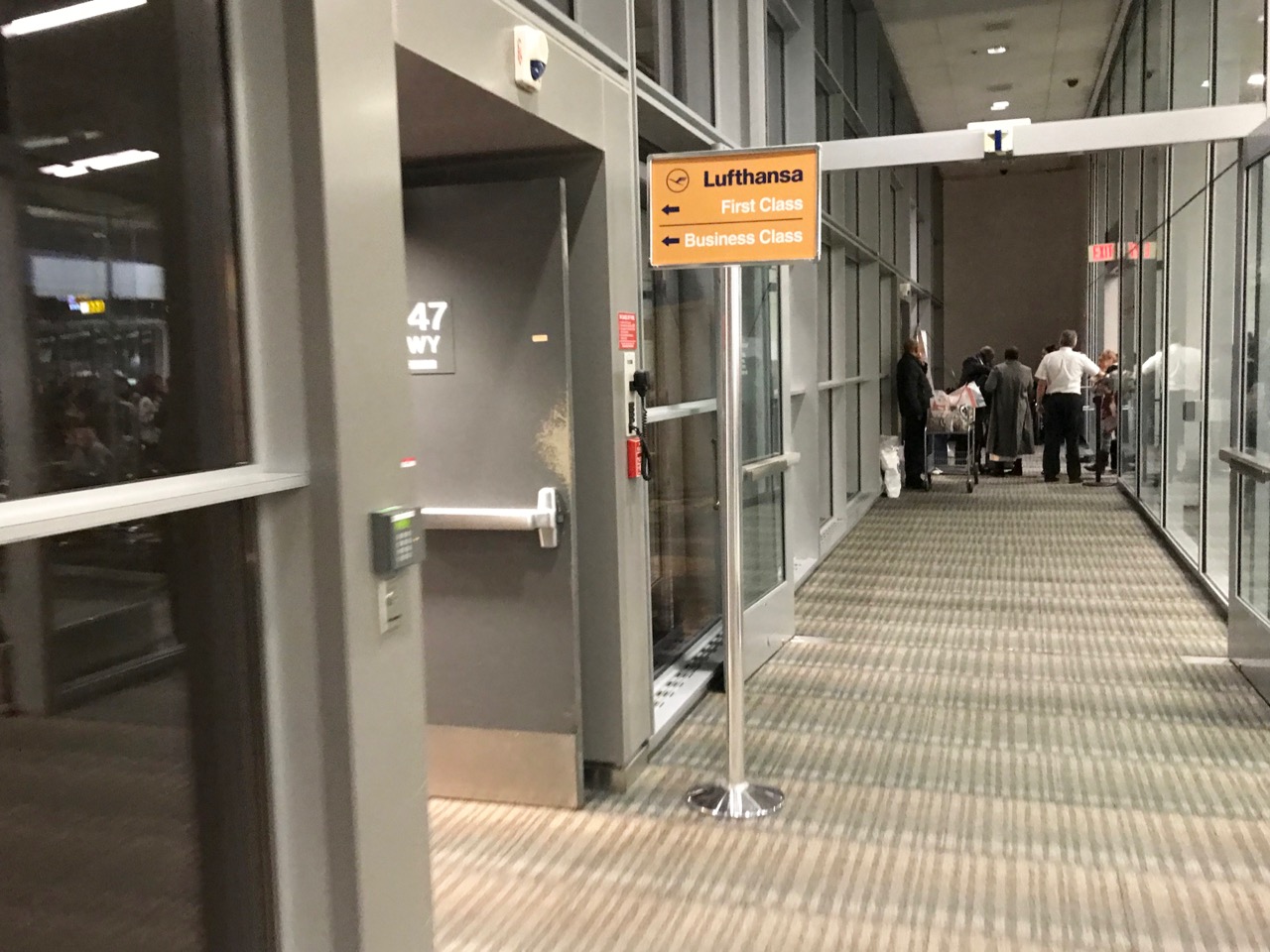 Once on board, all is forgiven as we had 1AK on one of the best planes in the sky, and a wonderful cabin crew.
Someone is happy.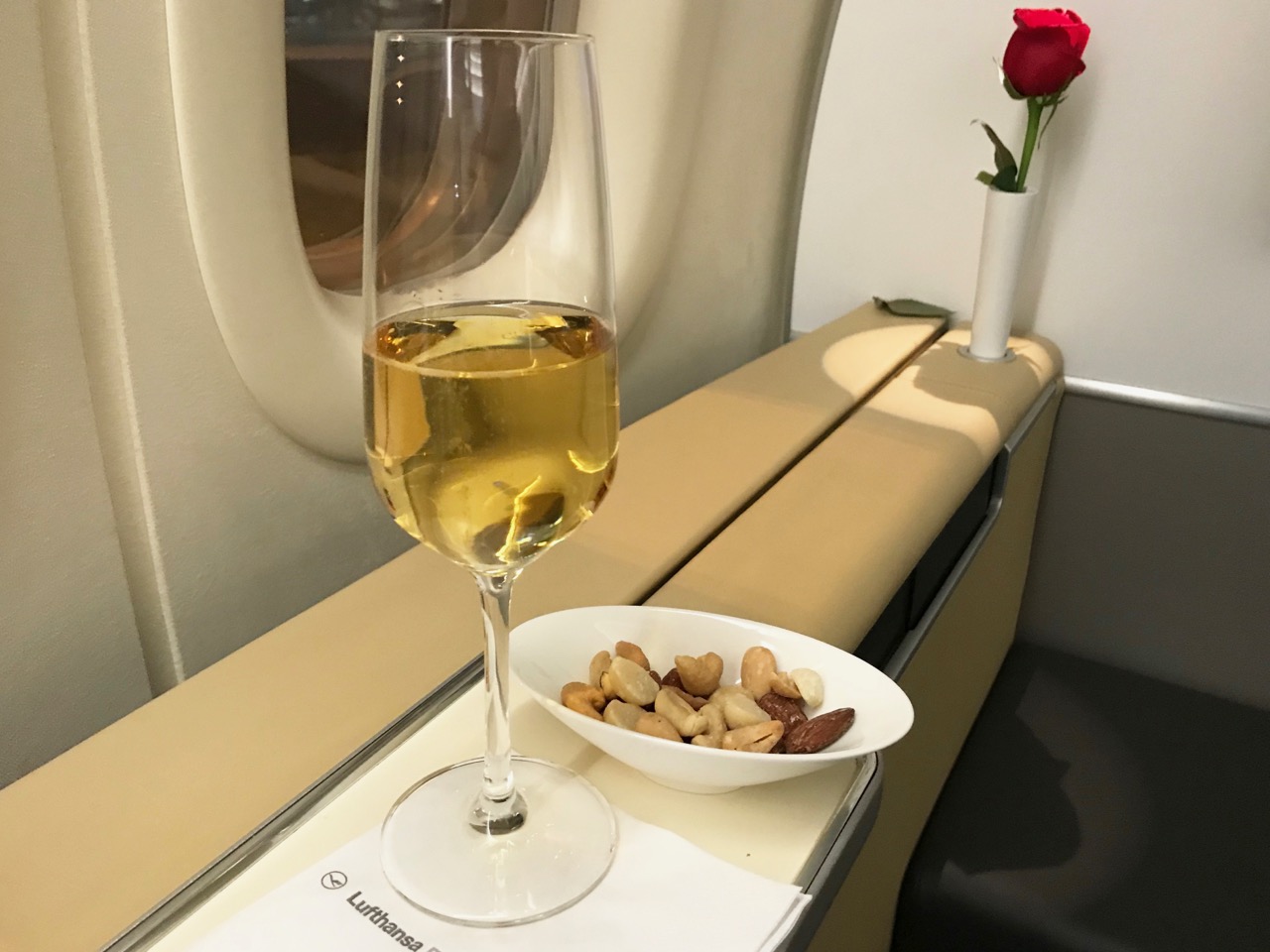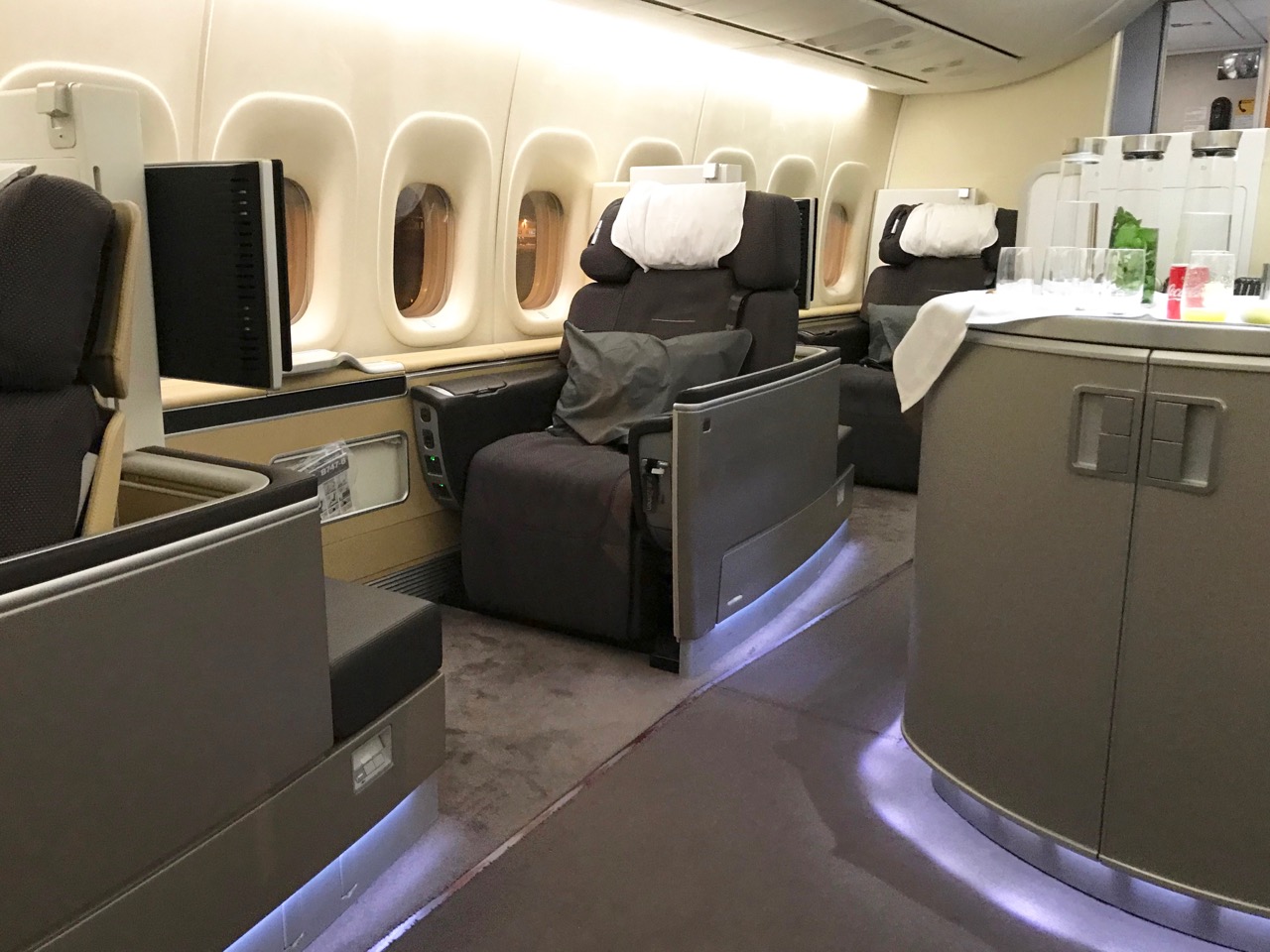 Today's Rimowa amenity kit.
Great la prairie products but just the mini-size version.
Today's menu...
And wine list...
We pushed about 45 minutes late on a frigid yet clear night in DC.
After take off, a quick trip to one of two First Class lavs.
Complete with full size version of la prairie.   I'm guessing that there's been an epidemic of pax walking off with the full size versions as they were gone from the lav on my last visit around 30 minutes prior to landing. 
On the way back to my seat, Mrs. SFO777's drink of choice tonight.
While Mrs. SFO777 enjoyed Johnny Blue, I opted for the Henriot Champagne to start.
Showtime, LH style... starting with caviar.
And fresh garden salad.
Making the rounds of the Henriot, the Santenay Premier Cru and the delicious 2012 Le Mortelle Poggio Allenane from Tuscany.
While Mrs. SFO777 ordered the salmon, I went with the Beef Fillet and Lobster Mac 'n Cheese.
Despite being well done, the beef was delicious and still quite moist. 
My friend for tonight. I loved this Cab Franc, Cab blend from the estate which the Antinori family purchased less than 10 years ago.
Line 'em up.  And a little cheese.
Followed by desert.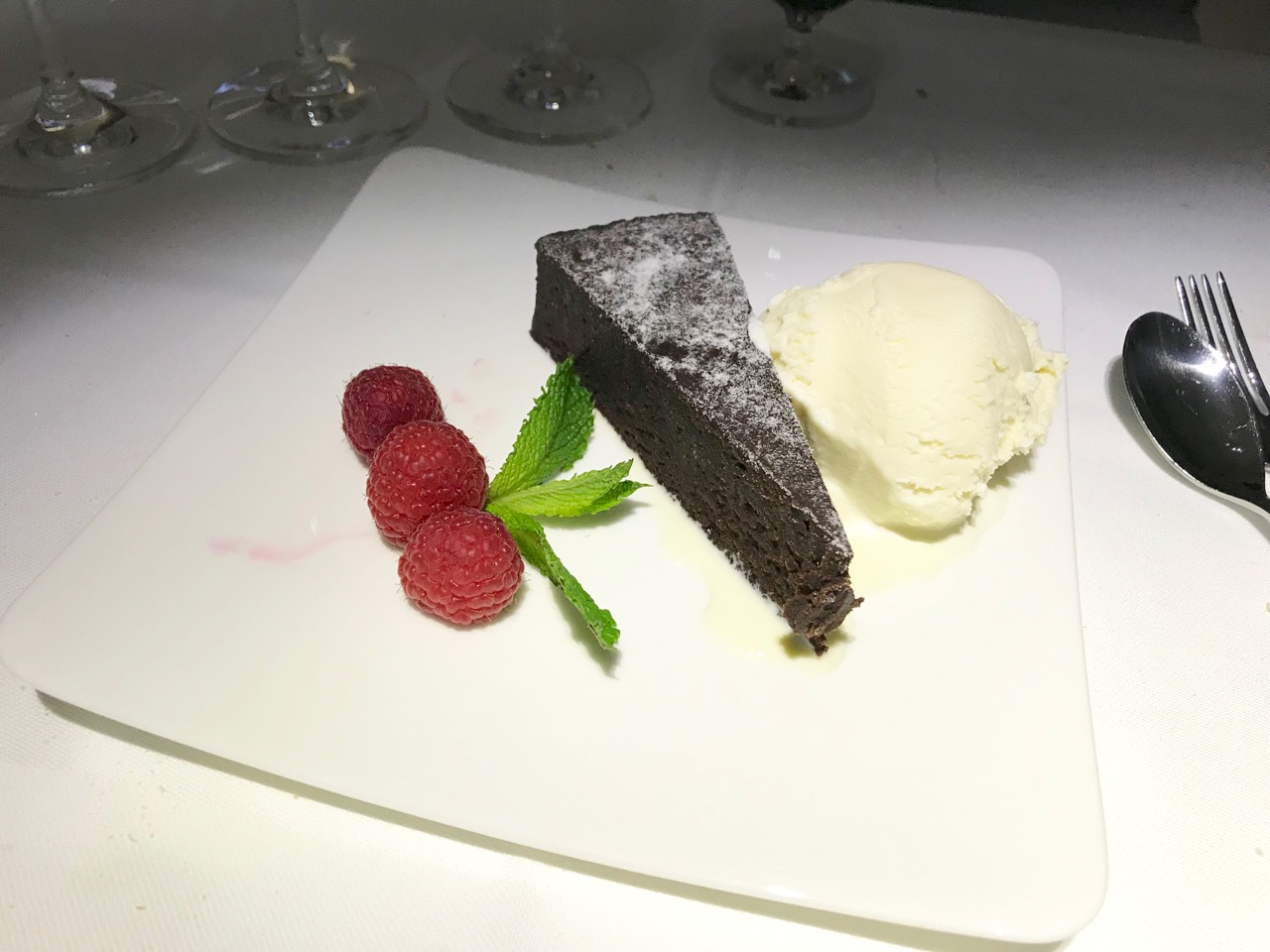 By the time I was done with dinner the were only 4 hours left on today's 6:45 flight.   I dozed off for more than 3 hours and woke around 45 minutes prior to landing.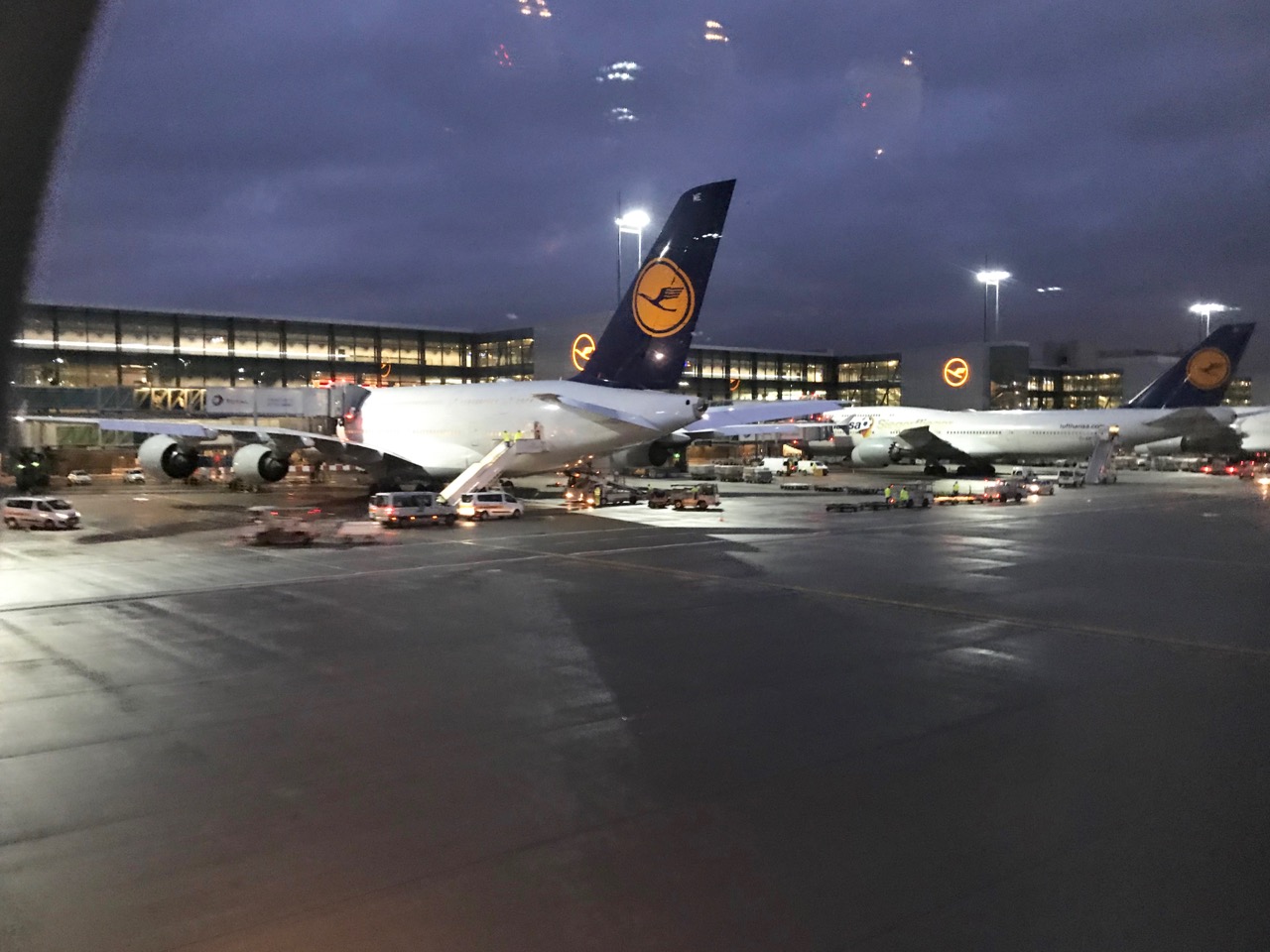 Yet another wonderful Lufthansa First flight with amazing and flawless service from a marvelous infight crew.