Air France La Première to Paris
Since I had requested to board first, yet another La Première Personal Assistant stopped by at T-50 for the long golf cart ride to opposite end of the terminal and Gate 34.
Mexico City MEX to Paris CDG
Air France AF 179
777-300ER
6:40pm-1:30pm +1
April 1, 2021
Suite 1A
After checking on board to make sure that the crew was ready, my PA preboarded me. 
 I was greeted at the door by three of the cabin crew including my wonderful La Première flight attendant Anne, who escorted me to my suite. 
And so began 11 hours of amazing and flawless service.
Today's menu...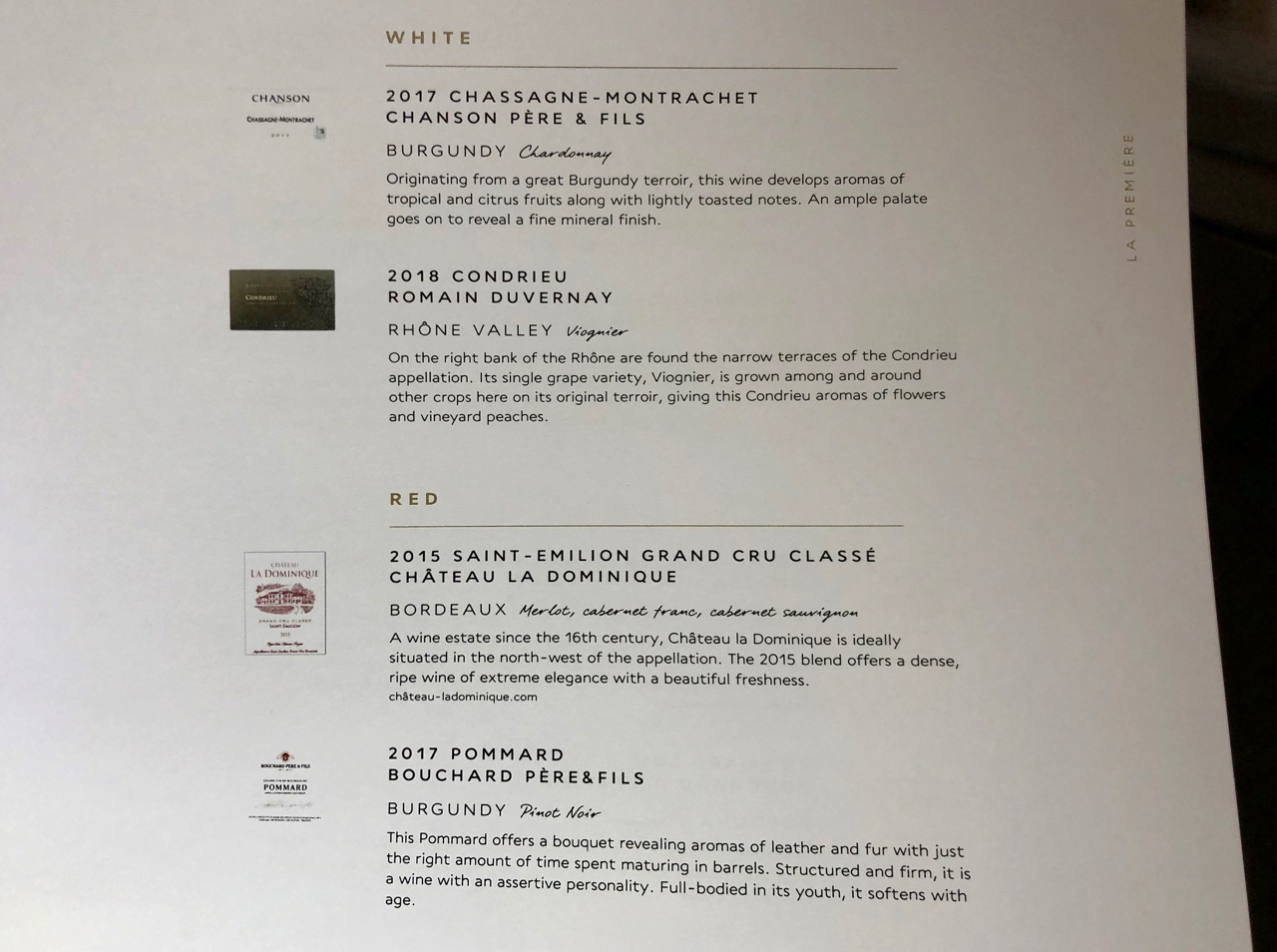 Lovely amenity kit with some nice Cariita products.
The new Air France safety video is really cool, featuring iconic Paris and France landmarks. 
And the finale, zooming back from the Eiiffel Tour...
... to the breathtaking top of the hour light show. Bravo.
Gorgeous sunset as we depart Mexico City.
After take-off, Anne began setting up my three seat suite...
With even the curtain on the opposite aisle closed for more privacy.
Showtime, La Première style...
Tonight's lovely amuse bouche medley.  Creole-style marinated grouper, apricot, foie gras and amaranth skewer, sautéed chicken with Tequilla and pineapple chutney. 
Followed by the wonderful Cream of Tomato soup with tortilla chips.
Outstanding. 
Next up, a lovely Sauternes...
... to go with my Duck foie gras, papaya and mint condiment...
Poached lobster, mango and apricot chutney.  
And after sampling all of the starters, the main plat...
... Fillet of beef with chipotle pepper sauce, potato Napoleon, green aspargus, pumpkin, roasted cherry tomatoes...
Delicious!
A little cheese sampler.
OMG, then the most amazing dessert platter...
The Chocolate and hazelnut Rocher cake was out of this world.
After dinner, I watched a movie, then checked and returned emails.  Wifi is free for La Première passengers.
While a went to loo, Anne made my bed across the aisle.  I slept for a solid 4 hours.
About 90 minutes from Paris, I moved back to 1A for a liittle breakfast.
Sad line-up of Covid-idled Air France planes parked in perfect formation. 
After a pleasantly short taxi by CDG standards, we pulled into our gate at 1:35pm.
This was a flight for the ages, with personable, professional and flawless service by one of Air France's finest.  Merci to my amazing flight attendant, Anne, for a memorable flight.