Al Maha Desert Resort and Spa
We woke this morning to what appeared be very hazy skies but turned out to be sand, or as my iphone weather app noted "Dust".   We met our driver in the Four Seasons lobby and headed out for the 90 minute drive to Al Maha Desert Resort and Spa inside the Dubai Desert Conservation Reserve.   This was cool as we'd never experienced or been in a sand storm.
Is really seemed pretty much like blowing snow in colder climates.
Can you say blizzard?
More cool blowing sand.
The trees offered a bit of a wind break as we arrived at resort.
The resort lobby.
Rather than head to our suite right away, we decided to have lunch, starting with gazpacho.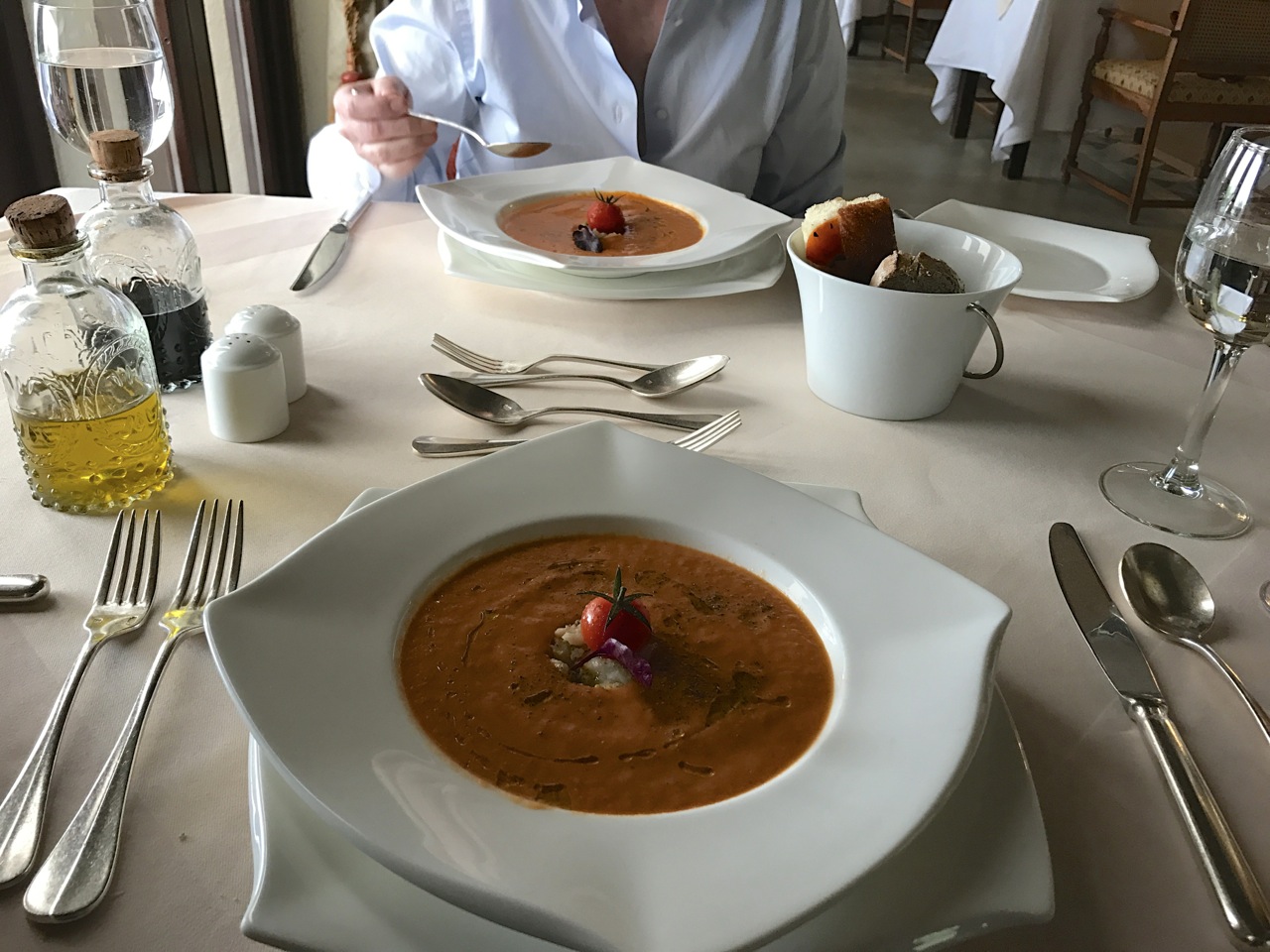 My butter chicken was really good.
After lunch, off to settle into our Bedouin Suite #10.
Outside, the aftermath of the sand storm.
Our own sandy beach pool.
Relaxed and then called for a buggy to drive us to the resort's Al Diwaan Restaurant for dinner.
Service at the hotel in the restaurant is extraordinary, with simply wonderful and charming service-oriented staff from a mix of countries but primarily India and Kenya.
My umm ali was absolutely delicious.
Mrs. SFO777 couldn't decide on which chocolate dessert to order, so our waiter brought her both.  LOL.
After dinner, a buggy was walting to drive us back to our suite.