About a mile south of the Central Business District is one of the nicest boutique hotels we've stayed at in a long time.  With just 11 suites, The Islington is a beautiful urban retreat lovingly restored and redesigned from its main estate constructed nearly 180 years ago, not long after Hobart was settled.  An amazing collection of original art and antiques can be found throughout the hotel.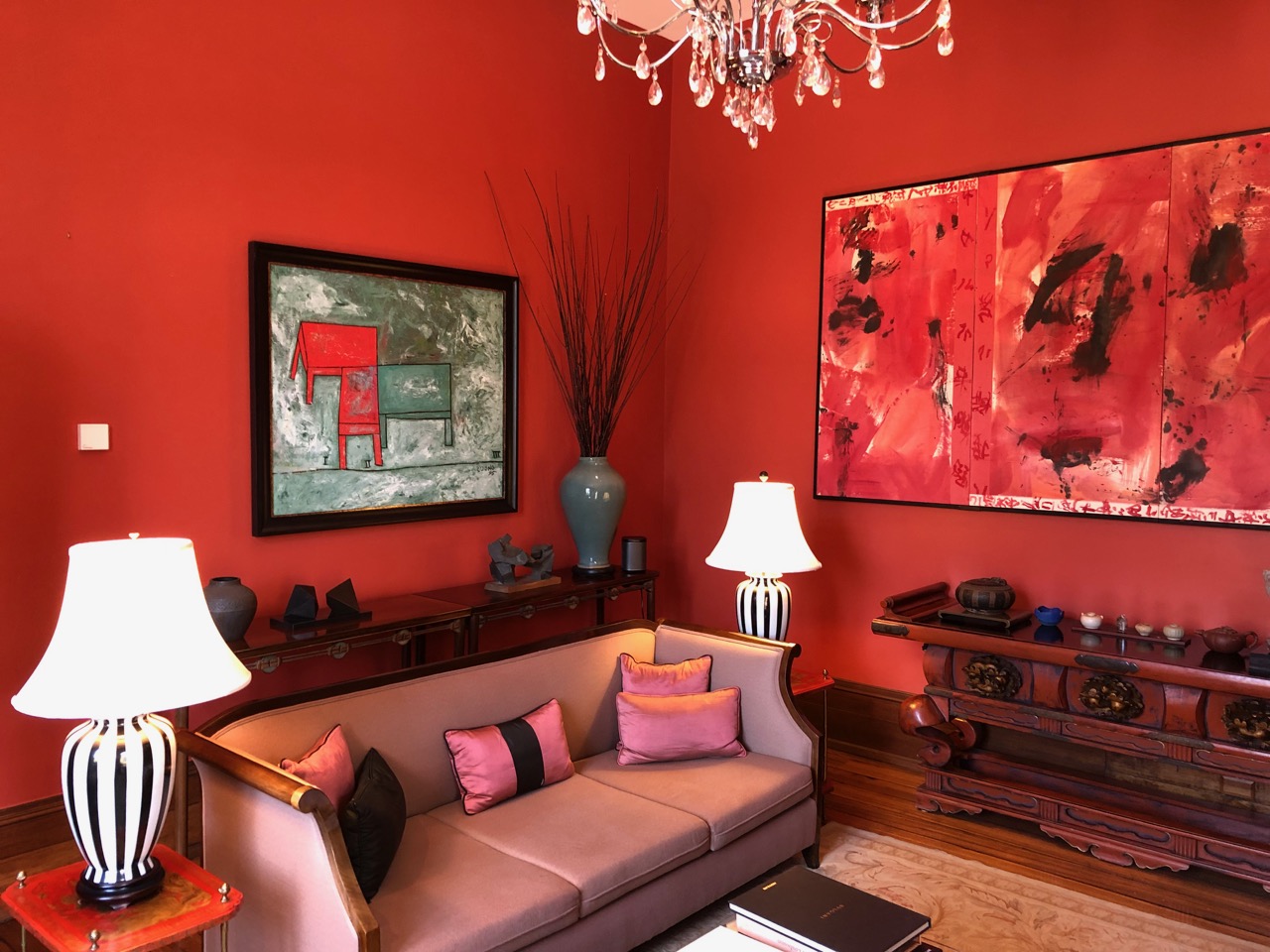 At the rear of the main buiiding a sleek modern restaurant and lounge...
... with views of Mount Wellington.
At the end of the main floor was our beautiful Regency Suite.
Less than 30 feet from our suite was the modern dining room where we ate dinner our first two nights.
I love G&Ts and was happy to hear about Tasmania's emergence as a gin producer.  I sampled a number of craft Tasmanian gins. Tonight was the excellent Poltergeist.
Our dinner was tonight was terrific.  We started with a lovely abalone dish.
And a mozzarella and procuitto salad.  The diil right from the hotel garden was wonderful.
Our tri-tip main was outstanding and perfectly prepared, with potato gallette and fried duck paté.
And delicious veggies from the garden.
OMG, our divine dessert.
Back in the suite, the suite's ipad was playing soothing nighttime music.
After a great night's sleep, we were back in the restaurant for breakfast.
Mrs. SFO777's fabulous omelet...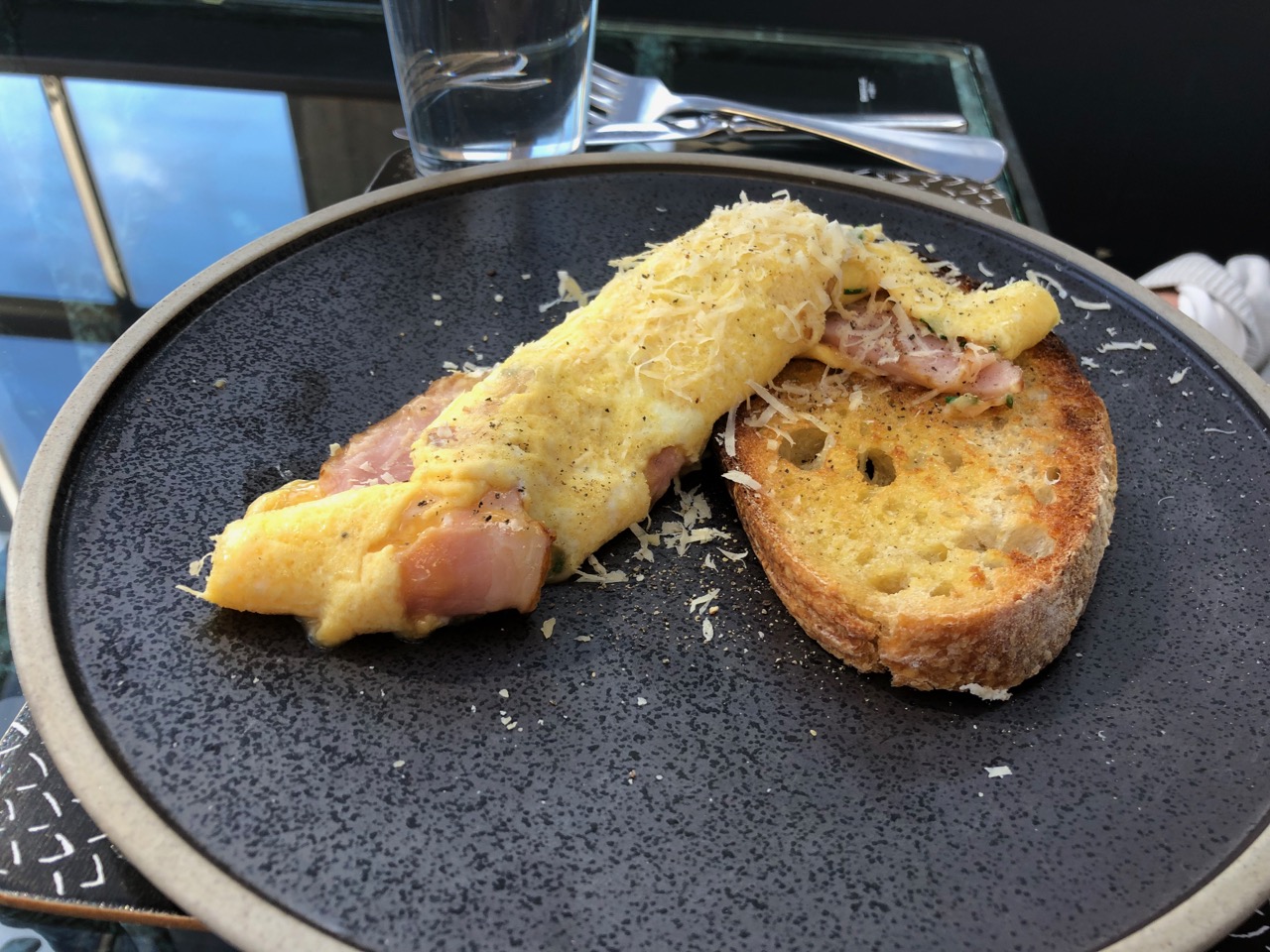 ... and my delicious eggs benedict.