And then up to our room to get ready for dinner. One of favorites chef's is Jean-Georges Vongerichten. We've loved his restaurants in New York and Shanghai, and his other Las Vegas restaurant Prime at The Bellagio. So, Mrs. SFO has decided that we're going to Jean-Georges Steakhouse at Aria. The massive complex that is Aria.
Way too big for our tastes... and at least a 10 minute poorly marked walk from main lobby to the restaurant.
Huge room, comfortable seating.
Even though it's a steakhouse, we opted to go non steak tonight.
I started with the Tempura Calamari with Pea Shoots and Chili Dip. Similar to what we had in Shanghai. It was amazing!
For some reason, Mrs. SFO decided to just to a couple more starters, a shrimp cocktail..
... and crab cake.
While I went with the wonderful Veal Milanese.
All in all a good but not memorable meal. We passed on dessert and headed out to check out more shopping although it took forever to finally get to there in this cavernous place.
Yeah, just what I want after dinner, more shopping.  
Not sure what this dude was trying to do to the water tank. 
After I fell asleep in one of the stores (most wisely have installed chairs and sofas for husbands), Mrs. SFO got the message and we headed back to our hotel. 
Early morning and gorgeous sunrise. Views from our suite.
In room dining was an easy choice in this suite.
The smoked corned beef hash was very good.
Meanwhile I keep looking for a private way out tomorrow, or rather a practical one.
Then out for another round of shopping, looking for that perfect dress for a friend's December wedding. A gorgeous 68F/20C late morning as we take the walkway over S. Las Vegas Blvd. to more shopping.
But first a stop of Clark for a $35 pair of practical and comfortable shoes. Even Mrs. SFO has her discomfort limit in her stylish but not so comfy for lots of walking Jimmy Choo boots. Although she did agree that if we were in Paris, she would just suck it up and endure the pain. 
She was not amused when I suggested this dress.
After a couple of hours we headed back to the Wynn for lunch. I suggested NY-style deli Zoozacrackers. She suggested Asian themed Red 8. So Red 8 it is. Nice decor but OMG, horrifically bad.
Mrs. SFO ordered wonton soup. Awful.
And BBQ pork chow mein. Gross.
I ordered the chicken satay. It was least unpalatable selection but not even close to MH or SQ.
After lunch, back to the room to relax, Mrs. SFO a nap and me watching college football and one of the classic games, Arkansas/Ole Miss. For dinner, we headed for Andrea's, apparently named after Steve's new and 2nd wife, not the ex he just kicked off the board. This place was sensational.

Pics from their website. The eye's are supposed to be Andrea's. I'm sure the ex loves that.  
The Tuna + Crispy Rice with pickled jalapeño, spicy mayo, kecap manis starter was out of this world.
We shared a couple of mains.
The Jidori Chicken Adobo with onion, jalapeño and garlic was excellent.
While the Steamed Sea Bass with ginger, garlic, green onion, cured lemon, mushroom and cilantro was out of this world.
Crispy Brussel Sprouts were excellent.
And dessert. Yum.
An outstanding meal. Then back up to the room before heading out to cavernous Mandalay Bay for Cirque du Soleil's spectacular Michael Jackson One show.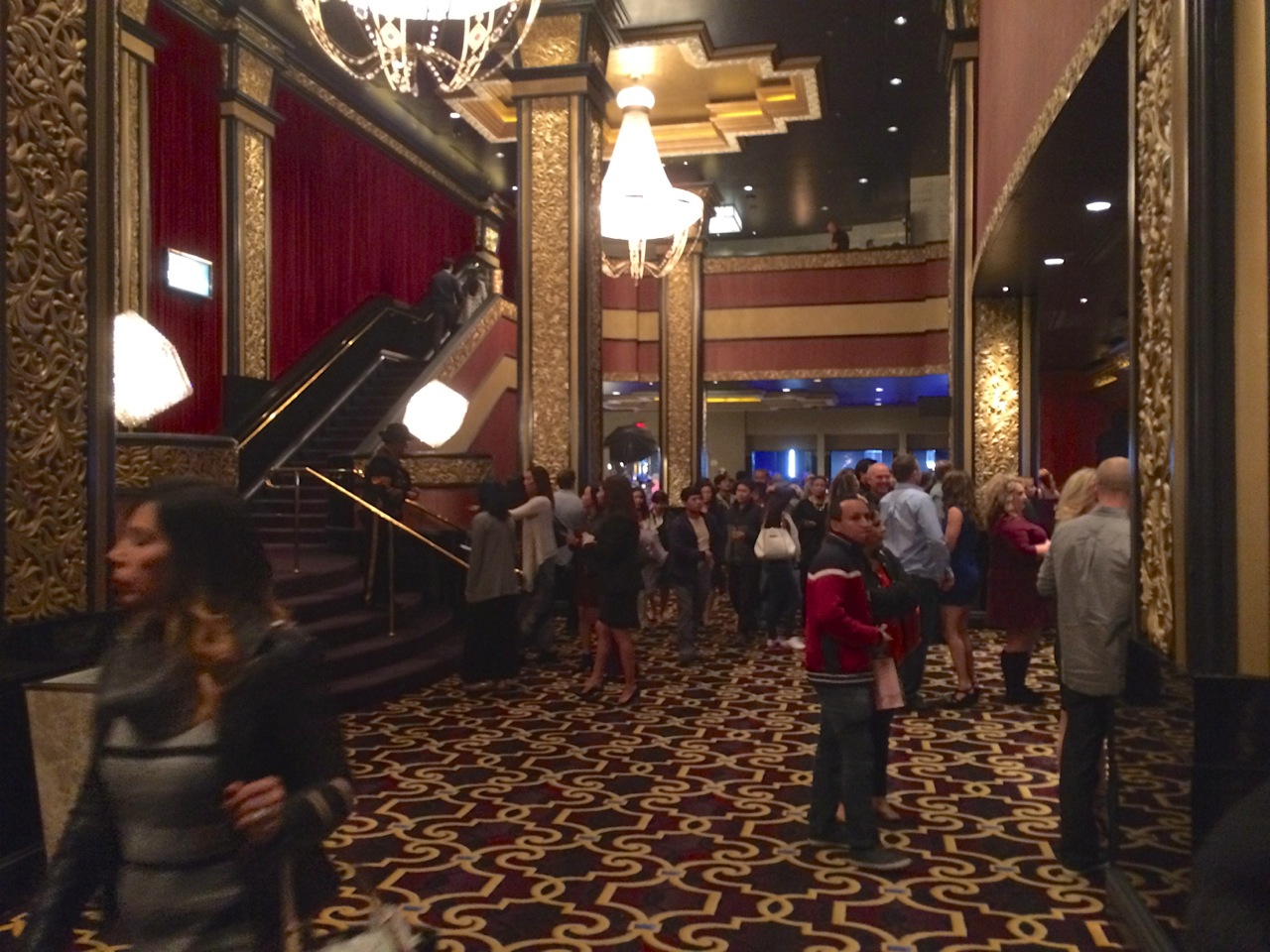 Showtime, where I did manage to sneak a few pics.
What a wonderful show, and we beat the crowd to the taxi stand and got back to our room just in time for SNL and the Trump show.