Aegean/Olympic Thira to Athens
Sadly, it's getaway day and time to go home.   But not before one last sunny morning overlooking the caldera.
OK, the French Toast was very good. 
Packed and ready to go.
And success with OLCI.
Back on the road to airport about 30 minutes away.
Not sure how much Avis Santorini would charge for fuel, so I did the fuel refill thing along the way.  I was happy that there are apparently no self-serve stations here as I was about to put regular petrol into our diesel rental.  
Thirty minutes later, we pulled into the rental car parking lot across from the terminal.  
Fortunately, we had our boarding passes and only carry-on bags, so we were able to bypass the chaotic check-in counters with lines backed outside the terminal.  OK, this place is positively third world.
The domestic departure area with five gates, numbers 13, 4, 5, 6, and 7.   Very logical in Greece I guess. 
Even without many people here, there were still no seats.   But alas, I followed the stairs to a more spacious arean upstairs.  For a moment, I thought, maybe there is a Priority Pass Lounge up here.  LOL.
... with outdoor terrace.   Not bad for plane watching.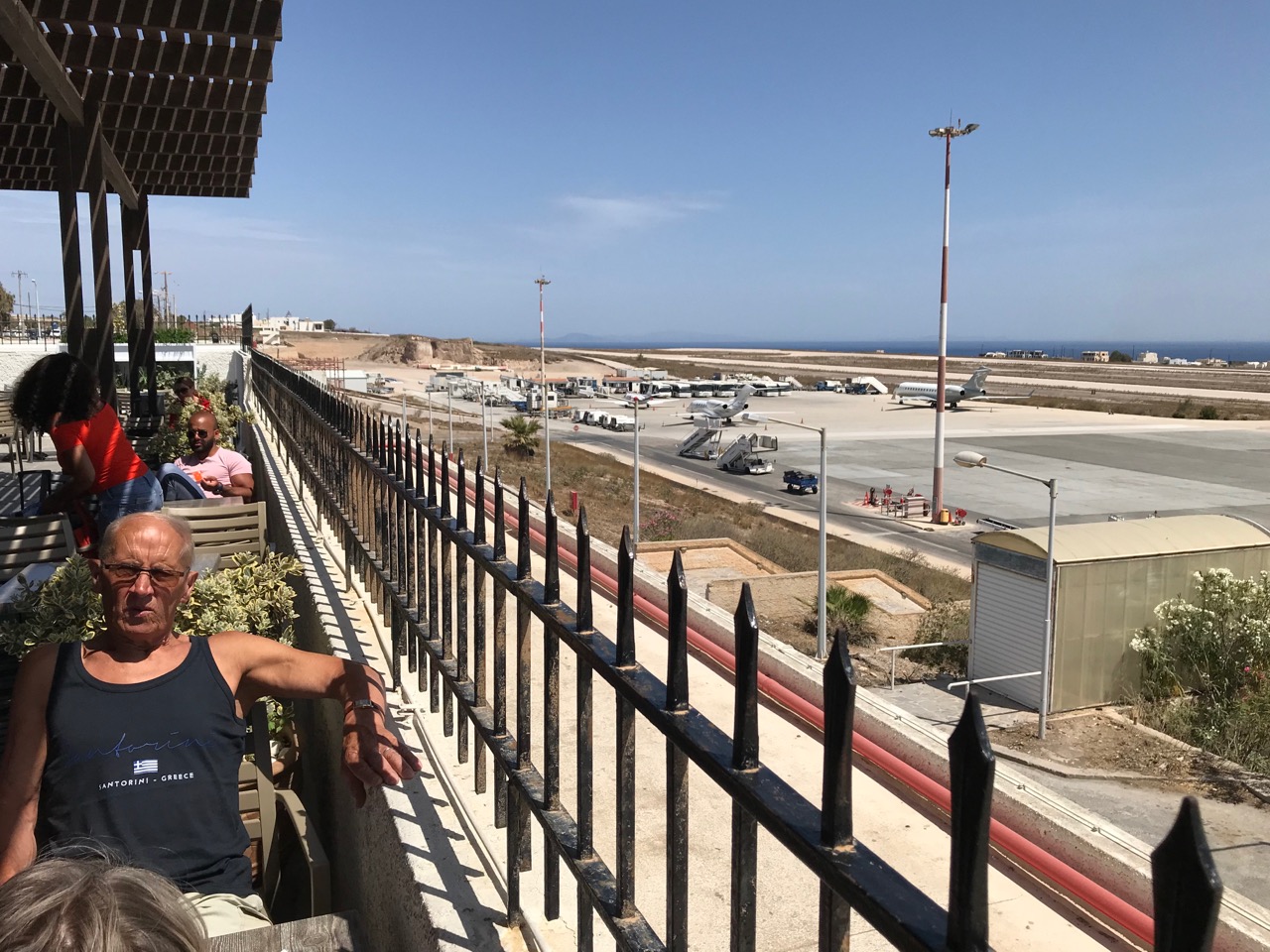 Our plane landed just after 12:35pm.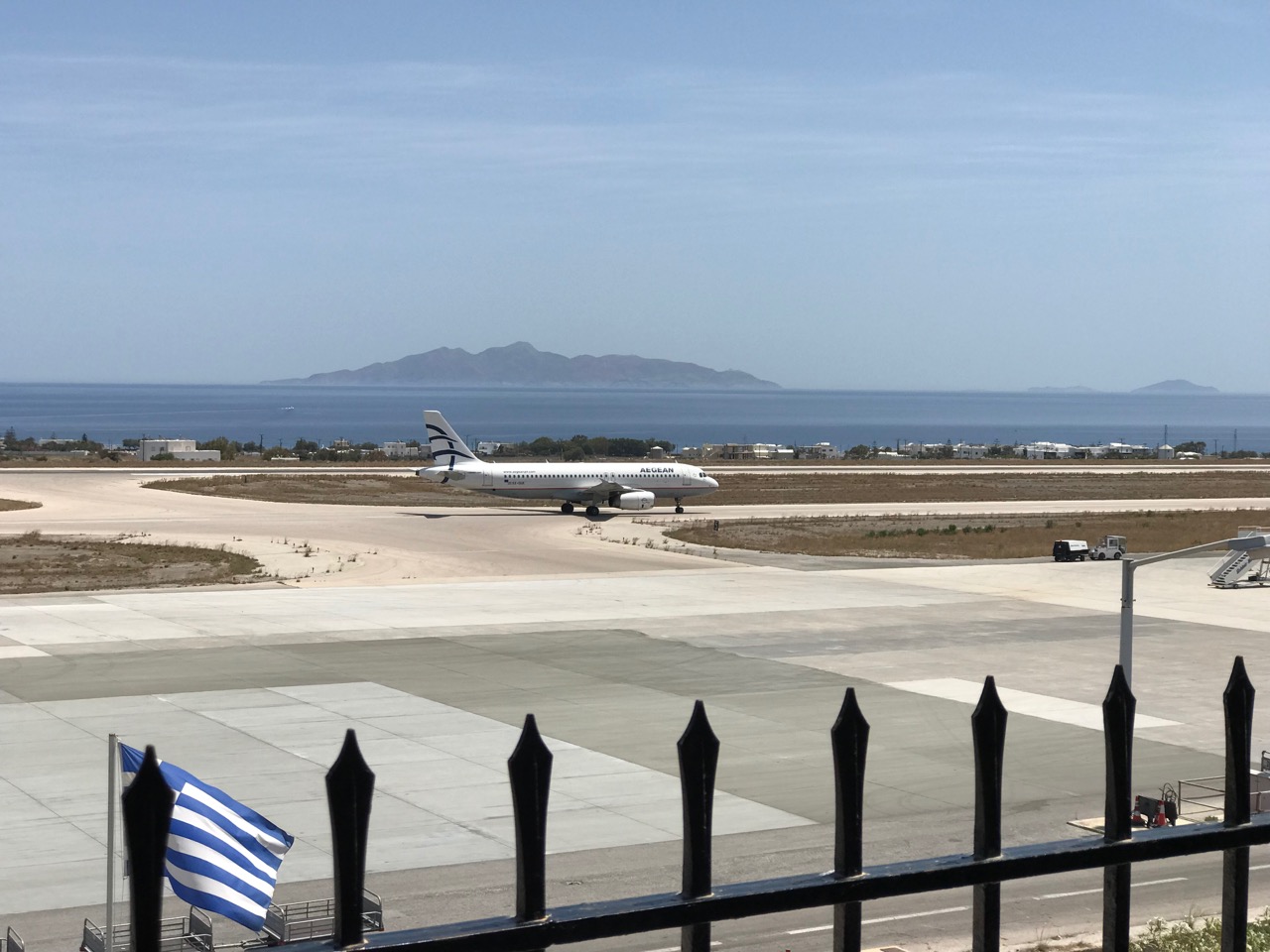 Meanwhile downstairs, the long queue for passport control for EasyJet to Gatwick.
Thira JTR to Athens ATH
Olympic Air OA 357
A320
1:15pm-2:05pm
May 17, 2018
All Economy
Exit Row 12CD
And the queue for our flight, or rather the queue for our bus.  LOL.   The fare was reasonable and I paid an extra 6 euros in advance at booking for exit row seating.
Boarding Pass says Olympic but the plane is Aegean.  Does Olympic have it's own livery?  Or is this just swapping planes when they need one? 
Not that the seating is any different but 4 rows of the usual European fake Business Class suggests a plane swap with its parent.
Inflight service on the short 30 minute flight included a mint and cookie.
In Athens, more buses.
Getting off Santorini is not a pleasant experience.  But once you get past the miserable airport experience, the short one class flight is reasonably comfortable especially in an exit row or bulkhead seat.