Canaves Oia Suites
Oia, Santorini
Thirty minutes and 8 miles of mostly narrow winding roads later, we arrived at iconic and gorgeous Oia.  Once in Oia, the main (only) road is so narrow that it becomes one lane when the tour buses are around.  And then there is challenge of actually finding the resort, let alone reception.  Granted there are a couple of Canaves Oia signs on buildings, but they aren't really anywhere near reception.  LOL.  We pulled into the private Canaves Oia parking lot, and lucked out finding a Canaves staffer who called a bellman to help us with the bags and escort us right, left, up, left, right, down and right to reception.  I'm guessing that they don't get a lot of walk in business.  Ha.   After a warm welcome at reception, we were escorted to our suite.
Inside Suite #25.
Wow.
OMG.
And our comfy Santorini minimalist style.
After we settled and soaked up the view, we headed down to the main restaurant for a late dinner.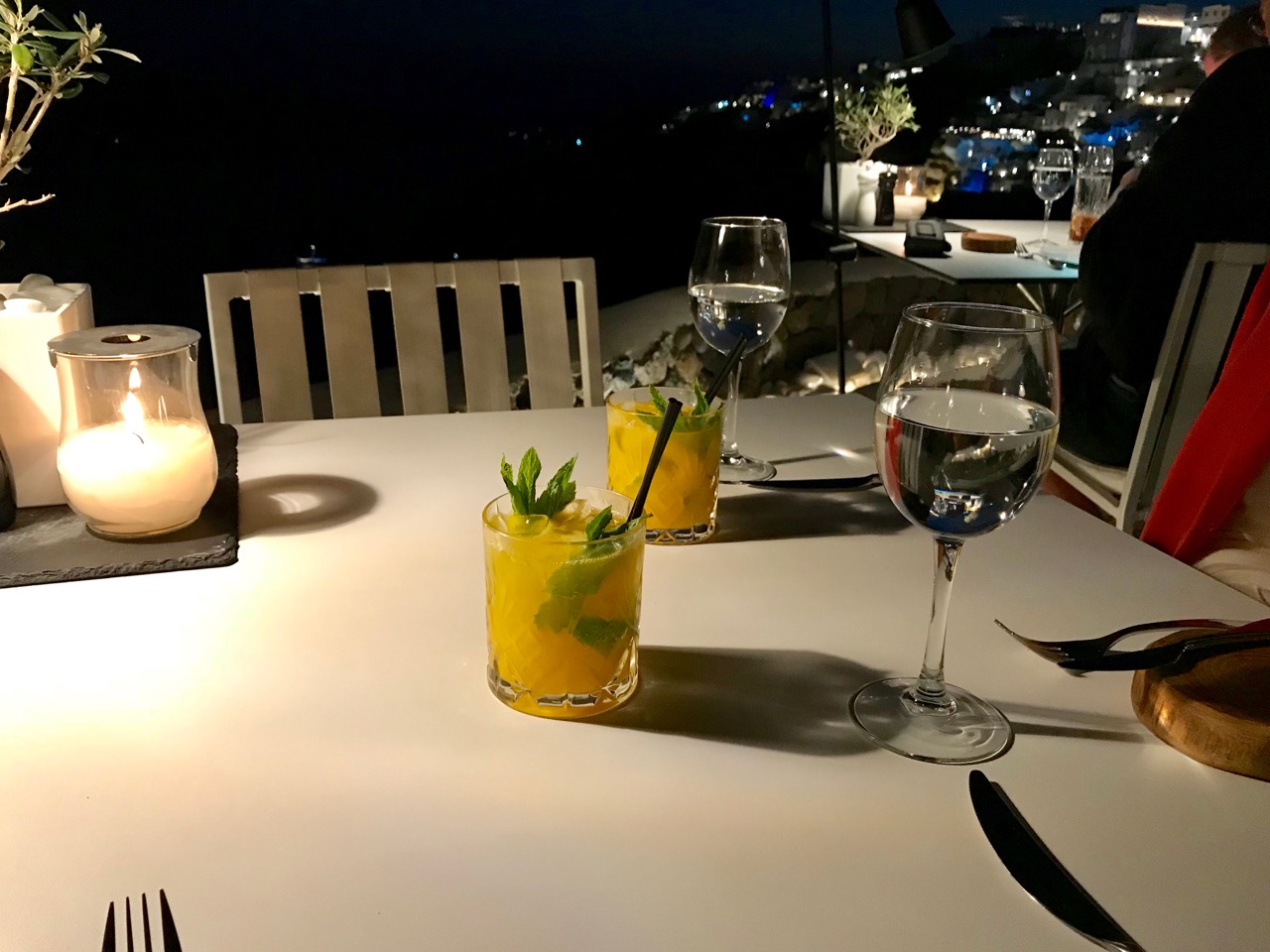 Our amuse bouche spread.  Wow.  This looked and tasted like it was right out of Thomas Keller or Alain Ducasse.  Indeed, the new Executive Chef trained in Paris under Ducasse.
Our sea bass was to die for.  Amazing taste and presentation.  
And dessert.
Wow, wow, wow.  This was an extraordinary meal, made even better by polished and genuine service... and some excellent Greek wines.