Swiss First Class Zurich to Chicago
Swiss 008
ZRH-ORD
A330-300
12:55P-3:45PM
January 7, 2013
Departed 5/8
Seats 2D and 2G
Boarding commencing with the now familiar group hug... First, Business, HONs, SENs and *A Gold.
And a fitting end to the poor ZRH ground experience as 1L was not used and everyone boarded thru 2L. But once we turned left and were finally in the oasis of the F cabin, everything improved very quickly. We were warmly welcomed by another wonderful in flight crew. The first impression of the new First cabin... very nice.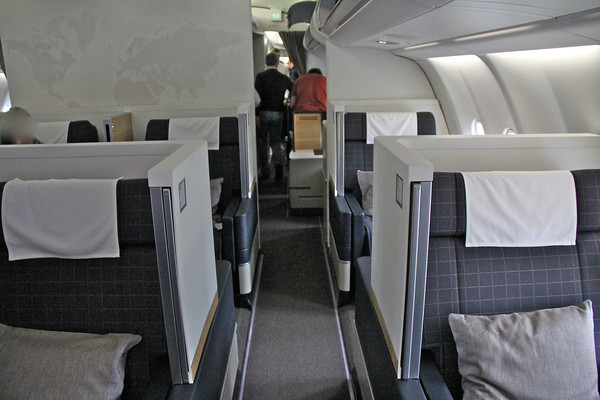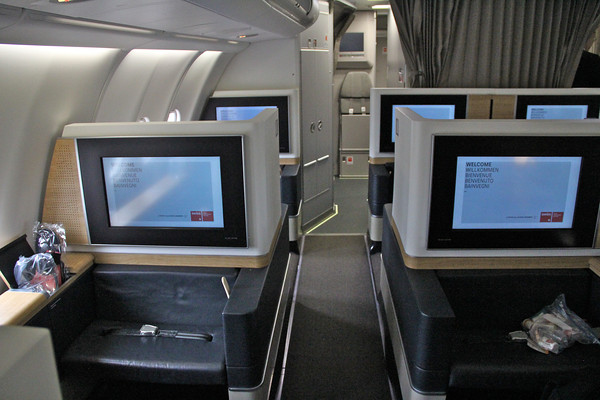 Coats taken and hung. And yes please, a glass of Grand Siecle would be wonderful.
More friendly chit-chat. PJs presented including a set for our son, magazines offered. The LX PJs are the best airline RJs we've experienced. So much so that Mrs. SFO insisted that we take them home with us. That's first. We usually just leave them behind.
Today's pre-departure amuse bouche was a delicious warm New potatoes with Vaherin Fribourgeois cheese and dried venison sausage.
The seat itself is a big improvement over the 343 seat, but is still way too firm for my liking. On the other hand, the layout is much better... better storage, pace, lighting, IFE and controls. But I don't know about that garage work bench type facade on the front and side of the suites. Weird.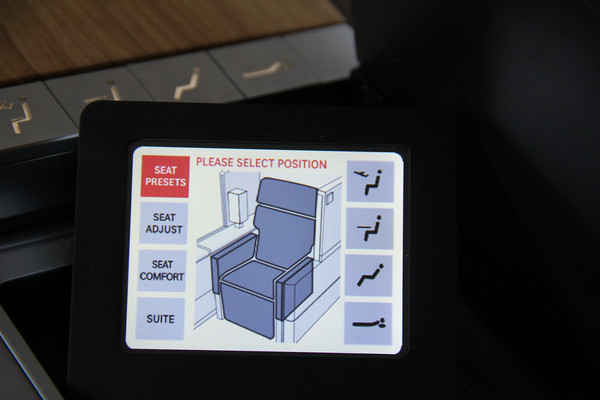 Shortly after take-off, our crew was up prepped for our decadent two hour dinner extravaganza.
The new IFE is a big improvement over the old, and with many more movie options. Way more than even the new LH (at least on the 340 and 744)
Today's menu. Great starters but some strange (IMO) mains.
The amazing starter cart
Each of the starters were taste sensations. And the Grand Siecle a great accompaniment.
The Balik salmon was amazing as always, and tomato and sheep's cheese millefeuille excellent.
Lobster salpicon with citrus jelly, passion fruit mayonnaise. Fabulous.
Salsify and Turtle purple curry cream soup was to die for.
OK, now the main. Rabbit ragout? Filet of perch-pike with perch dumpling? I don't think so. That leaves the vegetarian ravioli or the beef tenderloin. The tenderloin was excellent from LAX-ZRH. Tonight, not so much. When I ordered it, I don't recall our FA asking how I would like it prepared. It came rare. Mrs. SFO sent hers back. I like mine medium rare so I decided to have a go. It was OK, sauce was good. But the cut wasn't as tasty as LAX-ZRH. Mrs. SFO was not as kind remarking that it was a cheap cut of meat. My culinary school graduate would know.
Not sure what possessed me, but I tried a Swiss red that sounded good on paper but wasn't. More Grand Siecle SVP. The selection of Swiss artisan cheeses was outstanding, especially with Graham's 15 year Tawny.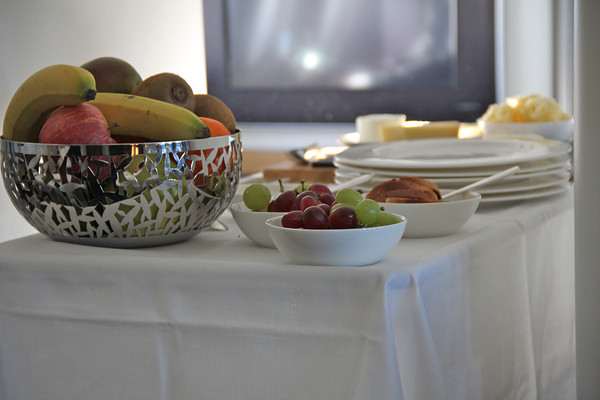 And finally, a decadent end to the food orgy with a very pleasant Saas-Fee net cake and saffron ice cream.
As I wasn't tired, I passed most of the rest of the flight watching three more movies. I really like the LX IFE and the movie selection is great. Not SQ great but still very good. Although our FAs were a little overzealous at pushing more food on us, I only nibbled on a couple of items, as I was mostly stuffed from lunch.
On time arrival at ORD and we pulled up to our gate at around 3:50P. Another excellent LX First flight with a truly outstanding and friendly crew, most of whom stopped by to thank us for flying LX. I enjoyed the new First on the 333. IMO, certainly a lot better than the 343, but it's still not as comfortable a hard product as new LH First or the CX Suite. LX food and inflight service is a little better than LH, but the ZRH ground experience is such a mess that I really can't see choosing LX over LH if both were available. The FRA ground experience is simply amazing and so much better than ZRH that I just don't understand how LX is rated higher than LH by many FFers.