Dubrovnik
I had booked a guide and driver for our first three days in Croatia.  And we really were fortunate to find Julija (Julia) at dubrovnikdrivingguide.com.  We all bonded and had a wonderful experience.  We met Julia in the lobby at 10am and first headed just down the street, to old walled city Dubrovnik.
First stop was the harbor at Kings Landing which fans of Game of Thrones will recognize.  Much of the last two seasons of GoT was filmed in and around Dubrovnik.
Then thru the Pile Gate into the walled city.   In a normal year, we would have had to queue just to get in... to be with thousands of tourists.  
And the stairs where Cersei began her Walk of Shame in GoT.
From the old city, we drove up to the top of the mountain overlooking Dubrovnik.  Spectacular views of the city as we head up to the top.
The final couple of miles was a one lane, two way road.  
At the top, views of Bosnia and Herzgovina, and Montrenegro.
At the summit is the aptly named Panorama Restaurant where we enjoyed lunch with a view.
And back on the single lane road down to the highway, then to our hotel.
Back at the hotel, a little sun at the "beach".
Later that evening after a nap, we headed back to the old city for a wonderful dinner at 360 Restaurant.
What a gorgeous setting on an absolutley perfect evening.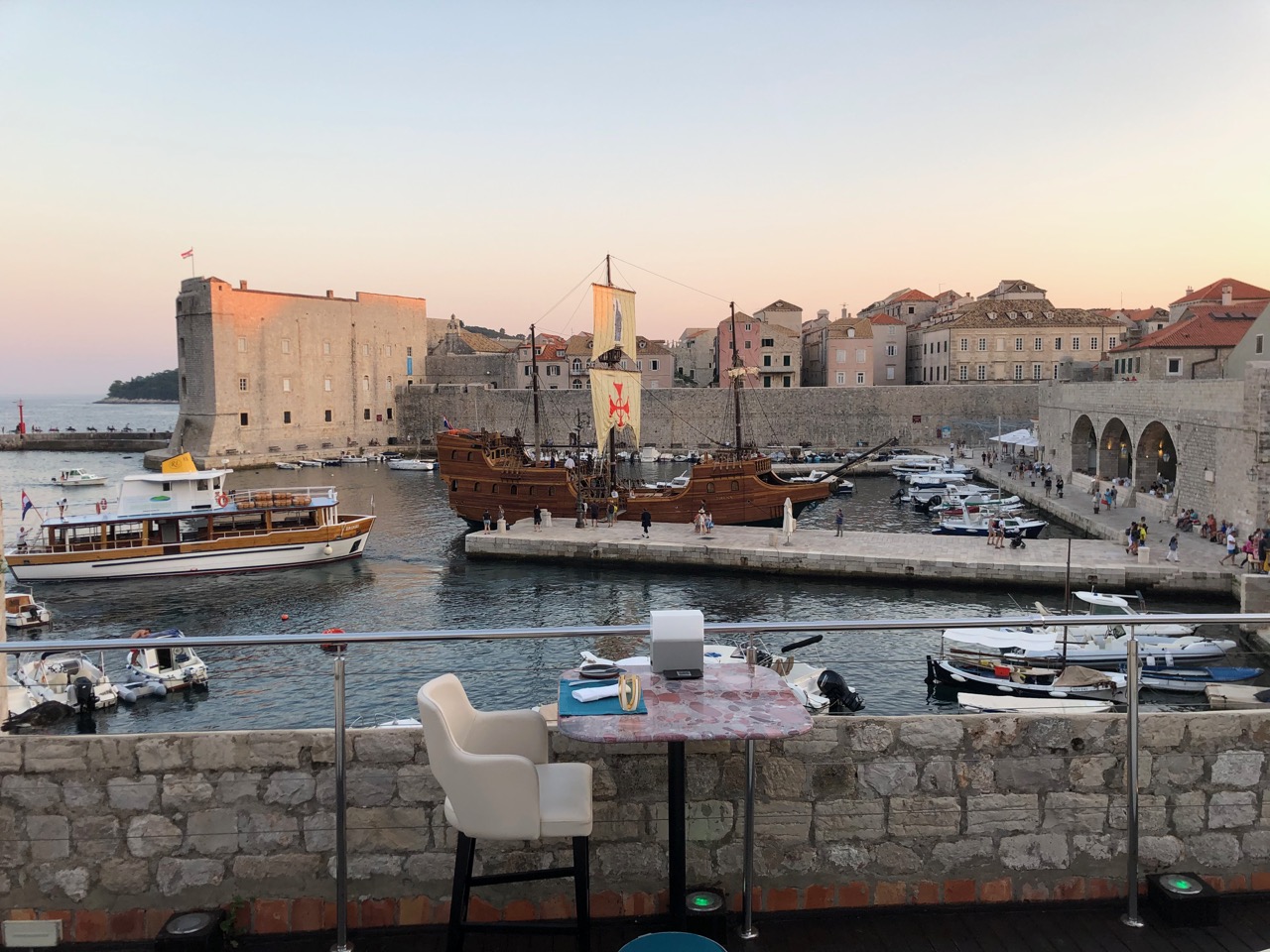 Food, wine and service combined for a memorable evening.  Our sommelier guided us thru Croatian wines.
Wonderful bread.
And our beautiful and delicious amuse bouche.  The truffle macaroon was to die for.
Mrs. SFO777 started with octopus with fennel, lime ravioli and fish soup.
My foie gras was delicious with a divine sauternes gel, coffee mousse, dates and sourdough bread.
Our wonderful and passionate about food server Ivan.
For her main, Mrs. SFO777 had the Turbot with cauliflower cream, clams and dark fish stock.  Fabulous.
I had the Sea Bass, with smoked mayo, fagotiini with cuttlefish, mussels and a beautiful sweet and sour fish sauce.  Delicious.
And then there was dessert, seemingly nonstop.  Starting with a dessert amuse-bouche.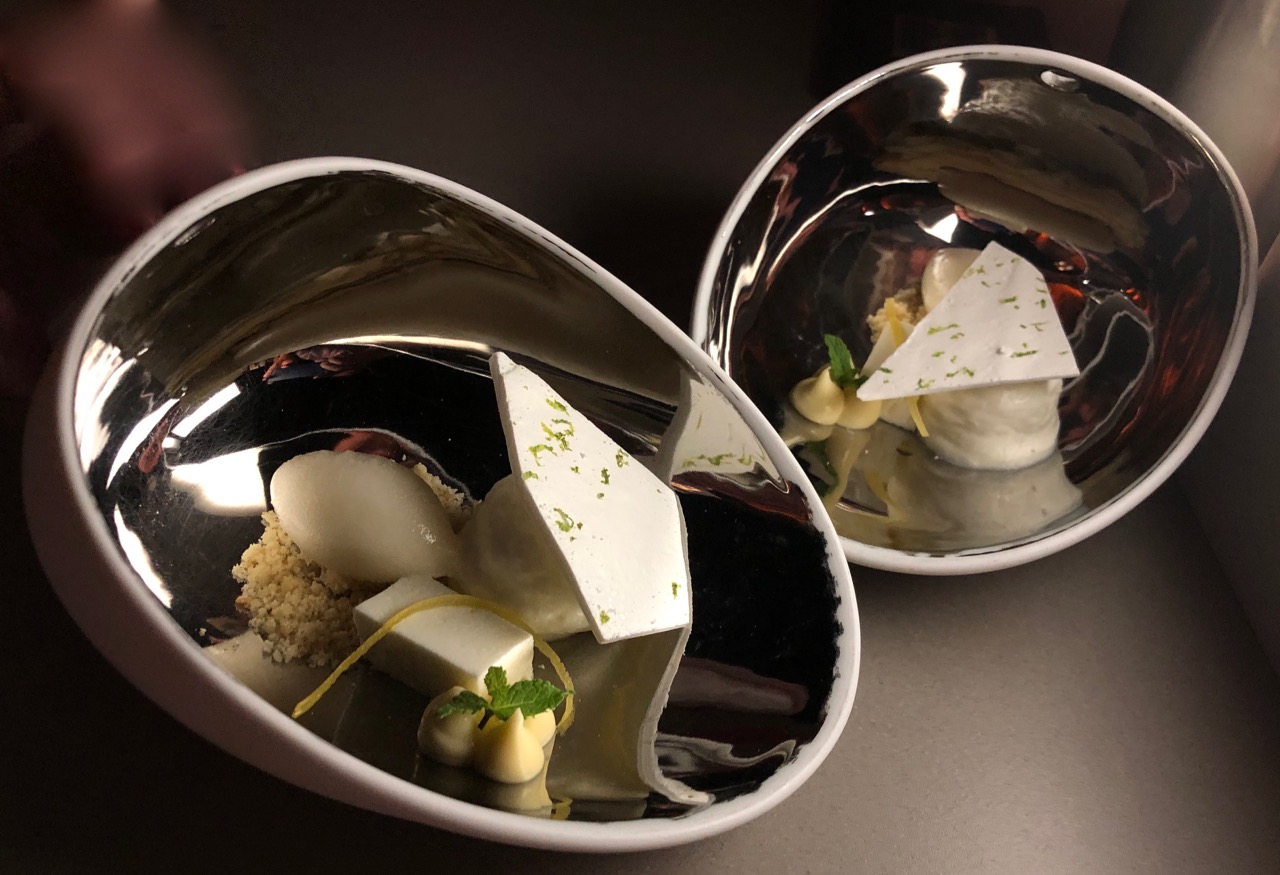 Incroyable!
As if that wasn't enough...
What a marvelous evening and exceptional experience.  360 is a must for foodies visiting Dubrovnik.