After last year's memorable 72 hour RTW First Class trip on Lufthansa, Garuda, Korean and Cathay Pacific, fellow Flyertalker batmandds and I are off today for another round of wine, food and First Class decadence.  Or as Mrs. SFO777 calls it "more flying to nowhere".   While I've flown QR, EY and EK First Class, I've never flown the QR A380 or Etihad's A380 Apartments.  Our goal on this trip was to package more aspirational flights.
So we booked CDG-DOH-AUH in QR First and then back on AUH-JFK in Etihad Apartments, both using AAdvantage miles.  Nice and easy.  Or so we thought.  Enter the current Gulf States dispute with Qatar which cancelled our DOH-AUH flight.  We tried a number of intermediate DOH-AUH options including KWI and MCT, but connections were ugly, unavailable or just too tight.  After looking at the limited number of routes where QR flies First Class east of Qatar (SYD, MEL, CAN or seasonally BKK) we decided on Guangzhou (CAN) which both QR and EK serve with their A380s.
• Paris-Doha    Qatar A380 First Class
• Doha-Guangzhou    Qatar A380 First Class
• Guangzhou-Dubai    Emirates A380 First Class
• Abu Dhabi-JFK    Etihad A380 First Class Apartments
• JFK- Los Angeles LAX    American First Class
Now to get to Paris.  Decisions, decisions.  Air France La Premiere or United Polaris Business Class.  LOL, no contest.  So I'm on my way to SFO and United.  Ha. I know, I know.  But it was only 52,500 miles vs. 200,000 miles and I wanted to try it out as it's an option for Mrs. SFO777 and me to Tel Aviv in January.  Indeed, I was double booked on AF and UA and it wasn't until this morning that I decided after AF posted a delay on the LAX-CDG flight.  So I'm off to LAX for my DL flight to SFO.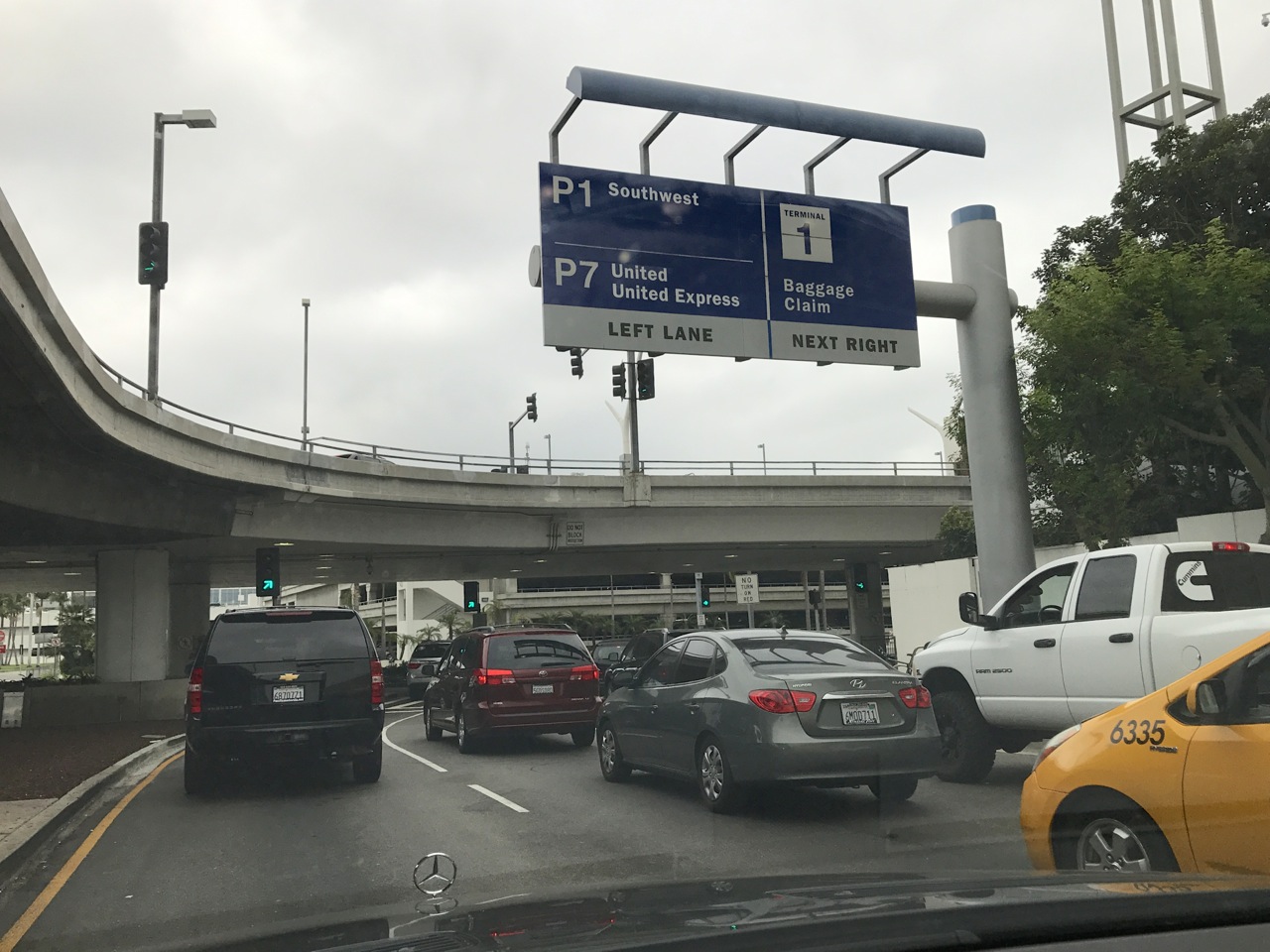 Since I'm coming home via AA, I parking in the T4 garage and then walk over to the third world dump that is Terminal 3.
Delta took over the old Virgin America lounge and brought in new furniture while the new SkyClub is supposedly under construction. .  Not sure it was really an improvement though. 
Before I left home, my 10:00am DL flight was delayed until 10:42am due to low ceiling at SFO.  While at the lounge, there was a further delay until 11am and then a gate change... to another terminal... Terminal 3.  Seriously?
Fortunately, there is shuttle bus between terminals.
Terminal 2 was recently renovated and while it's nice than Terminal 3, it's still crap, suffering from overcrowding and poor design. 
Los Angeles LAX-San Francisco SFO
Delta DL 5743
E75
10:00am-11:32a (sked)
11:07am push back
11:52a-12:55a (actual)
Seat 3A
Low ceiling at SFO means ATC delays and we sat on the tarmac for 45 minutes before our release.   
And so we wait, until 10:45am and then get in line for take-off.
Once we finally took off, excellent service by our pleasant LAX-based FA Pamela.
Browsing the DL inflight magazine, I found one of the most dishonest, disgraceful perpetuation of lies by this POS airline.  What a crock.  Total hypocracy from one of the biggest recipients of corporate subsidies.  Gag me with a spoon. 
Where do I throw up?
And finally, our approach to SFO.