One&Only Reethi Rah
Reethi Rah, Maldives
After our welcome at the pier, we were checked in at a lovely sitting area and offered a cold drink and towel.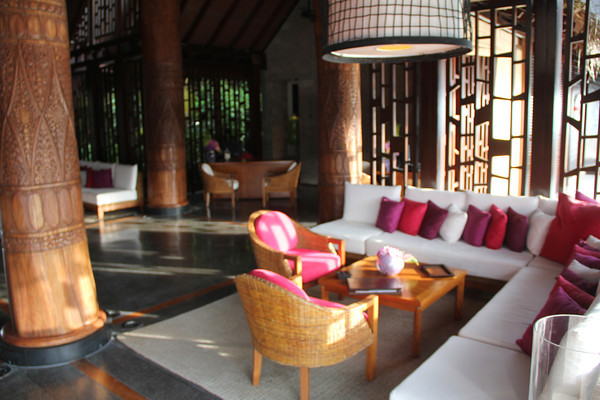 Next our Resort Concierge Paul drive us by buggy to our Beach Villa with Pool.
And our villa.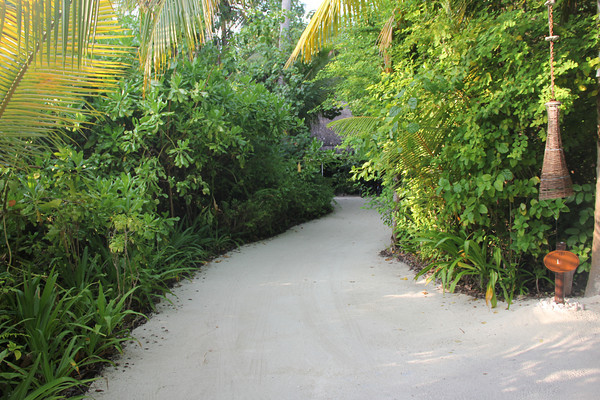 Since the villas are well separated from each other and most of the facilities, each villa comes with bicycles. Great for burning off calories or just exploring the island. Alternatively, golf cart buggy service is available on demand, and you can also rent your own cart.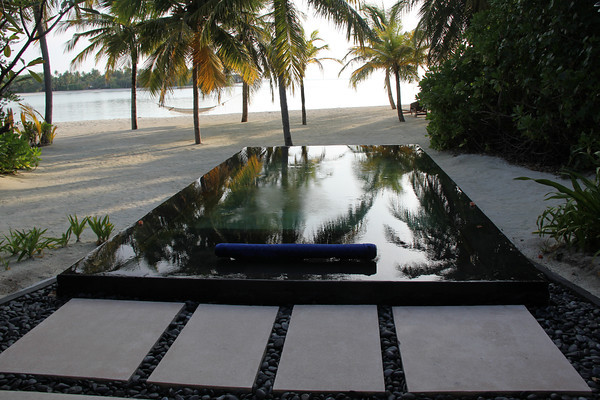 Nice try, but no, you are staying outside 
One&Only assigns a villa concierge to each villa to explain resort services and assist with dinner reservations, buggy pick-up, activities and anything else one might need. Our concierge Nazeer was simply wonderful. Our first dinner was at Chef's Garden, a wonderful outdoor restaurant featuring "garden to table" organic food from the island and other producers within Maldives. Our Maldivian Lobster was out of this world.
Day 1
Breakfast
Reethi Restaurant
OMG. Where to begin. The most incredible breakfast buffet spread I have ever seen. Multiple stations featuring Asian, SriLankan, Indian and western cuisine, all in a gorgeous facility and setting.
In the air conditioned room.
And outside.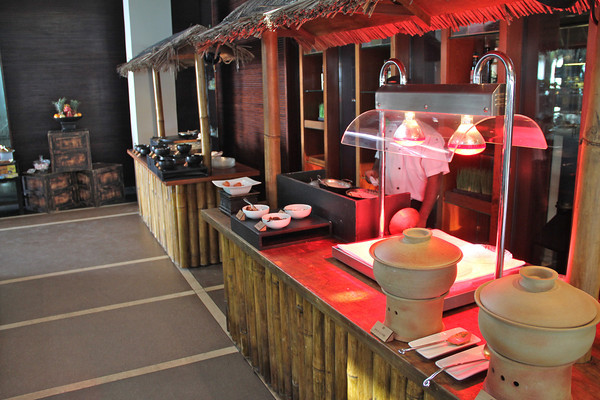 Tough decisions so I decided to sample a few things this morning. Everything was simply wonderful.
After breakfast, we explored the grounds and the adjacent pool/beach area OK, looks a great place to set up for the day.
Books at the beach? LOL. Everyone has a smartphone. And the resort recognizes this with free Wifi with great coverage everywhere on the island, whether its in your villa, at the pool in the restaurants or on the beach. Not the fastest but more than adequate.
For lunch, we ate at the adjacent Rah Bar and enjoyed an amazing lunch. World tennis #1 Novak Djokovic and his fiancée were two tables over.
After lunch, back to our villa to relax and a little later, I got some exercise with a bicycle tour of island.
Told Mrs. SFO I'd scout out Fanditha (Mediterranean and Middle Eastern) for a possible dinner.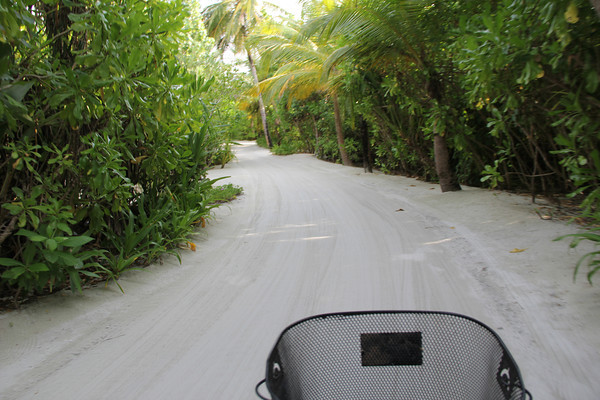 Tapesake where we'll be eating later tonight.
Beach One, we'll be here tomorrow.

Employees' cricket game.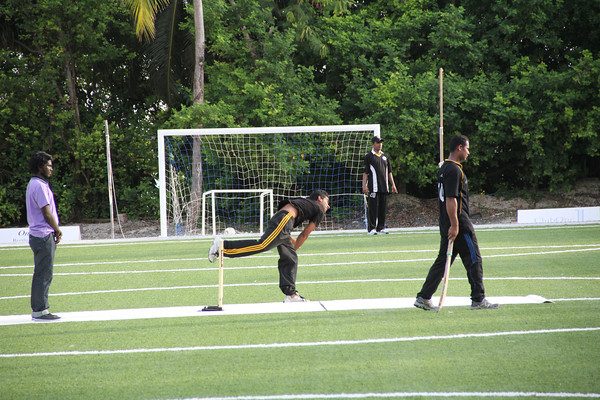 Back to villa for a dip in the pool.
Before heading out to Tapesake, the resort's excellent Japanese tapa-style restaurant.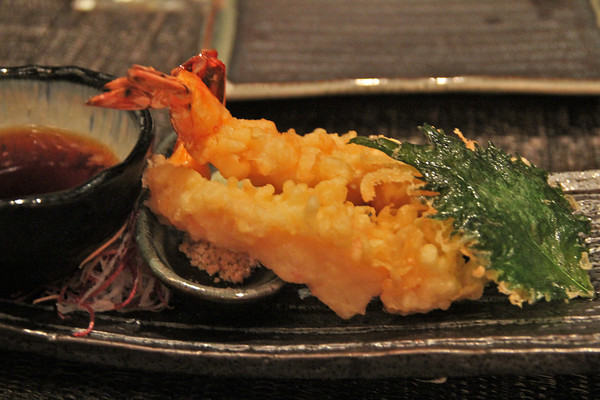 And the show just below.
Day 2 started with another amazing breakfast at the Reethi Restaurant.
And then over to Beach One, we're in Cabana 107, Novak in Cabana 105 playing kissie face with his fiancée. Mrs. SFO said "don't even think about taking pics". Damn, I could have made some good paparazzi coin today. LOL.
Ah yes, relaxing at the beach.
Ha... $24 for a Margarita.
Lunch at the beach restaurant.
And riding our bikes back to the villa.
Tonight we're back at Tapasake but the special 7 course tasting menu outdoor Teppanyaki.
Tonight we had our own private Teppanyaki chef, Chef Bhim. What a delight to talk to this Nepalese native, who just moved to Maldives after 9 years with Jumeirah in Dubai. Truly fascinating to learn about Nepal and to watch him create a delicious meal.
Amazing calamari salad.
Chilean sea bass.
OK, a couple of sprinkles. Nothing that an umbrella can't handle. The shower only lasted a couple of minutes.
Prawn tempura.
Fried rice.
Maldivian lobster
Absolutely incredible.
Awww.
Uh-oh.
And then the skies opened in a torrential downpour that soaked everything and everyone. Even umbrellas weren't much good.
We ran inside and toweled off sharing the experience with staff and other guests. The rain passed a few minutes later but we were so wet that we decided to skip the bento box dessert and took a buggy back to the villa. All in all, one of those wonderful memorable evenings.
Day 3 and another great breakfast.
And back to Beach One and Cabana 106 today.
And a great DJ setting up and playing club music for the Sunday brunch at the beach.
For lunch, we headed back to the Rah Bar for another grilled salmon lunch.
Jeez, this guy keeps stalking us. Get a life Novak.
Our last dinner was an wonderful Indian meal back at the Reethi Restaurant.
Time for the long trek home...
4 days was just perfect for us. Our 4th and last morning. One more breakfast and a leisurely morning relaxing in our villa.
Promptly at 1:15P our buggy arrived to take us to the reception, the pier and our 50 minute ride to Male. At 1:30P we departed in a rather utilitarian boat not quite the beautiful air conditioned yacht we arrived in. OK, I get it. And our arrival later at the Male pier reinforced it.
53
54
Now there's a real yacht or two or three!
55
56
The yacht for guests checking in today...
And lots of O&O staff to assist...
57
And the staff waiting departing guests. LOL.