Air China First Class Lounge at PVG
OK, connecting in Shanghai from T1 to T2 is not for the impatient or those in a hurry.   The long, long, long trek to Immigration/Customs.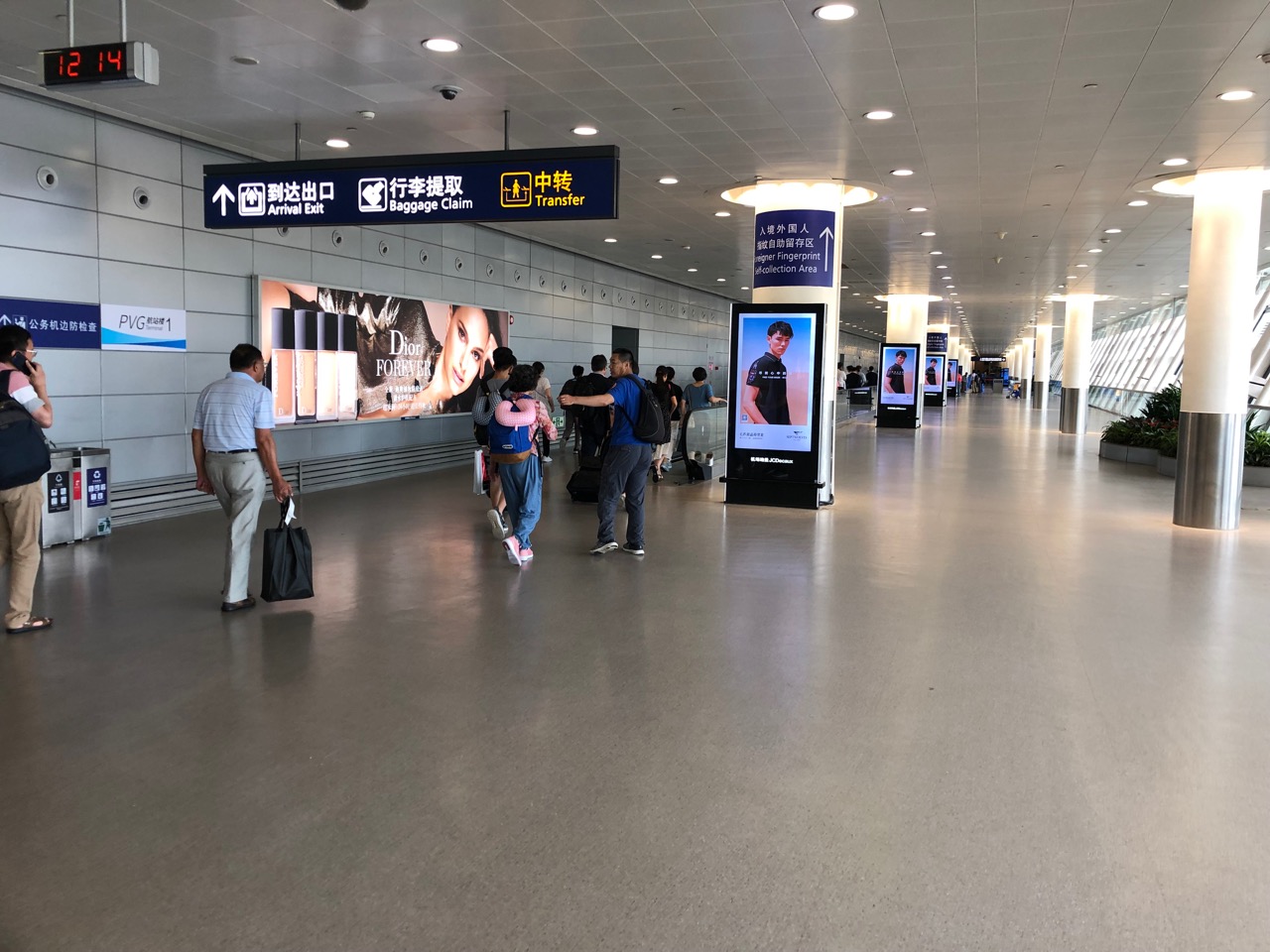 Thirty minutes snaking my way to the front of the line, and I was officially back in China.
And then the even longer trek from Terminal 1 to Terminal 2.
And finally in Terminal 2.
Since I had already checked in online and printed my SQ boarding pass, I head directly to International departures, where it was another twenty minutes for passport control and security.   
Despite at least five daily PVG-SIN flghts, Singapore does not have its own lounge and relies on sorry Star Alliance partner Air China. 
LOL.
LOL 2.
The check-in desk with pleasant staff.   First Class to the left, Business Class to the right.
Air China First Class Lounge.
The lounge staff was pleasant and eager to please, and checked back frequently.   There were both serve yourself and order off a menu options.  Lots of choices, some of which looked pretty good, others not so much.  
Nothing says Air China First Class like plastic utensils. LOL.
The First Class Lounge Menu was rather substantial with lots of yummy looking studio perfect food pics.  Color me skeptical that the kitchen is going to produce anything close to this.