Fortunately, day 2 was much better as we stayed cleared of any Old Delhi masses.   The view from our window, alternating between "Smoke" or "Fog" on my weather app.
First stop: breakfast from the buffet. 
And then more dishes that our wonderful waiter Gautam keep bringing out for us to sample.
Fortunately, the weather improved as we headed out for our first stop this morning, the Qutb Minar complex.  This fascinating site includes the first mosque in India - The Quwwat-Ul-Islam, which dates back to 1199.
A young couple posing for pre-wedding pics.  
And then some shopping.  A Kashmir cooperative type store selling wonderful multi-family owned scarves (pashmina). carpets and jewelry.  Our personable sales person Kazim.  With some coaching from our guide Punam, I haggled for a loverly scarf for Mrs. SFO.
After shopping, we headed to Humayun's Tomb, one of the earliest examples of Mughal architecture. 
 The design of the Taj Mahal is based on this stucture.
The Oberoi is only a short 5 minute drive from Humayun's Tomb.  Bank in time for the elaborate lunch buffet.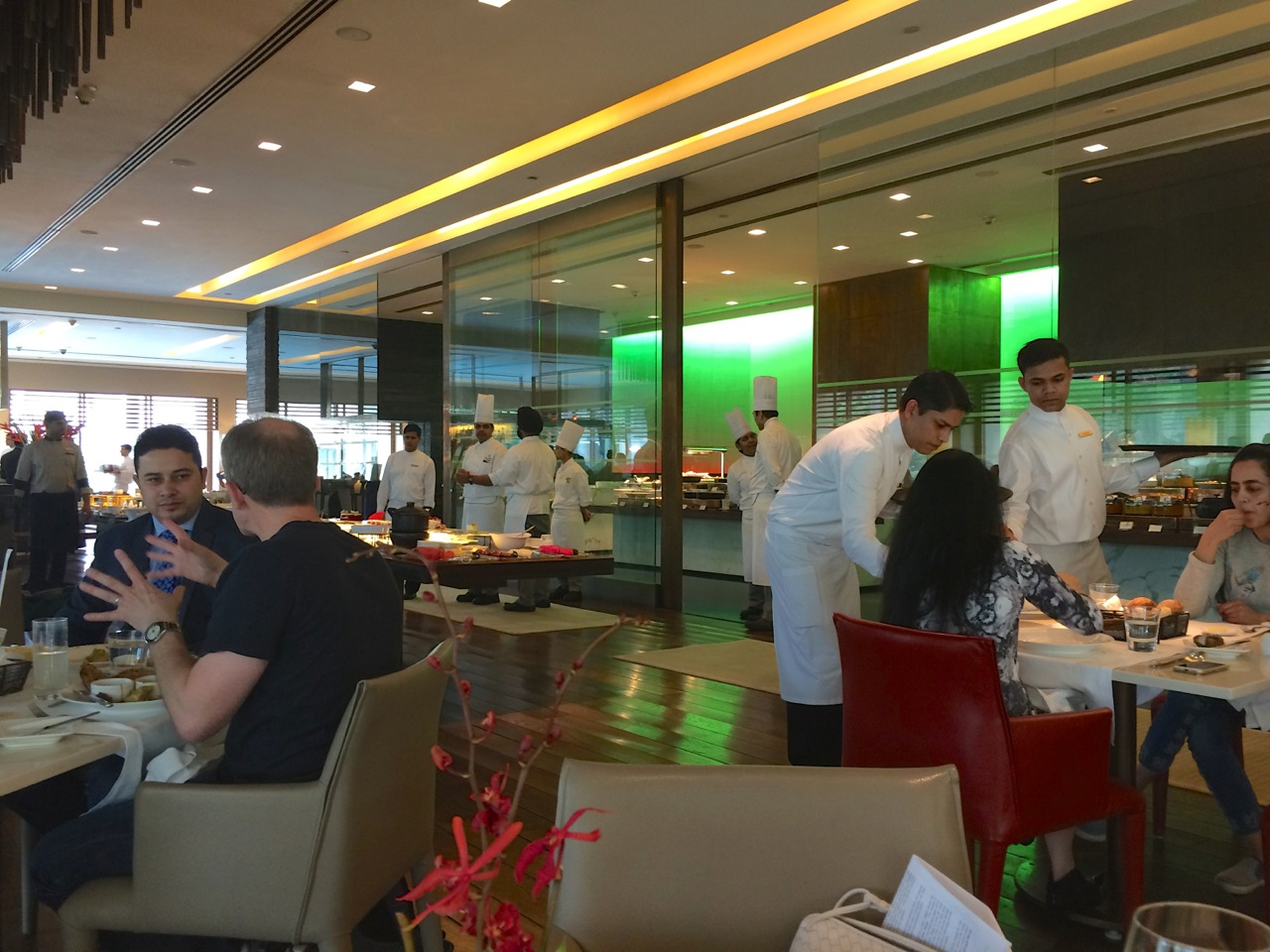 Back to our room to rest up before our fun 90 minute cooking demonstration with Chef Ishant and Chef Pivin.
Marinating our Paneer.
And River Sole.
Our Dal Tadka, a lentil dish.
Preparing the Palak Paneer.
And the Murgh tikka makhani (chicken).
Everything was wonderful, just wished we hadn't eaten lunch 3 hours earlier.  
Then over to the Tandoori ovens.
When Chef is now cooking the paneer and sole.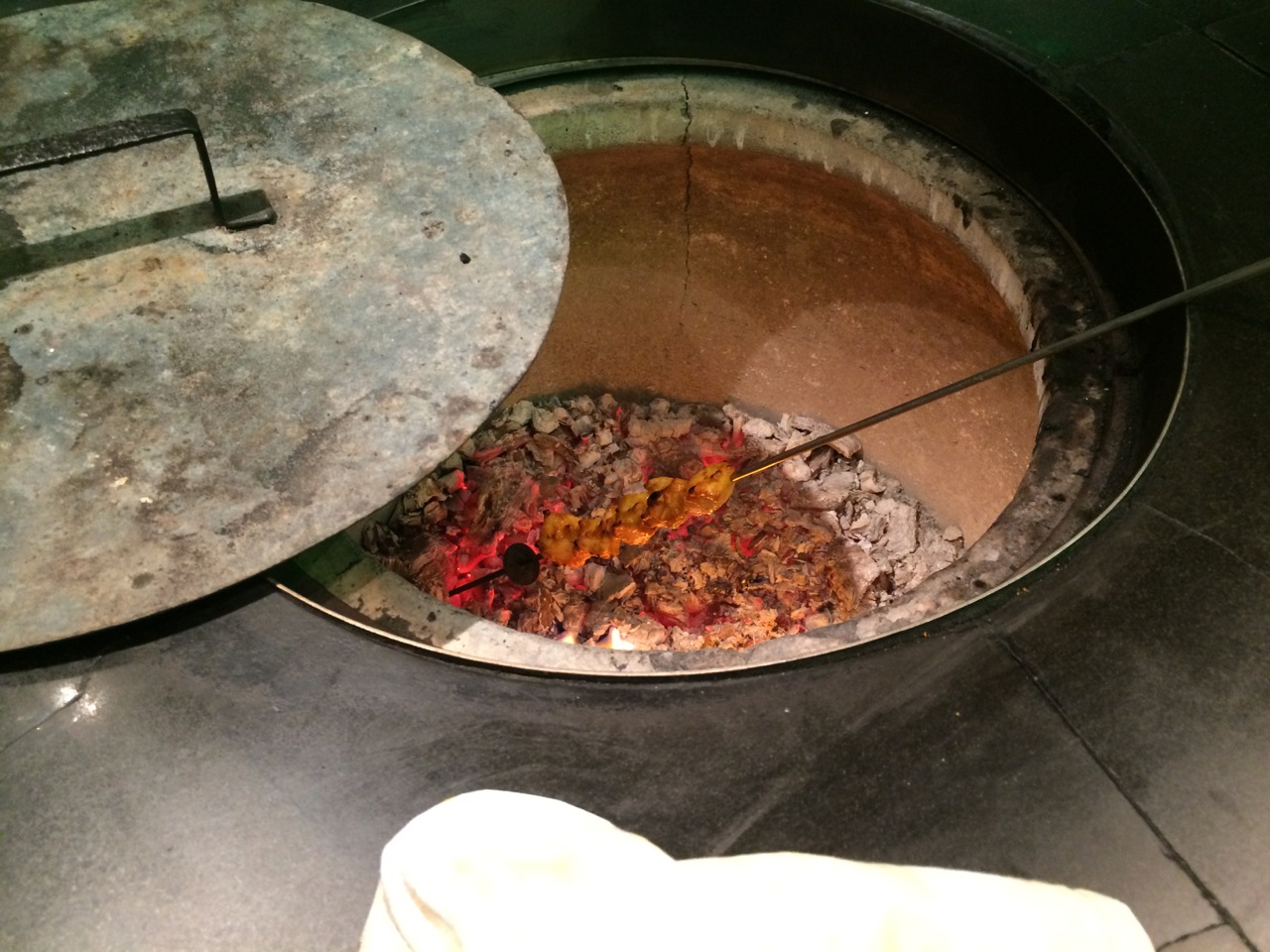 And the result, OMG.  Both were amazing. 
What a great experience, which apparently Warren Buffet and Bill Gates had on a recent visit.