Etihad 77L First Class to Delhi
At around T-60, we headed out to find our Gate 8.
OK, no one is going to miss this antique gate area when the midfield terminal opens.
Abu Dhabi to Delhi
Etihad EY 218
777-200 (77L)
9:50p-2:50a
February 17, 2016
First Class 
Suites 2DC
Funny sign which meant absolutely nothing as gate agent just started processing boarding passes without any announcement or priority boarding.
Finally on board, we were met by our wonderful crew for tonight's short flight.  
Up for 30 hours, even I don't have to ask about tonight's pics.  LOL.
For an older plane, this is a wonderful First Class cabin.  Very comfy especially with only one other pax tonight (1L).
Tonight's menu.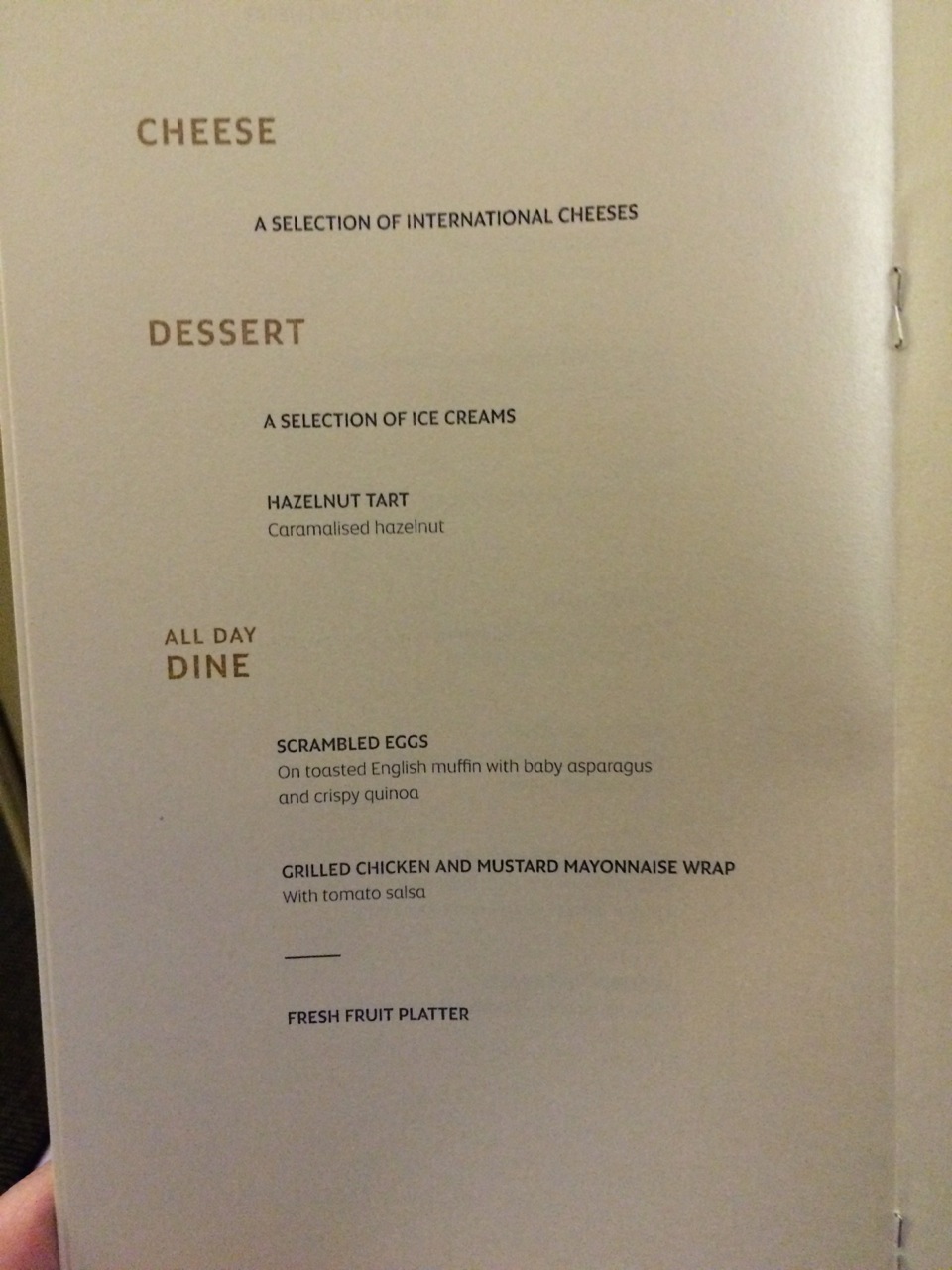 Very cool, live TV.  Like we never left home.
Showtime.
My Asian style minted King Prawns were quite nice.
But the Yogurt Tikka Lamb was absolutely sensational.  Wow.
The Central Coast Line 39 Pinot was excellent.
With some extra yogurt.
And to finish, the Hazelnut Tart was divine.
We arrived on time and our tour company had arranged for a buggy to meet us at the gate.  Jr. and I walked last time here.  
Our greeter escorted us to and thru the e-visa line.
Where a porter met us and escorted to our tour comany liaison and drive.
Thirty minutes later we pulled up to The Oberoi Delhi.