Nice business hotel in an excellent location.   Some pics from this trip and from three years ago.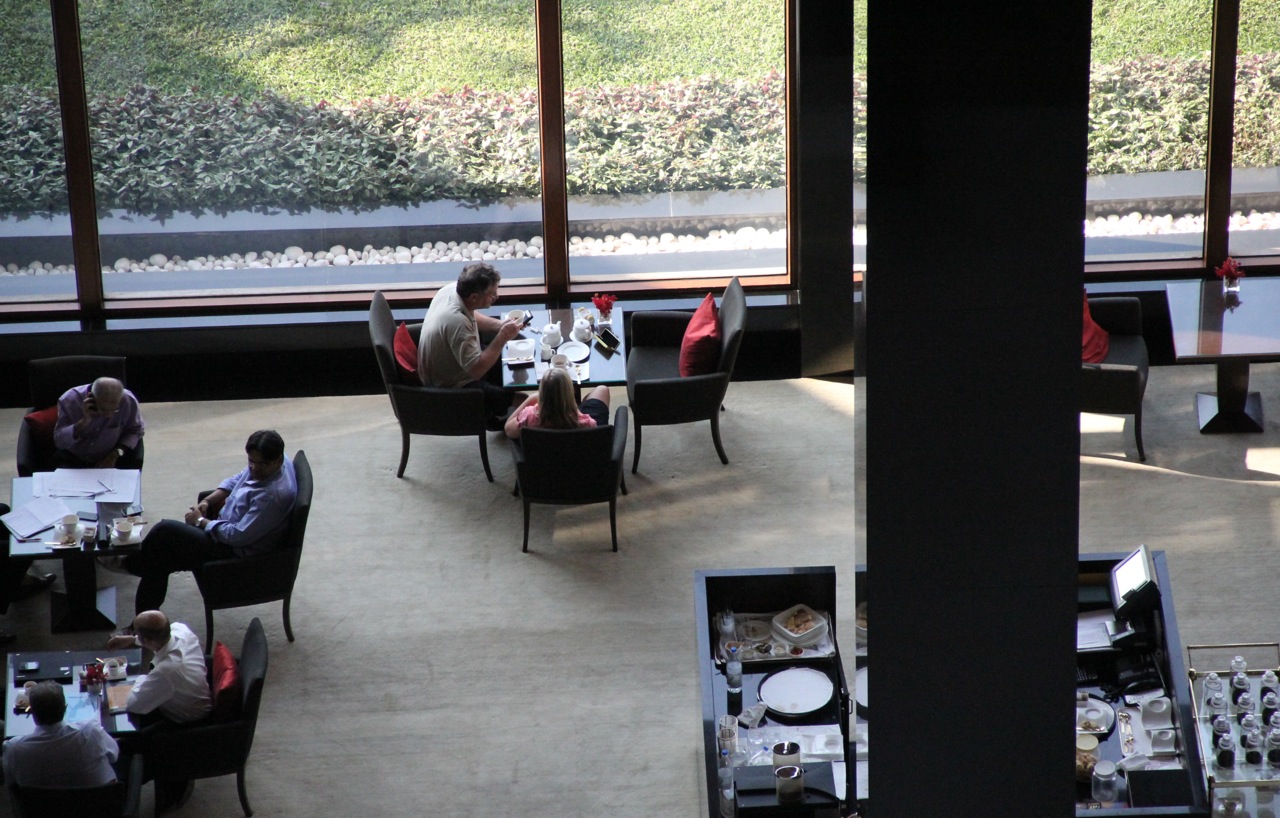 Well, by now Mrs. SFO has reached her limit on exotic places.   And after two great upgrades, Mrs. SFO is not happy about the room apparently in disbelief and denial that we didn't get another one tonight.  LOL.
After we settled into to our crappy room, LOL, we headed downstairs for dinner at much-heralded Ziya and 2 Michelin Star Chef Vineet Bhatia.
Pic from the Oberoi Mumbai website.
Great setting, service and delicious contemporary Indian cuisine.