Jet Airways Business Class to Mumbai
From lunch, we headed to the airport and arrive about 75 minutes before departure.  Since Jet is years ahead of Air India, I had no problem checking in online and printing our boarding passes from the hotel.  As with all Indian airport, only passengers with tickets can enter the terminal.   Our local rep collared a Jet rep to escort to security.  Not that difficult at this small airport but what the heck.
Once thru security, we headed to Gate 1A and 1B, aka the bus gates.
I left Mrs. SFO at the gate area and headed off to explore the rest of the terminal.
The C.I.P. Lounge, perhaps open for international flights.
From the terminal to the tarmac gate positions.
And back downstairs.
Where the gate lice are already lining up.  Whoa, and I thought United gate lice was bad.
Joining the queue.
Jaipur to Mumbai
Jet Airways (9W) 2054
737-800 BSI
4:40p-6:30p
February 22, 2016
Seats 2DF
Three rows on Business Class seats.  Not the most comfortable but fine for a short domestic flight.
Today's menu.  Having just eaten, we declined as did most other pax that I could see.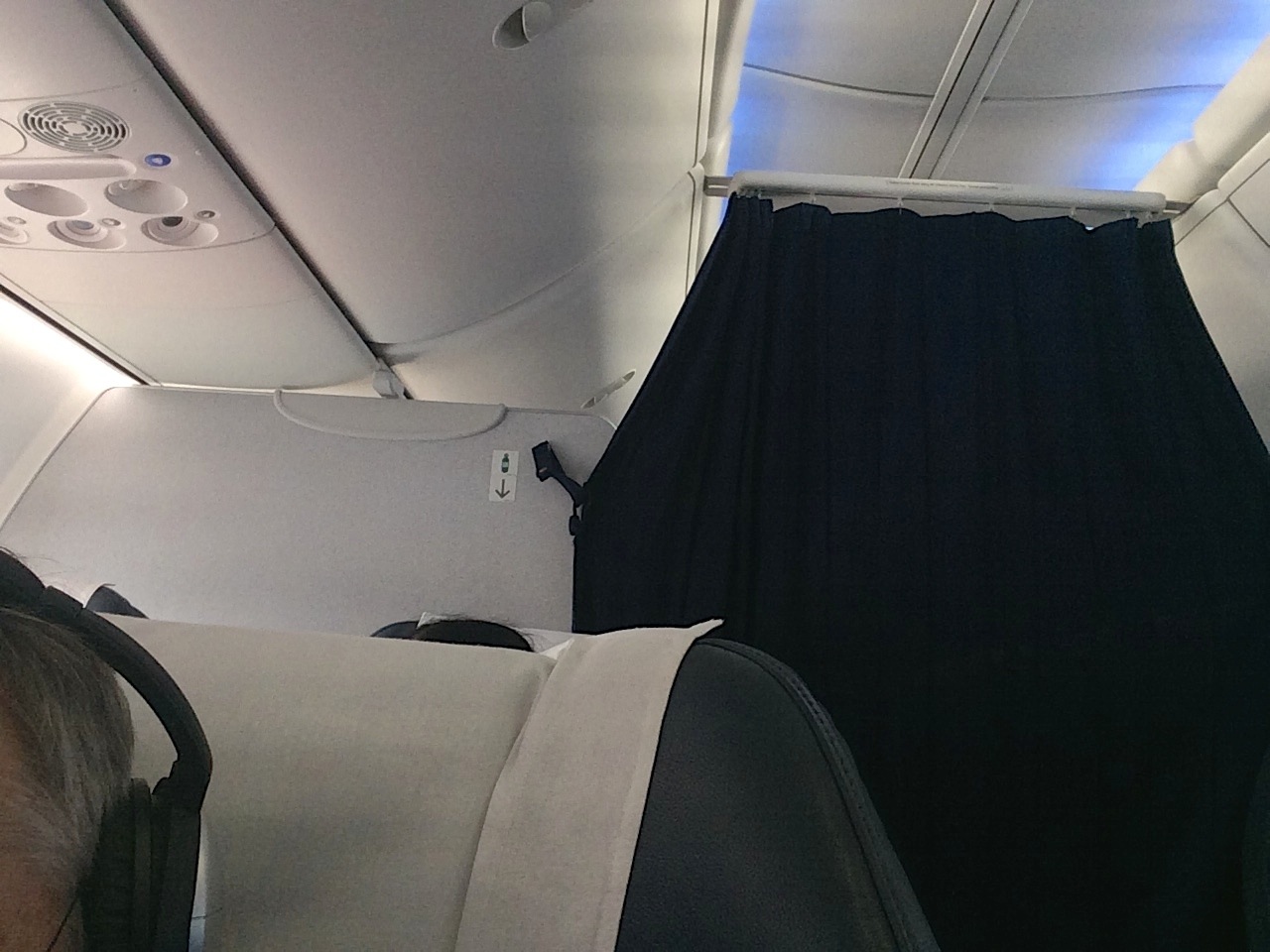 On approach to BOM
And naturally to a remote stand.
And the short ride across the tarmac to the domestic arrivals lobby.
And outside to the chaotic domestic pick-up area.  Crazy.
And the roughly hour long drive south to Marine Drive and The Oberoi.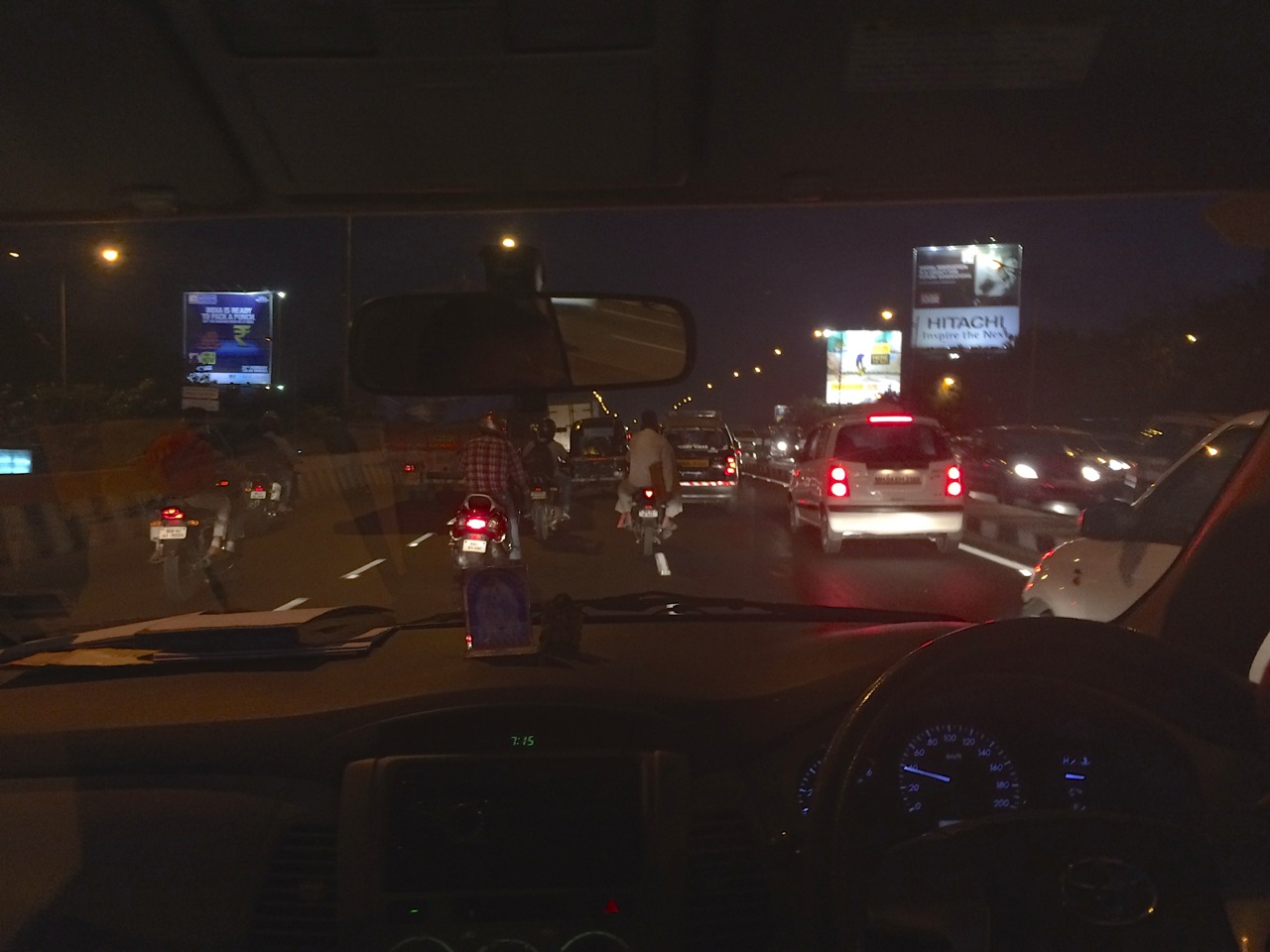 Not a great pic but the world's most expensive residence at the end of the street.