Cathay First and Business Class Lounge
Cathay Pacific First and Business Lounge
Still a long walk from the concourse and still no view, but when the place isn't packed to the gills, it's not that bad a lounge. Despite the fact that I got to the lounge before official opening time, terrific lounge dragon Lilibeth welcomed me in, offered beverages, and over the next three hours, brought OJ, water refills and food.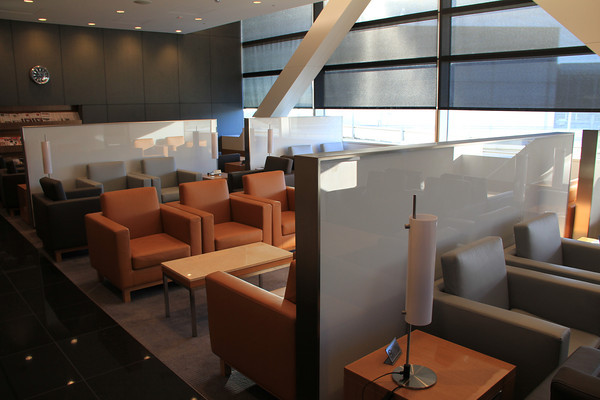 I set up shop in the small but pleasant business area which consists of seven cubicles each equipped with a PC. Cubicles are big enough that one can set up a laptop and still have lots of room to work, and eat.
But, the best past of this arrangement was the CX screen saver show. 
And if you'd like to see more of Grace, check out this day in the life of a Cathay FA video:
http://www.youtube.com/watch?v=QGEhidjLrI8
And in the equal time department...