Delta Sky Club SFO Intl Terminal
Meanwhile at the other lounges...
The Delta SkyClub still has better views and is much closer to the concourse, but was more crowded today in the business center and the bar area. Probably a lot of AC pax since DL and AC have a deal to let MLL members/J pax use the SC which T3 is being renovated, and there YVR and YYZ flights were departing from nearby 1A and 1B.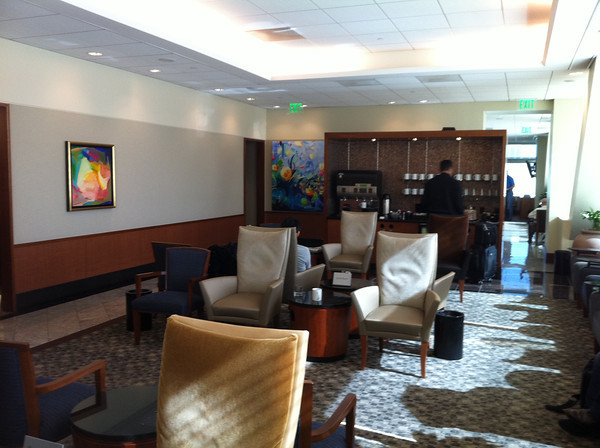 And a pathetic selection of food, same as a domestic SC.
But they did corner the best location in the south pier with great views of the action...