9 hours in the La Premiere Lounge
The most amazing La Première Lounge experience... ever!
Pulling into our gate.
Our La Première Personal Assistant Anya greeted us in the jet bridge at the 1L door and escorted down to our BMW.
For the very short drive to the La Première Lounge.
After a brief doc check, we were waived thru the Lounge's private security and escorted up the elevator to the best airport lounge on the planet.  Looking even better with its refresh last year.
The  newly remodeled bar area.  Gorgeous.
Time to check out the shower, spa and rest area.  Whoa, WTF?  One of the LP guest's woof-woof decided to explore on his own.  LOL.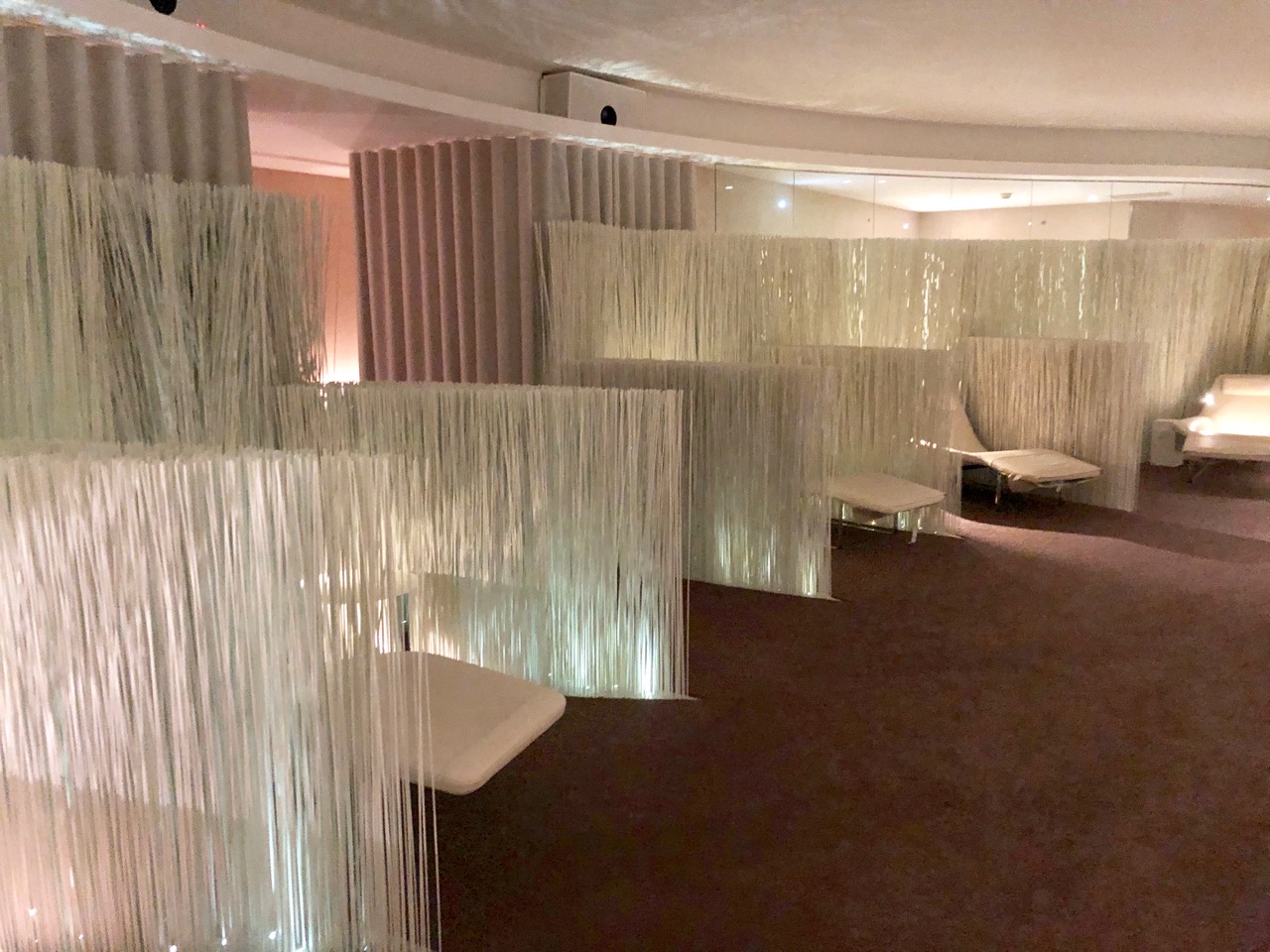 Enough of the tour, now for the 9 hours of sheer decadence.  A glass of the Bruno Paillard Rosé pour commencer.
While we plotted today's gastro journey with Alain Ducasse.
Showtime, Round 1.   My croque-volaille was out of this world, with comté and truffe noir.  
O-M-G.
For my main, the John Dory was exquisite... Saint-pierre au naturel, Swiss chard and grenobloise garnish.
DFW-CK enjoyed the iconic Coquillettes.
For dessert, he loved his Glace vanille "noyée". Vanilla ice cream flood with coffee and praline.
My Baba au Rhum was delicious.
After we relaxed a bit and edited some trip pics, I headed off to explore and shower.
A little later,  more Bruno Paillard and a mid afternoon snack.
The cheese selections from Marie-Anne Cantin were amazing.
As was the delicious Laurent Laborie charcuterie plate.
By this time, it was approaching 4pm and mom, daughter and woof-woof were gone from the sleeping "rooms" so we power napped for 90 minutes or so.
Now with a 2nd wind, time to head for the bar and try the Grey Goose Ducasse Martini.
Pre-dinner apéritif with nuts.
And Showtime, Round 3.
I started with the incredible pâté en croûte, chicken and duck foie gras, with Sauternes.
DFW-CK went with the John Dory while I chose the Filet de bouef aux poivres with pomme purée.
This was outstanding.  Perfectly prepared and so delicious.
Both of our desserts were fabulous... the Cookpot de fraises with pistachio and diplomate cream.
And my Palet "La Première" au chocolate with bleu, blanc and rouge garnish.  Simply marvelous.
By this time, it was just after 8pm and 45 minutes from our CDG-ATH departure.  Sadly, our nearly 9 hours of La Première decadence was coming to an end.  We enjoyed every moment of it and quite frankly could have spent a few more hours here.