BA A380 First Class to Johannesburg
About an hour before departure, we headed out for the distinctly non-First Class trek to the C concourse and Gate C63.
London LHR to Johannesburg JNB
British Airways BA 057
A380-800
9:10pm-9:15am +1
March 12, 2022
Departed 14/14
Once on board and leaving BA's miserable ground experience behind, today's flight was excellent with a wonderful crew.   Very nice and comfortable A380 First cabin, especially in the private row 1 suite.
A glass of Laurent-Perrier Grand Siècle sets a great mood for the evening.
Nice video screen with numerous entertainment options.
PJs and a respectable amenity kit with some nice take away sizes.
Tonight's menu.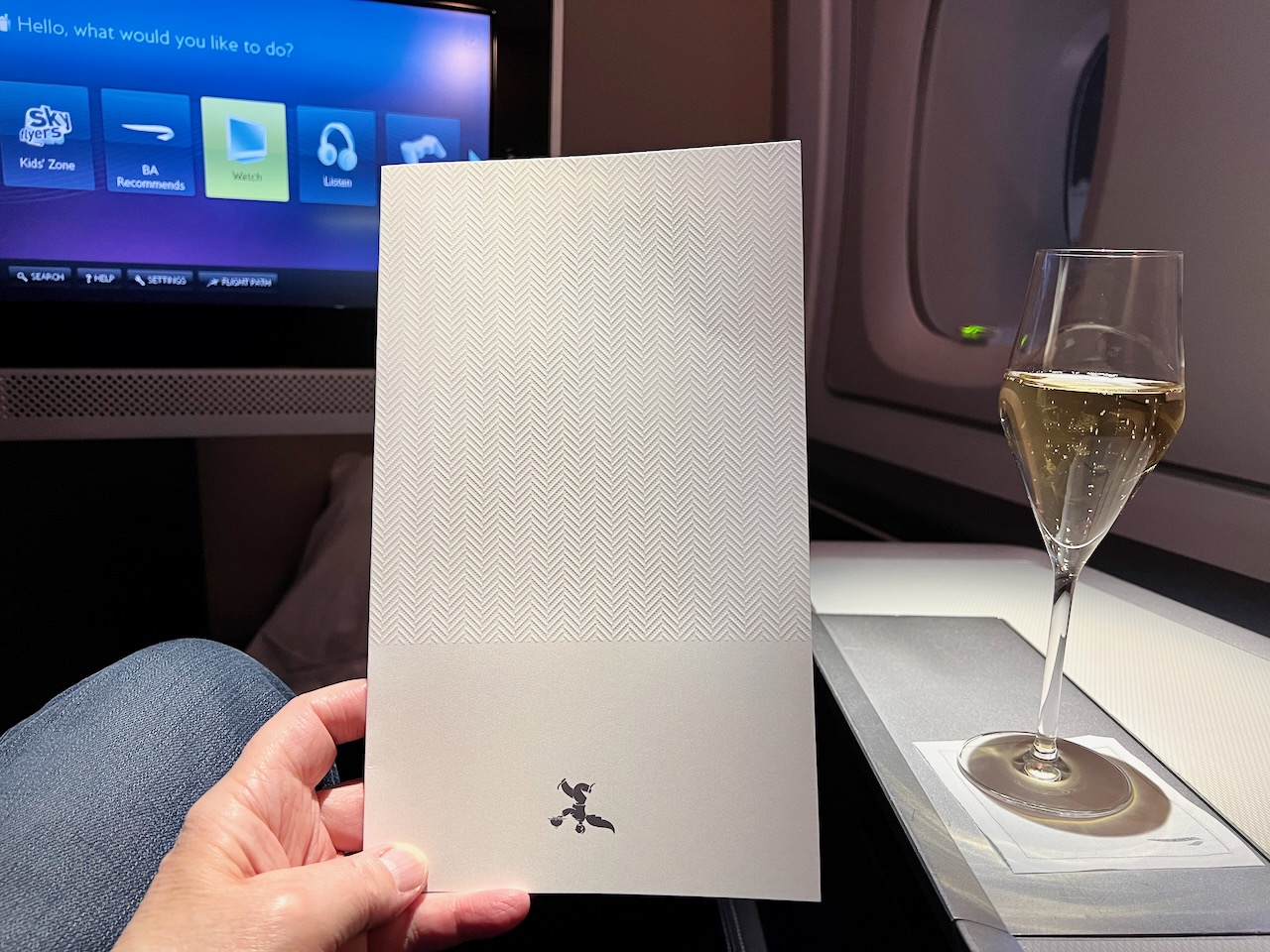 A nice touch is free Wifi for First Class passengers.  Just enter you seat and name.
After take-off, our cabin crew was quick to start tonight's stellar service.
Showtime, BA First style.
The Beef Carpaccio was tasty.
Not the most exciting menu, so I went with the 21 day aged beef.
Despite looking like it might have been in the oven for 21 days, it was actually quite good.
​
The Chateau Battaile Pauillac was excellent.
Yeah, just a little beyond well done.  LOL.
The cheese plate was very good.
To finish, the chocolate mousse...
... delicious.
After dinner, I slept for a solid six hours.
Not the best food in the sky, but this was an excellent flight.  Comfortable suite and bed and outstanding service from a wonderful BA crew.
Instagram...