Cathay Pacific First Class to Hong Kong
Cathay Pacific First Class Los Angeles to Hong Kong
What a treat to be back in Cathay Pacific First Class and its spacious 6 seat cabin. Sidelined for more than 3 years due to Covid, Cathay has finally resumed First Class service albeit on very limited routes and just a single daily 77W to the US. And I was fortunate to find a rare mileage seat.  Excellent service and wonderful Krug tonight. With a 1:15am departure, meal service was somewhat limited and a bit disappointing overall. But still a wonderful way to cross the Pacific.
Los Angeles to Hong Kong
Cathay Pacific CX 881
777-300ER (77W)
1:15am-6:45am +1
July 18, 2023
Departed 3/6
Cathay First Class amenity kit.
Why not?  LOL.
Tonight's menu, somewhat abbreviated due to the 1am departure.
Showtime Cathay Pacific First style.
Wok fried lobster with X.O. sauce.  Yummy.
But what's with the ice cream?  Frozen so hard that it was inedible.
My oh so comfy bed set up for me in 1A.
After some 6 hours of sleep, time for round 2.
My pork piccata looked wonderful.
... but sadly very dry after some 10 hours in the galley.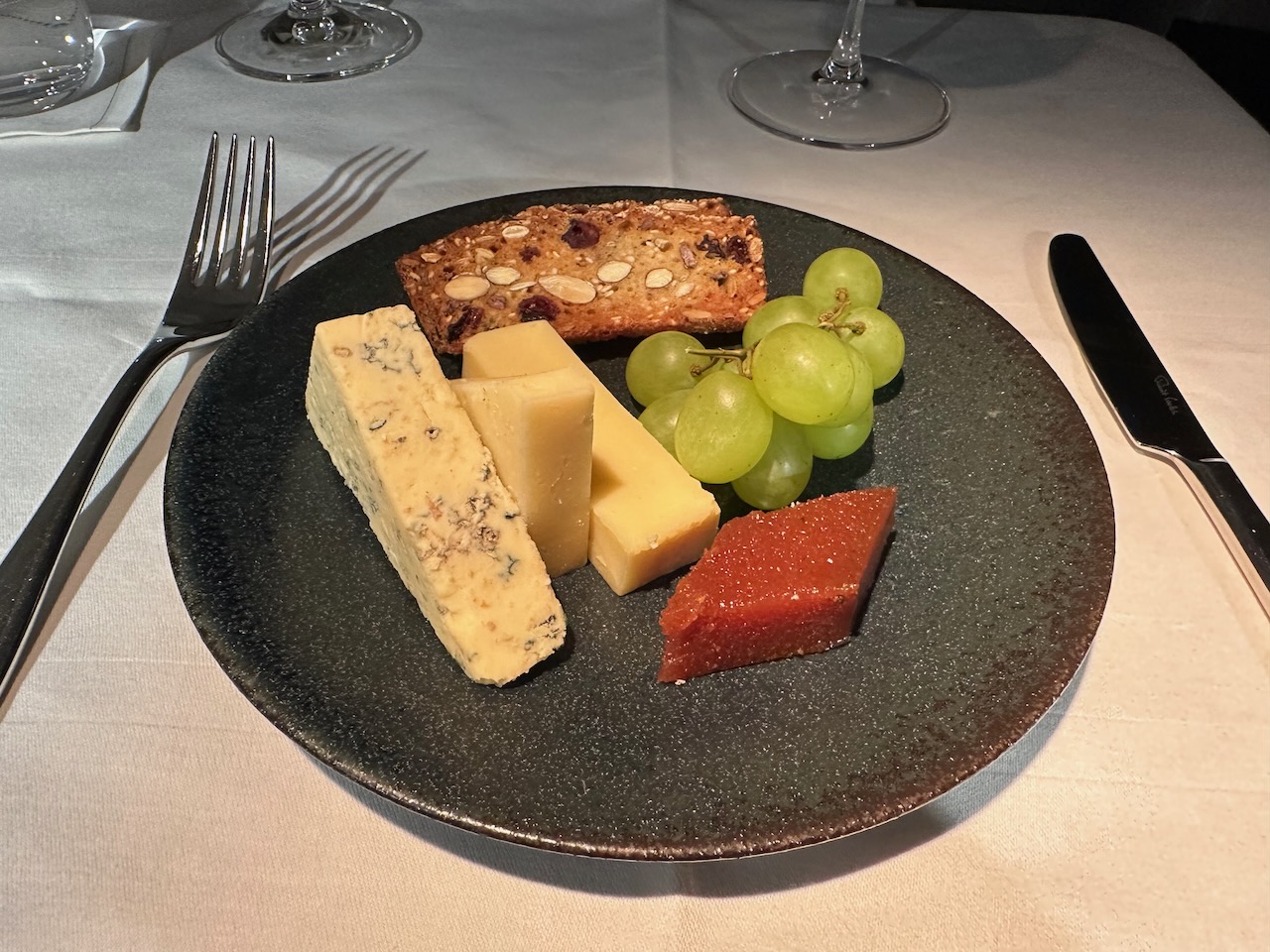 All in all a wonderful flight with excellent service.  So nice to see Cathay First Class flying again.
And my Instagram video our a wonderful Cathay Pacific First Class flight to Hong Kong.