Emirates First Class Lounge at DXB
Emirates First Class Lounge Dubai in the A Gate concourse
Our flight from Narita arrived DXB on time at 4:45am and we were at Gate B11 a few minutes later.  As is now the norm, Emirates First Class representatives were waiting at the gate for First Class passengers.
Our rep escorted the three of us who were connecting by golf cart.
And then by foot through the vast DXB terminal.
To the A gate complex and the First Class Lounge.
This massive lounge spans the upper level of the entire mile long A Gate concourse.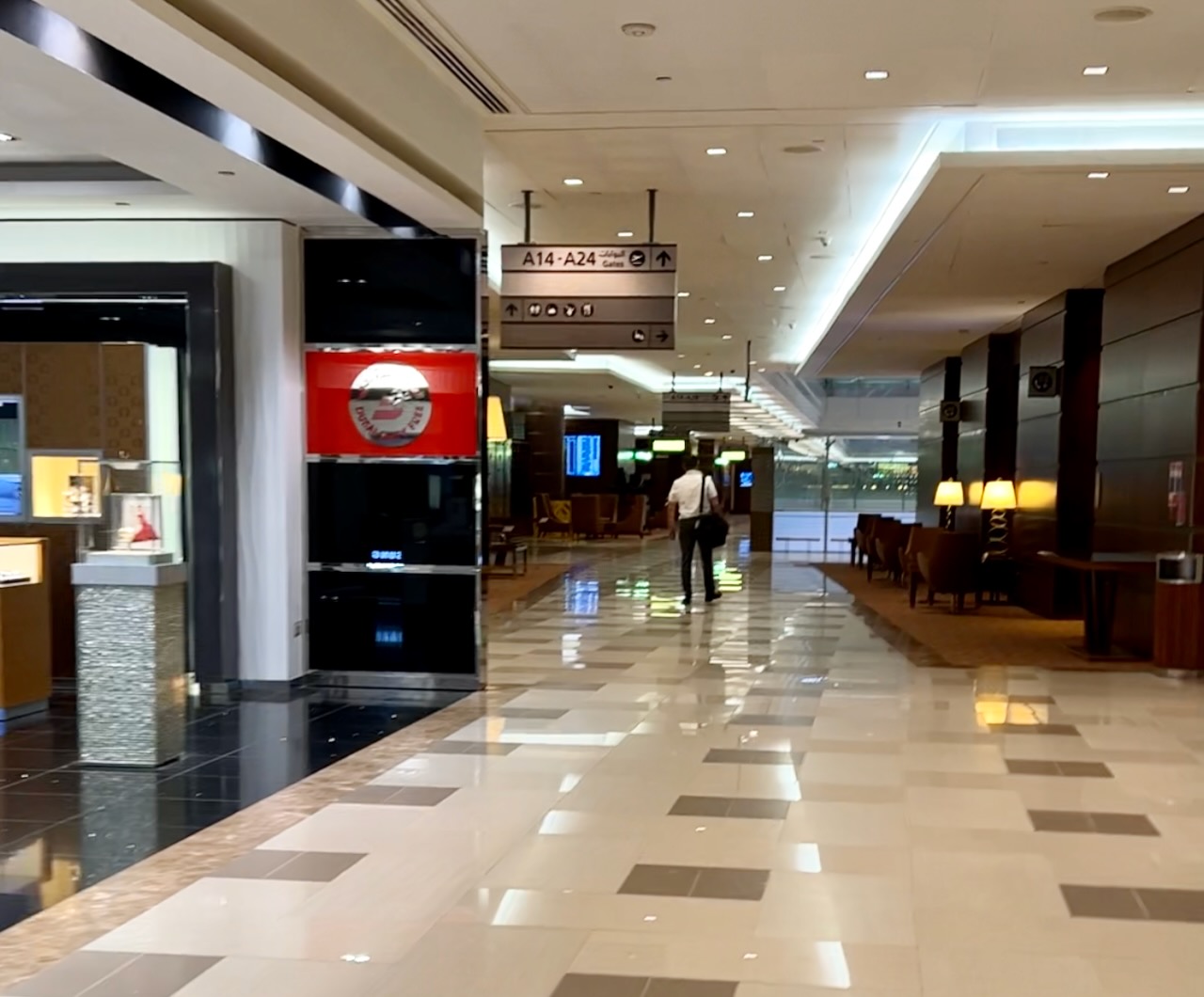 Checking out today's wine offerings to see if there are any gems today.   Meh, not so much.
​
Solid but no wows today.
Time to head for the Emirates First Class Lounge Fine Dining restaurant.  
Although the menu was largely breakfast, Emirates recognizes that it's passengers are from all over the globe and to some of us, it's dinner time to our bodies.
The current Emirates First Class Lounge menu...
Since my body thinks it is dinner time, dinner it is... the Wagyu beef tenderloin with steak fries and hollandaise as they did not have bearnaise today.
OMG, this was fabulous.
At around T-60, I headed out to the far end of the lounge and Gate A7...
Instagram video of the Emirates First Class Lounge in the A gates.