La Première Lounge at Paris CDG
Air France La Première Lounge Paris CDG
After a short ride from our arriving flight, I was at the lower level of the La Première Lounge where that security officer waived me thru without any further checks.   Up the elevator and we were in one of my favorite lounges on the planet.  And the only with an Alain Ducasse restaurant. 
Great small bar patterned after the old Plaza Athenée bar.
CEO Ben Smith was in the CDG La Première Lounge this morning, taping a 100th anniversary message. Didn't realize who he was until he started speaking... Québecois, just like me. LOL. After, he walked around the Lounge and introduced himself to each pax and thanked us individually for flying AF. Seems like a nice guy.
I headed for a shower before lunch.
Time for lunch...
... from Alain Ducasse.
I went with two of my menu favorites, the Shrimp Caesar salad...
... and my all time Alain Ducasse favorites, Coquillettes jambon/truffe noir.
OMG!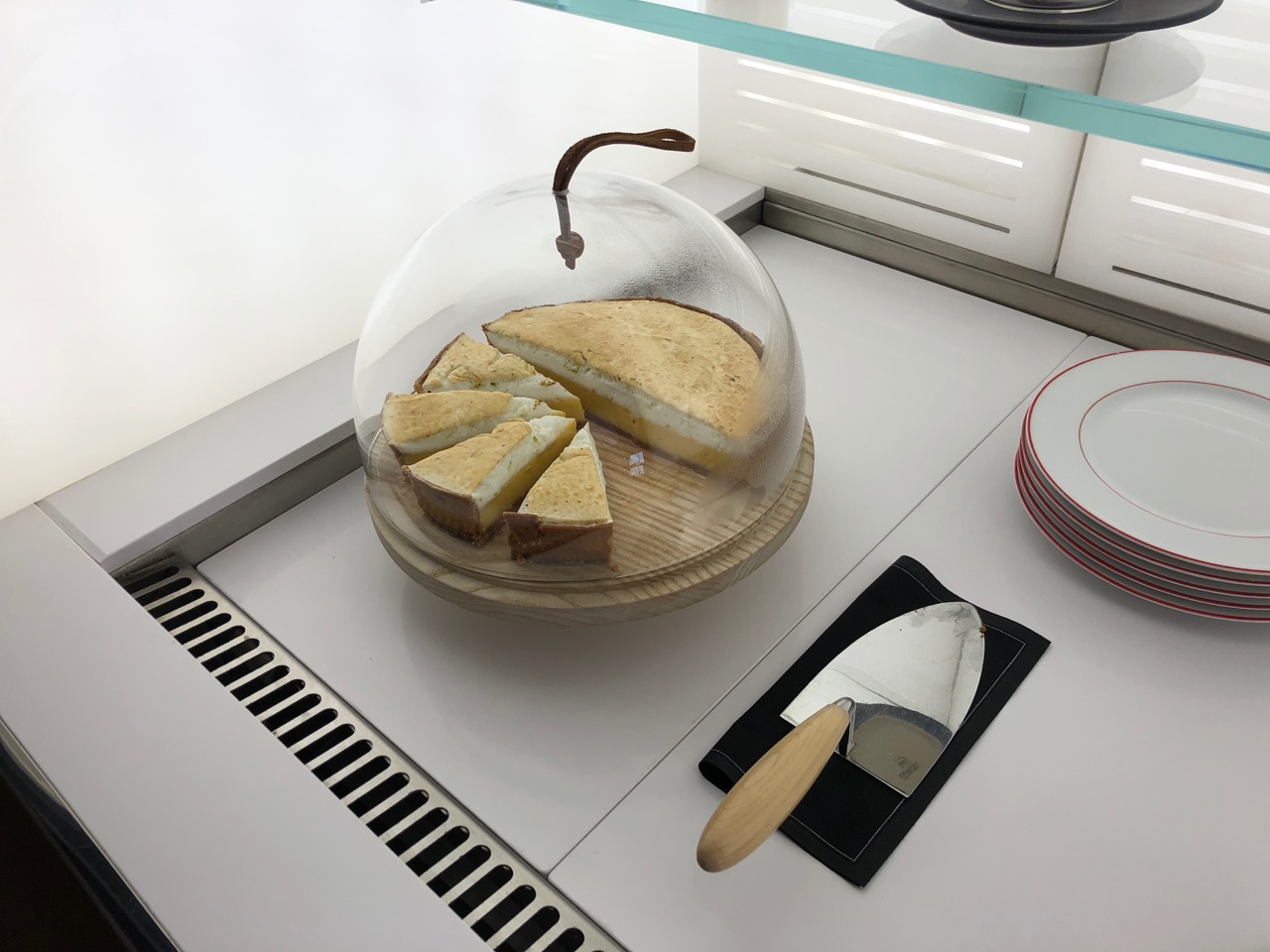 And finally, my new La Première luggage tag.