Villa Korta Katarina
Orebic
Twenty minutes north of Grgic is the one of the most luxurious hotels we have ever visited.  Villa Korta Katarina is a spectacular, stunningly gorgeous boutique villa overlooking the Adriatic.  Sumptuous decor with amazing personal service and attention to detail.  The newly opened villa is owned by Minneapolis natives and philanthropists Lee and Penny Anderson (APi Group Inc.) who fell in love with Croatia after visiting the area on humanitarian missions following the Bosnia War.  
With a full time staff of 13 and only 8 suites, guests are truly pampered.   Even more so in our case as we were the only guests during our all too short two day visit.   We were welcomed by multiple staff members as we arrived and were escorted to reception. 
After more welcomes in the reception area, we were escorted for a tour of the villa where we met some of the wonderful staff that welcomed us like family... including Slobodan, Marianne, Iva, Marijela, Tea, Ana, Antonia and Chef Ante.  The decor throughout is stunning with incredble attention to detail.  
Time to see our suite.
Upstairs on first floor, ouur beautiful Suite 103.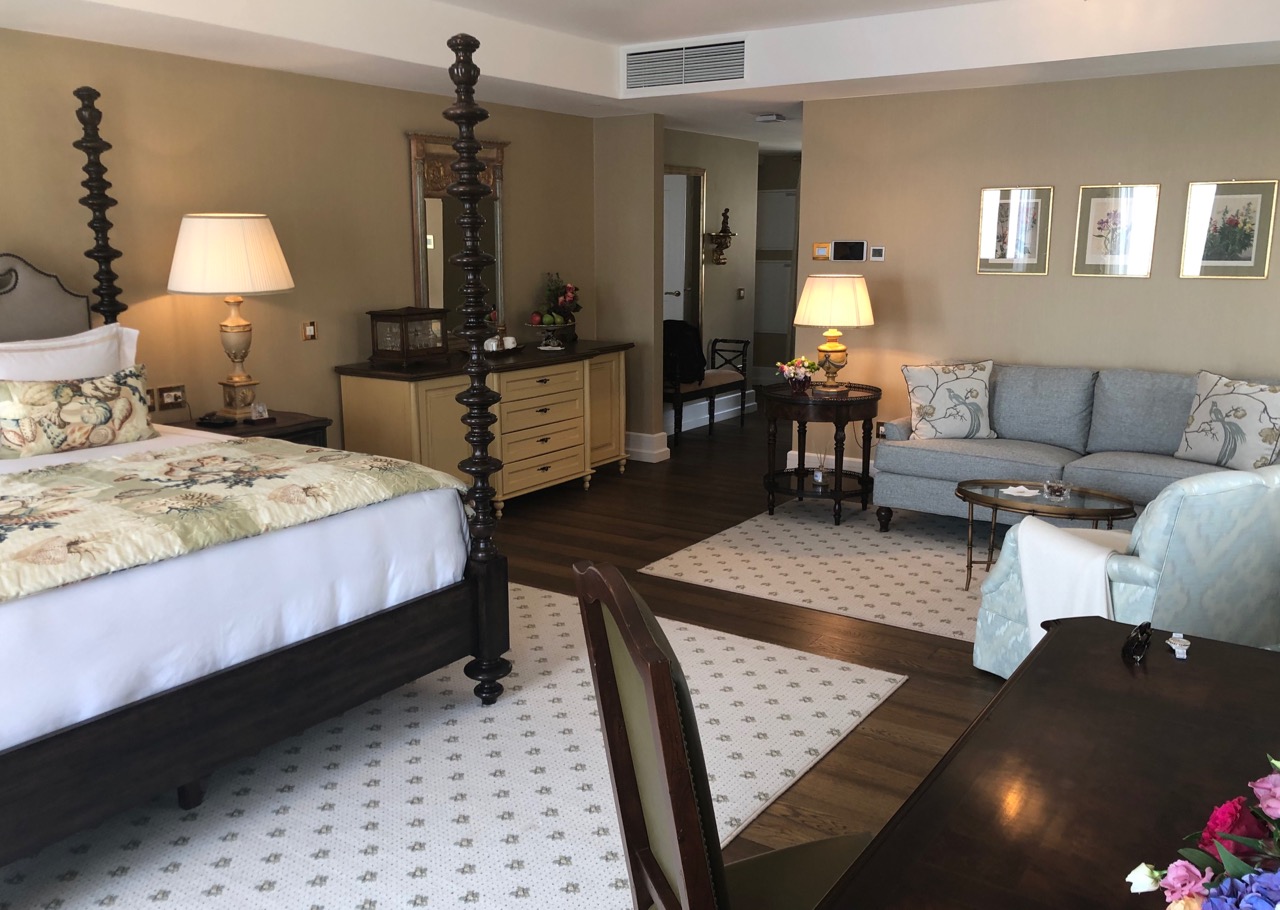 Just down the hall is the villa's stunning library, my favorite late night spot.
Wonderful views from the library balcony.
Down on level -1, the incredible wine cellar.
... and fitness (wellness) center and spa.
After we settled in, we headed downstairs to relax at the pool.  
As we started to relax, Iva came to visit and ask if we wanted refreshments.  Then afternoon concierge Tea visited and asked if we had any special requests for dinner.  After Mrs. SFO777 mentioned that she regretted not packing a bathing suit, Tea excused herself and returned 20 minutes later from a shop in town with 5 bathing suits for her to choose from.  Amazing.
Probably the nicest pool bathroom I have ever seen.
Later, we headed back to our suite, to discover the table that had been set for us for our dinner.
Showtime.
There are multiple different table settings.  Looks like seafood tonight.
Our delicious starter, with scallops caviar.  The tiny green balls were our dressing... an explosion of flavor in each bite.  We enjoyed a very nice Posip wine from the Villa's adjacent vineyard.
Our main was a lovely lobster with fried potato strings and delicious garnish.
Chocolate mousse with ice cream on a bed of chocolate dirt.  
After dinner and after Mrs. SFO777 went to sleep, I headed down the hall to the library to answer some emails, edit pics and enjoy a glass of sherry.