We had planned a private fjord helicopter tour this morning, a wonderful five hour trip with stops alongside both Sognefjorden and Hardangerfjorden. 
The tour: We fly from Bergen Airport, Flesland and flying north over "Sognefjorden". We will most likely land in Balestrand at Kviknes Hotel. This is a little village located right alongside the "Sognefjord". Then we can stay here for about 30- 45 minutes. After this we fly south over to Hardanger and the "Hardangerfjorden" and alongside the glacier and land at "Rosendal Fjordhotel", where we also stay for about 30-45 minutes. And after this we fly back to Bergen. 
Unfortunately, weather did not cooperate. It wasn't so much clouds and rain but apparently winds. More specifically, the helicopter company blamed wind for being unable to reposition a helicopter back to Bergen for our planned tour or even a modified tour.
As a result, we were stuck in Bergen where there is precious little to do which you can see in a half day. First stop was to explore the historic part of town just up the street from the hotel.
We passed on the funicular this morning after seeing the crazy line of people.
After learning that the salmon fish farm was not open today, we took a taxi to the Norwegian Fish museum.
Mildly interesting, especially the video of three generations of fishermen talking about their lives and experiences.
Then walked back.
Interesting people watching.
After a mediocre lunch, it was back to hotel where Mrs. SFO decided to relax and sleep off her Business Class jet lag. While I headed out for the funicular.
Fortunately, the lines had disappeared and I was able to walk right up.
And departed 15 minutes later.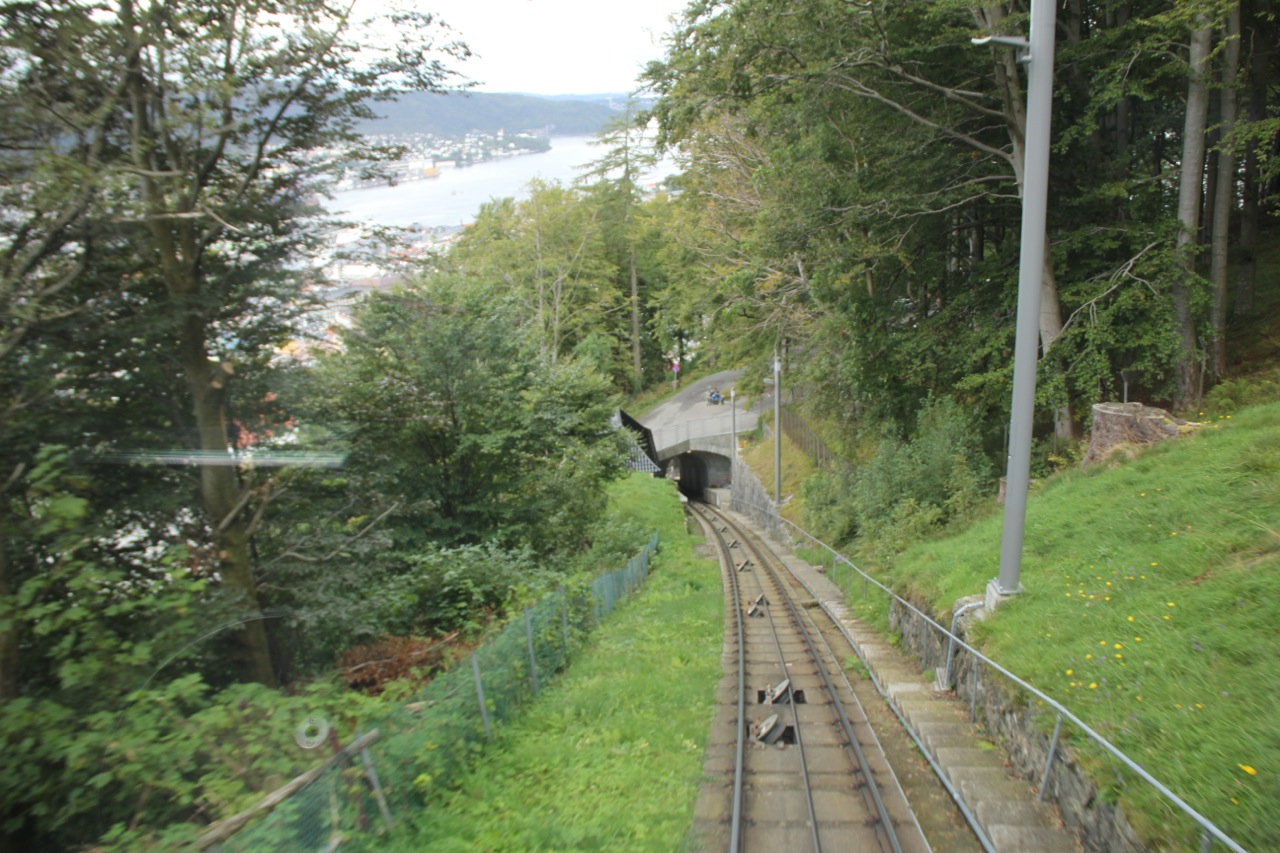 A rather nice view from the summit.
Lots of people of all shapes and sizes taking pics and being photographed.  
There is a good sized restaurant with nice views.
 And then back down, this time on a crowded departure.
And back to the hotel, along the historic waterfront and buildings dating back 600-700 years.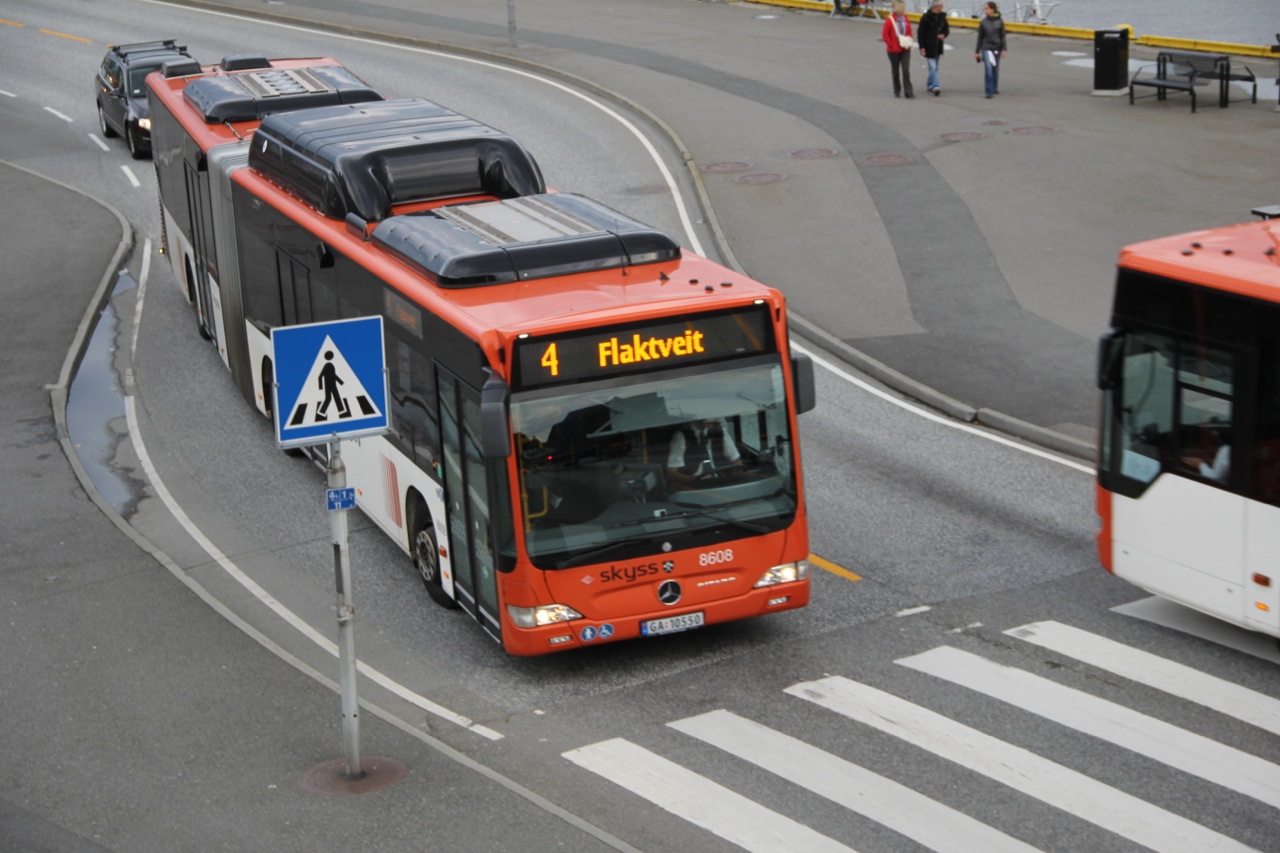 For dinner, we walked back up the street to a historic seafood restaurant. Great ambiance but uninspiring food.
And I almost convinced Mrs. SFO was that The Vikings' Ragnar or at least his son was at the bar outside.