Four Seasons Gresham Palace
Four Seasons Gresham Palace Hotel - Budapest
The Four Seasons Gresham Palace is a gorgeous hotel on Danube.  It features a spectacular lobby with stunning glass ceilings and massive beautiful chandelier.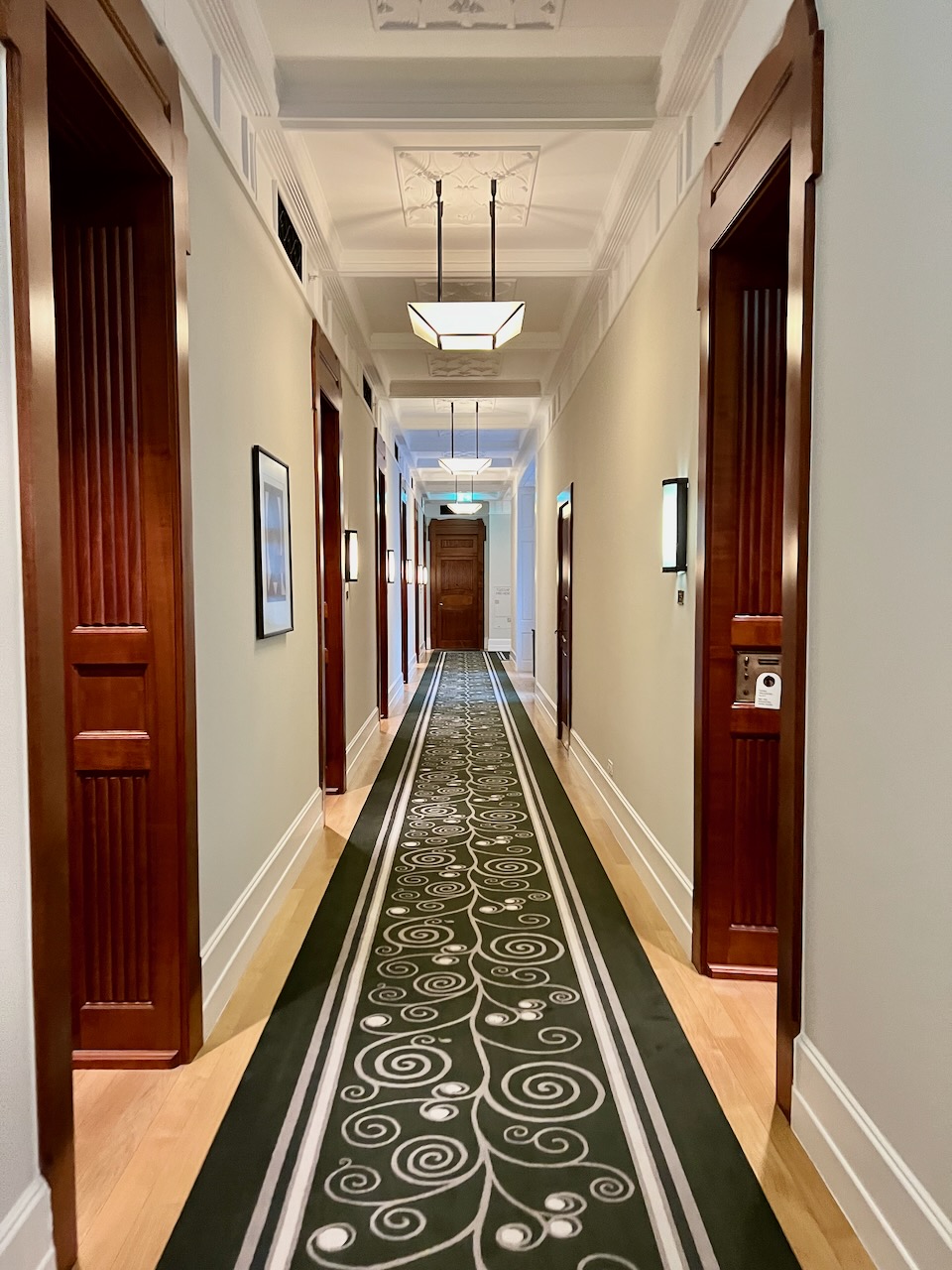 After we checked in, we headed down for lunch at the hotel's Kollasz Brasserie and Grill.
My French Onion soup was excellent.
My Marseille Sea Bass was exceptional.
Later that afternoon, pre-dinner drinks in the beautiful lobby bar.