Off to London
DFW_CK and I are off on a quick hall pass trip with a day in London and a day in Budapest… 3 restaurants with a combined 5 Michelin stars. We found a pair of BA First Class award seats to from DFW to London. 
Denver Admirals Club.
Huh?  No idea who leaves shoes in the restroom.
My positioning flight to DFW is in Economy since AA rarely releases domestic F award seats connecting to international First.  Loads of legrooom.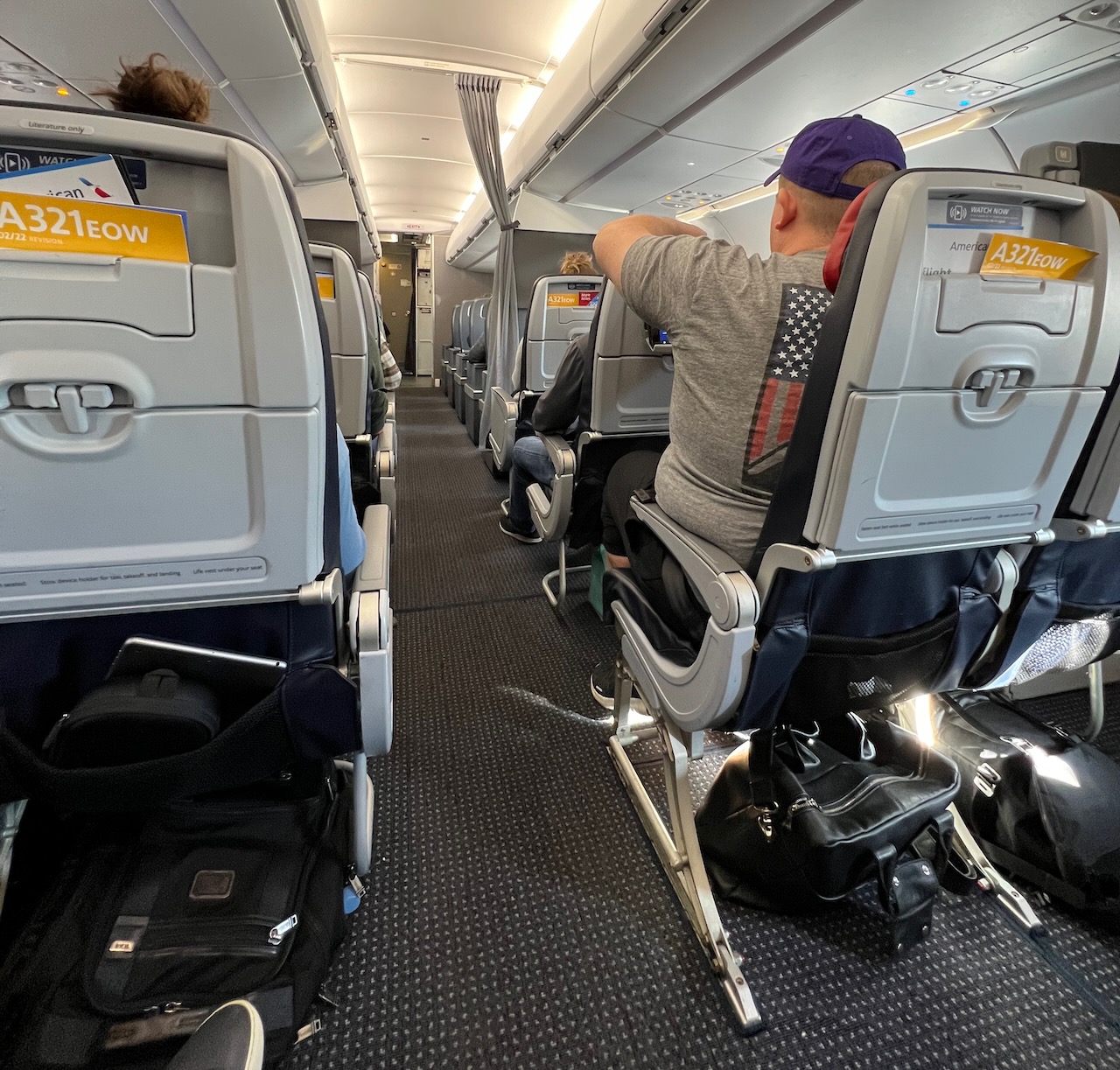 Cute doggies at DFW.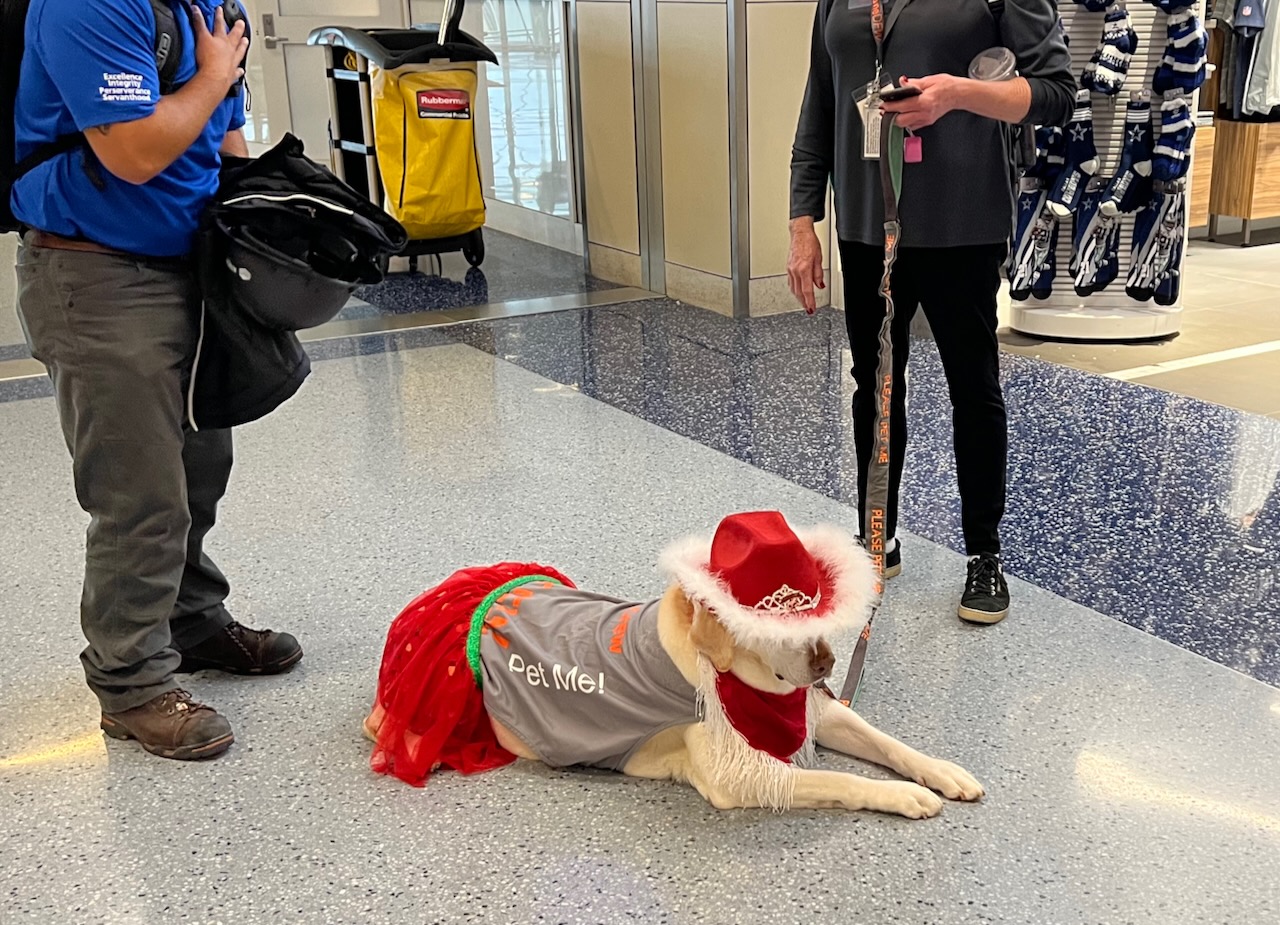 BA and AA international First Class passengers can access the exclusive and very nice Flagship First Dining restaurants at both DFW and MIA.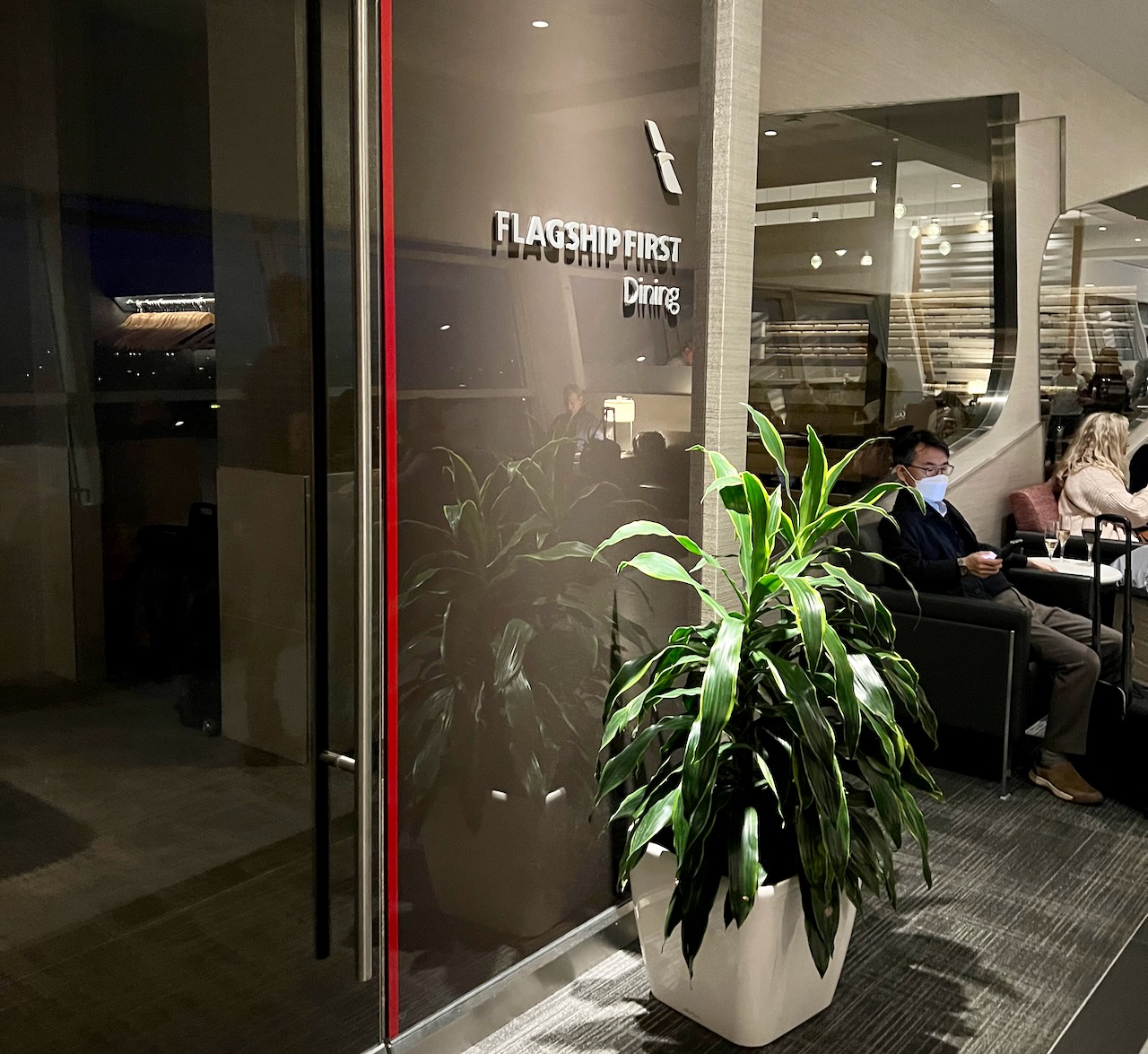 Excellent regional menu and some nice wines in elegant surroundings.
Impressive champagne in First Dining.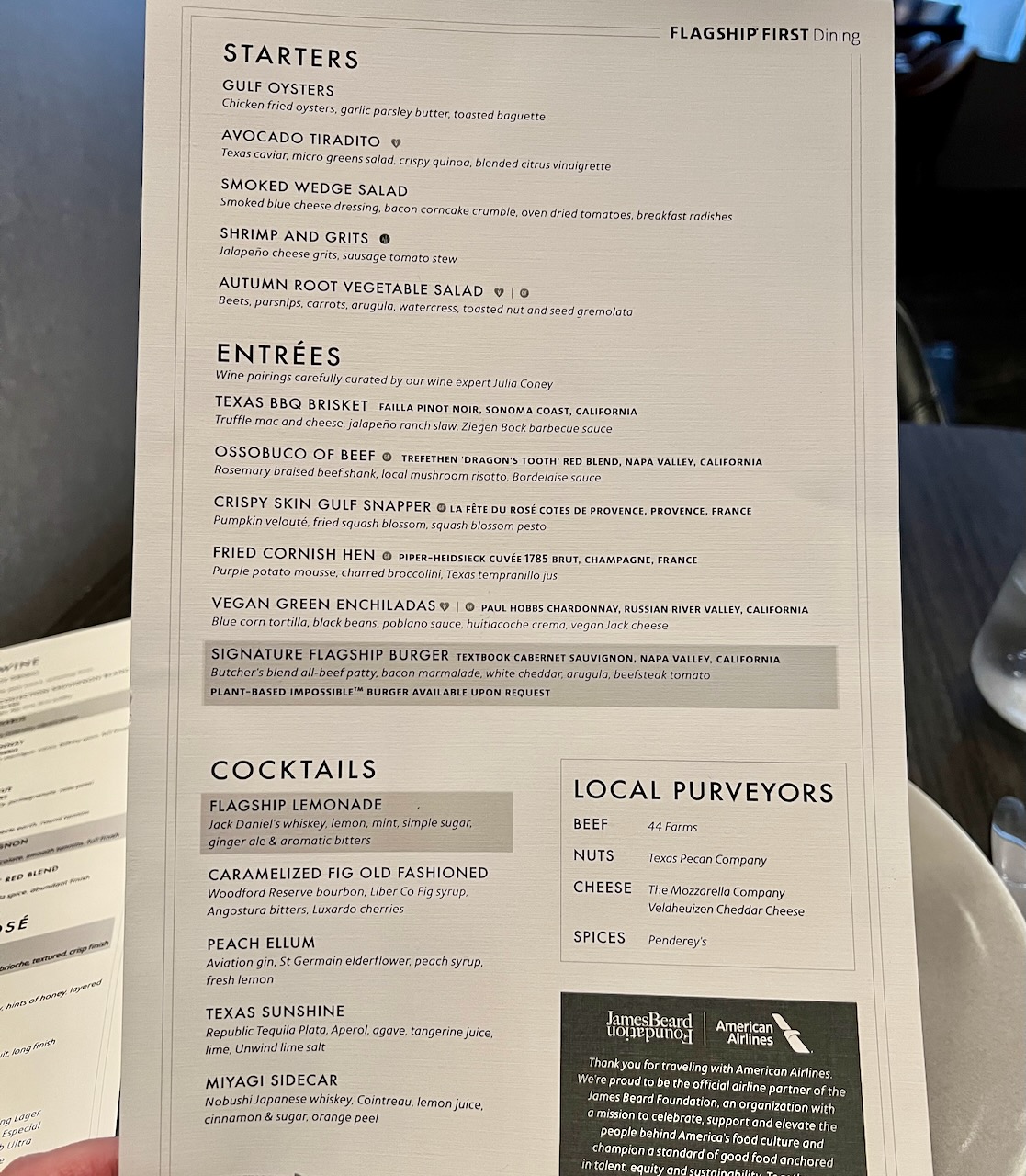 Excellent warm cornbread.
Yummy Gulf Oysters... chicken fried oysters.
Tasty Texas BBQ Brisket.
Crispy Skin Gulf Snapper.
Flagship Dessert sampler.
For those into Instagram, a couple of videos from today...