The Private Room at Singapore Changi
Singapore Airlines First Class Check-in and The Private Room at Changi
With a 9:30am departure, I arrived at Changi at around 7am to check-in.  Very nice private and civilized First Class check-in facility.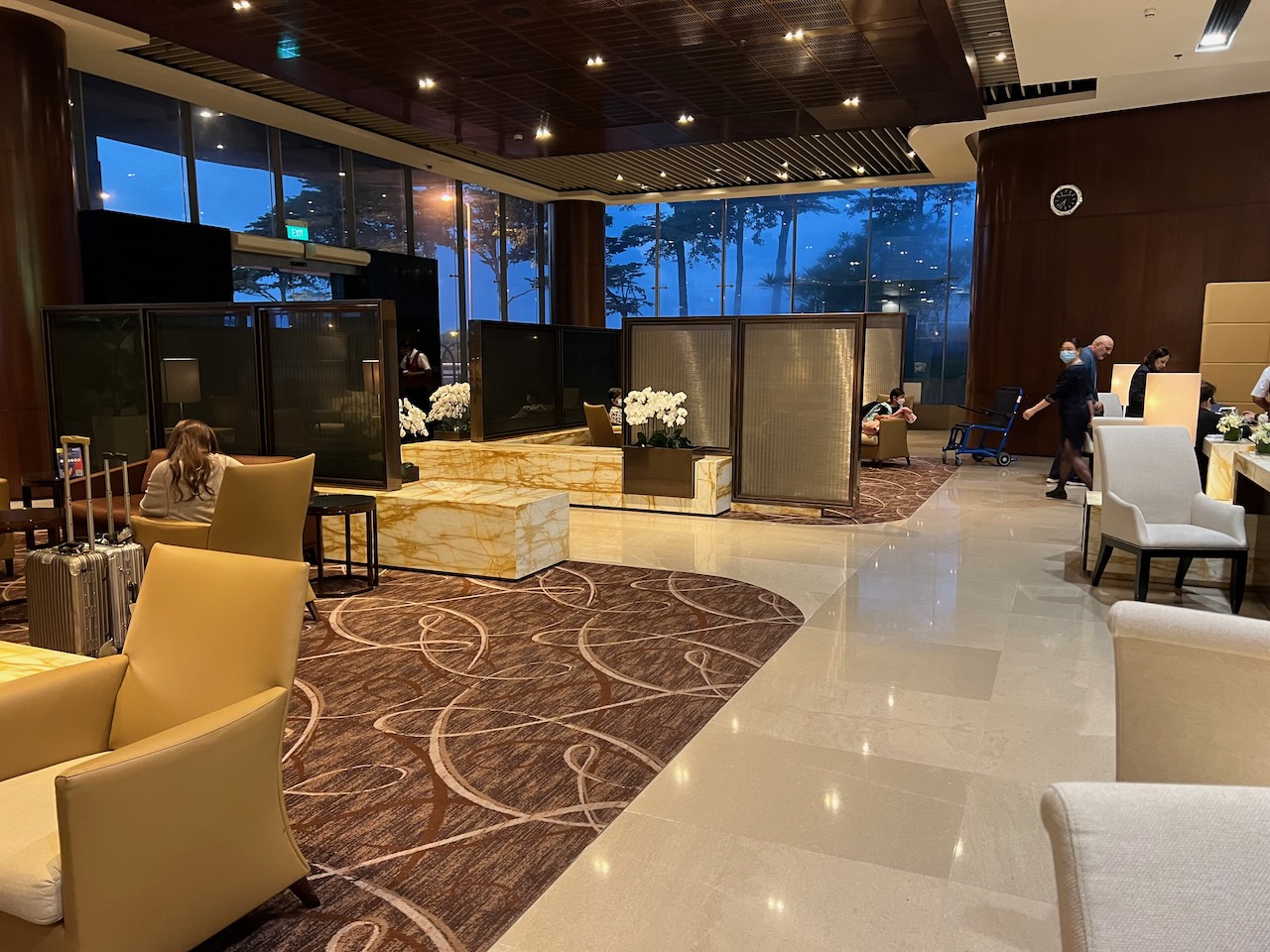 Passport control before entering the terminal.  Security is at the gate.
Singapore renovated and actually moved The Private Room.   Very nice lounge although no tarmac views.
The house champagne is the wonderful Taittinger Comtes
The breakfast menu, although a little worn from re-use.
And the menus for the rest of the day...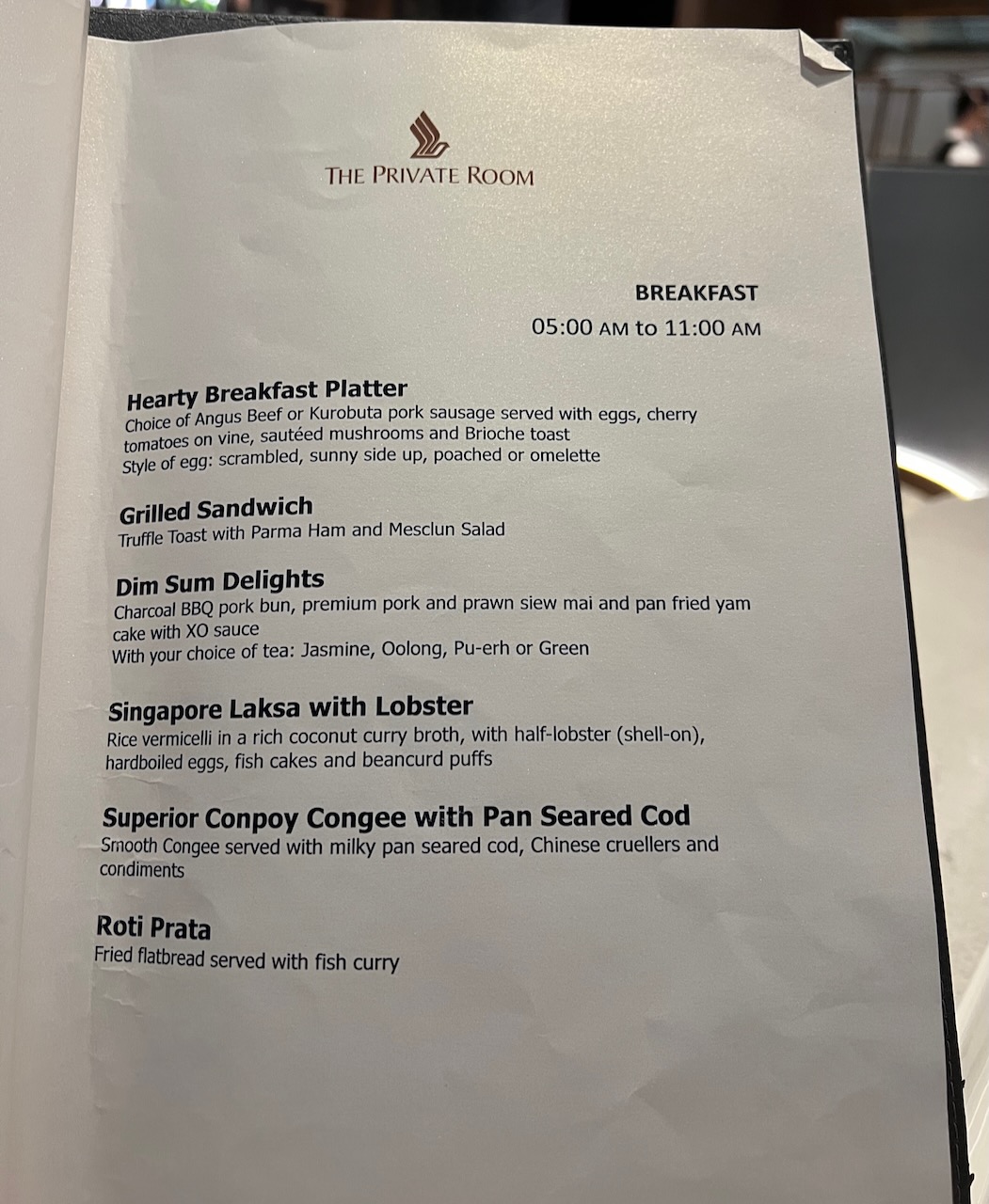 After breakfast, I spent another 30 minutes before heading to the gate.
My Instagram video of Check in and The Private Room.