Jerusalem Day 1
Another gorgeous morning as we head out for our first day of touring of Jerusalem and surroundings.
This morning we drove into the Israeli West Bank and by some of the Palestinian areas.  Many of these have separation barriers, part fence, part wall, built by Israel starting in the year 2000 as a response to the Second Intifada. 
With controlled access for some Palestinians into Jerusalem.   
Nearby are Israeli West Bank settlements.  We visited one gated settlement. 
And the surrounding fences.
Beyond the fence.
With pronounced military presence in the West Bank.
More contrasts.  Jewish areas in the foreground, Palestinian on the other side of the wall.
Meanwhile, back in Jerusalem, whoa that truck has seen better days.
Looking out over the Old City.
Driving to the Old City, past the Damascus Gate.
Next stop is the Church all Nations and the home of the Garden of Gethsemane, at the foot of the Mt. of Olives, where according to Christian tradition, Jesus went after the Last Supper and was arrested by Roman soldiers. Today, the Garden of Gethsemane is a tranquil, solemn grove of beautiful, ancient olive trees.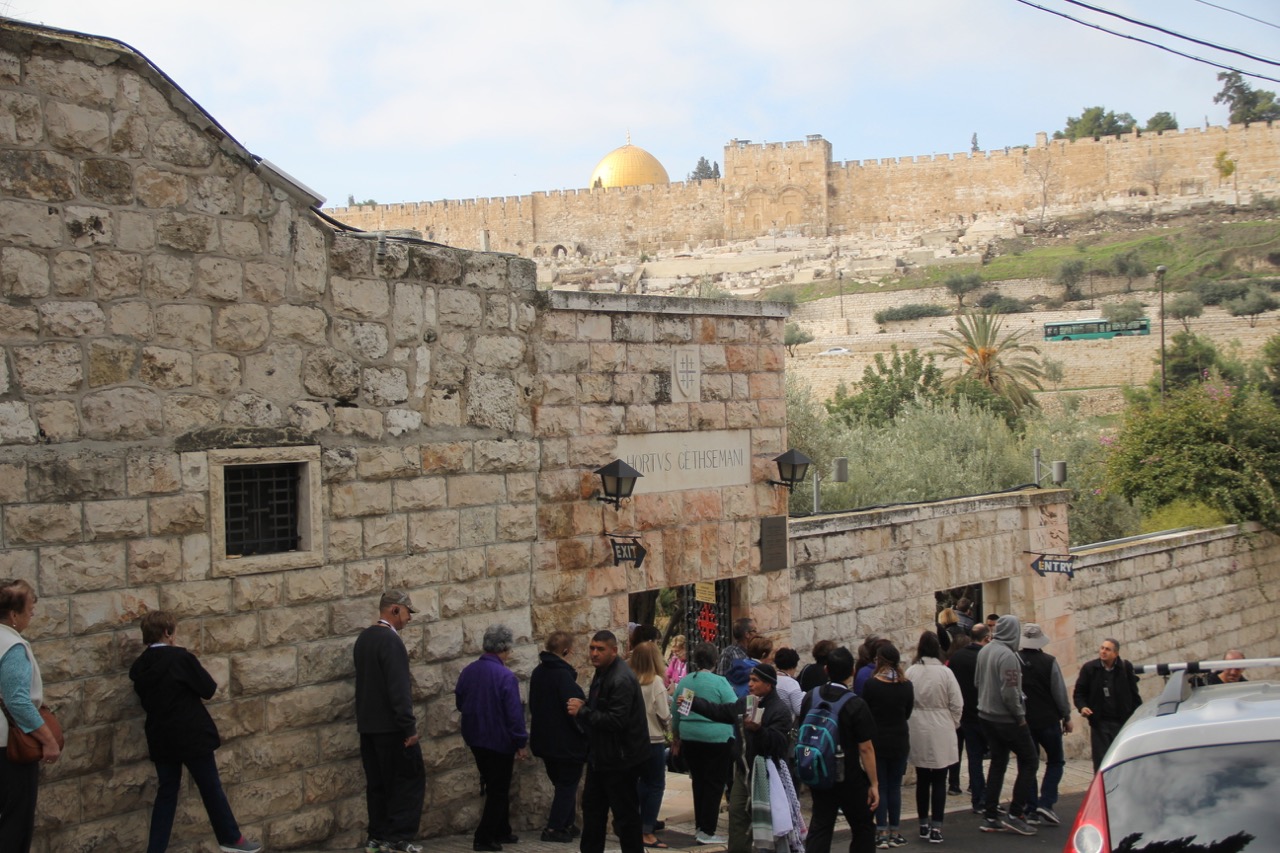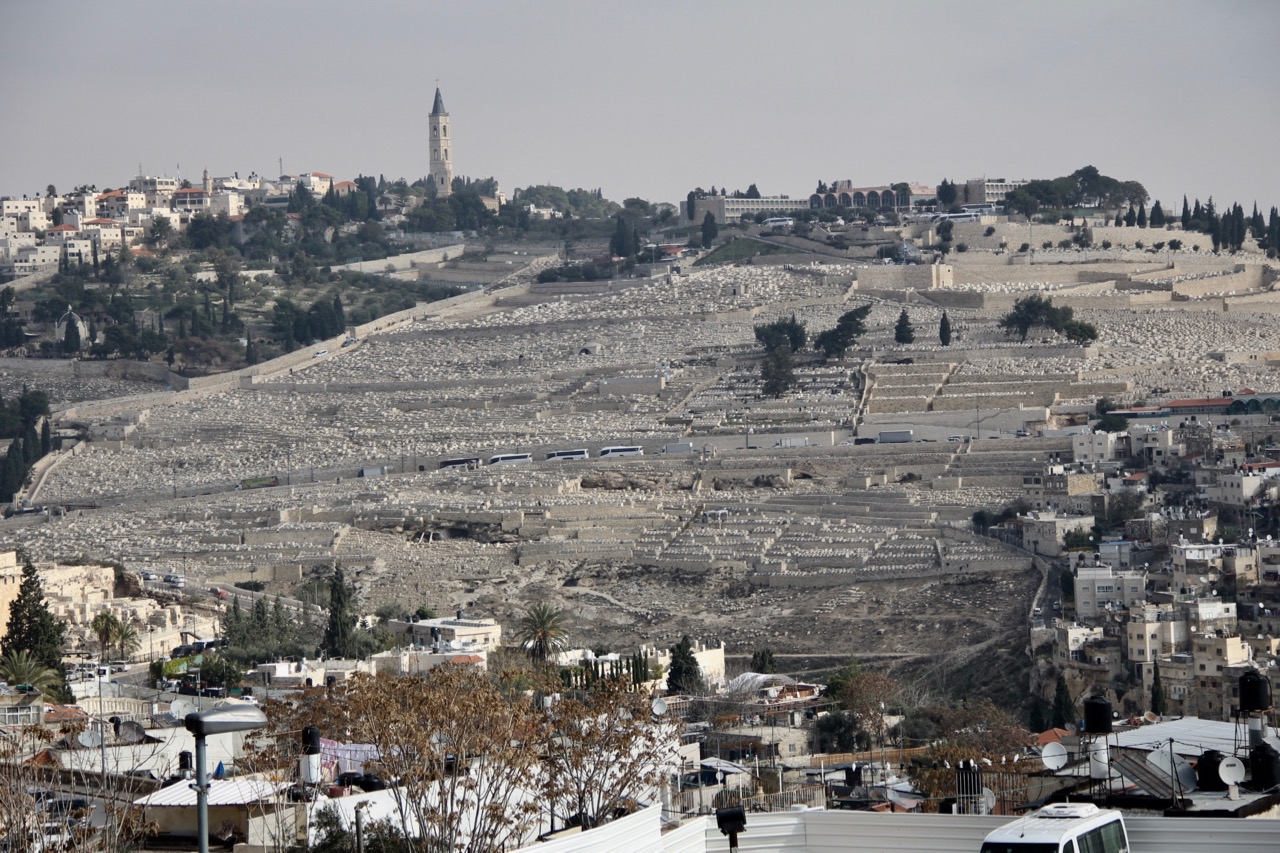 And into the Old City.
The Armenian Quarter.
The Jewish Quarter.
To the Arab Suqs.
His fellow shopmates got a good laugh when I took this pic.
Ain't that the truth.
For lunch, we stopped for Shawarma in the Arab Suq area.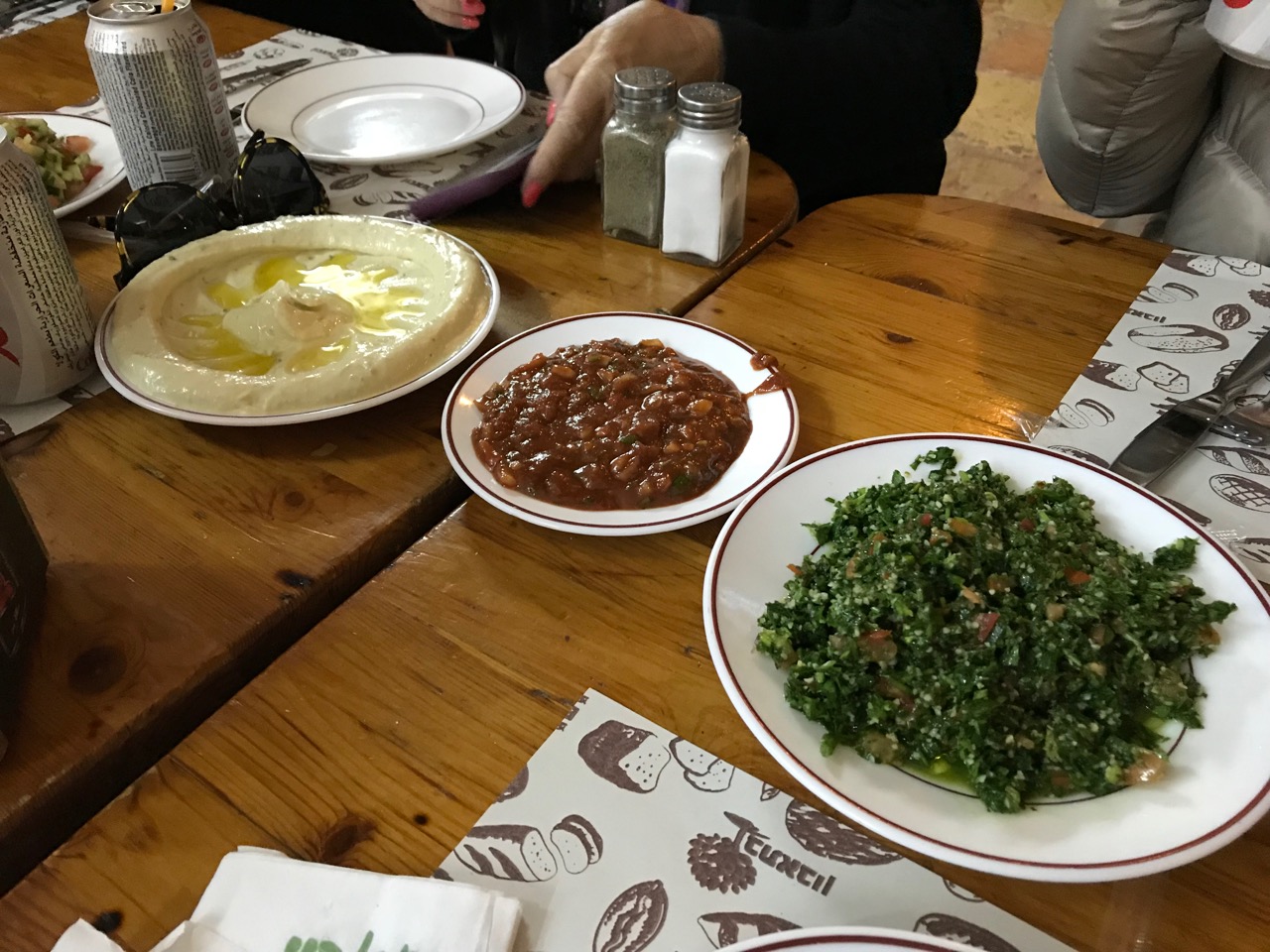 The Church of the Holy Sepulcher is the holiest site in Christendom and is controlled by six Christian churches: the Greek Orthodox, Roman Catholic, Armenian, Coptic, Syriac and the Ethiopian churches.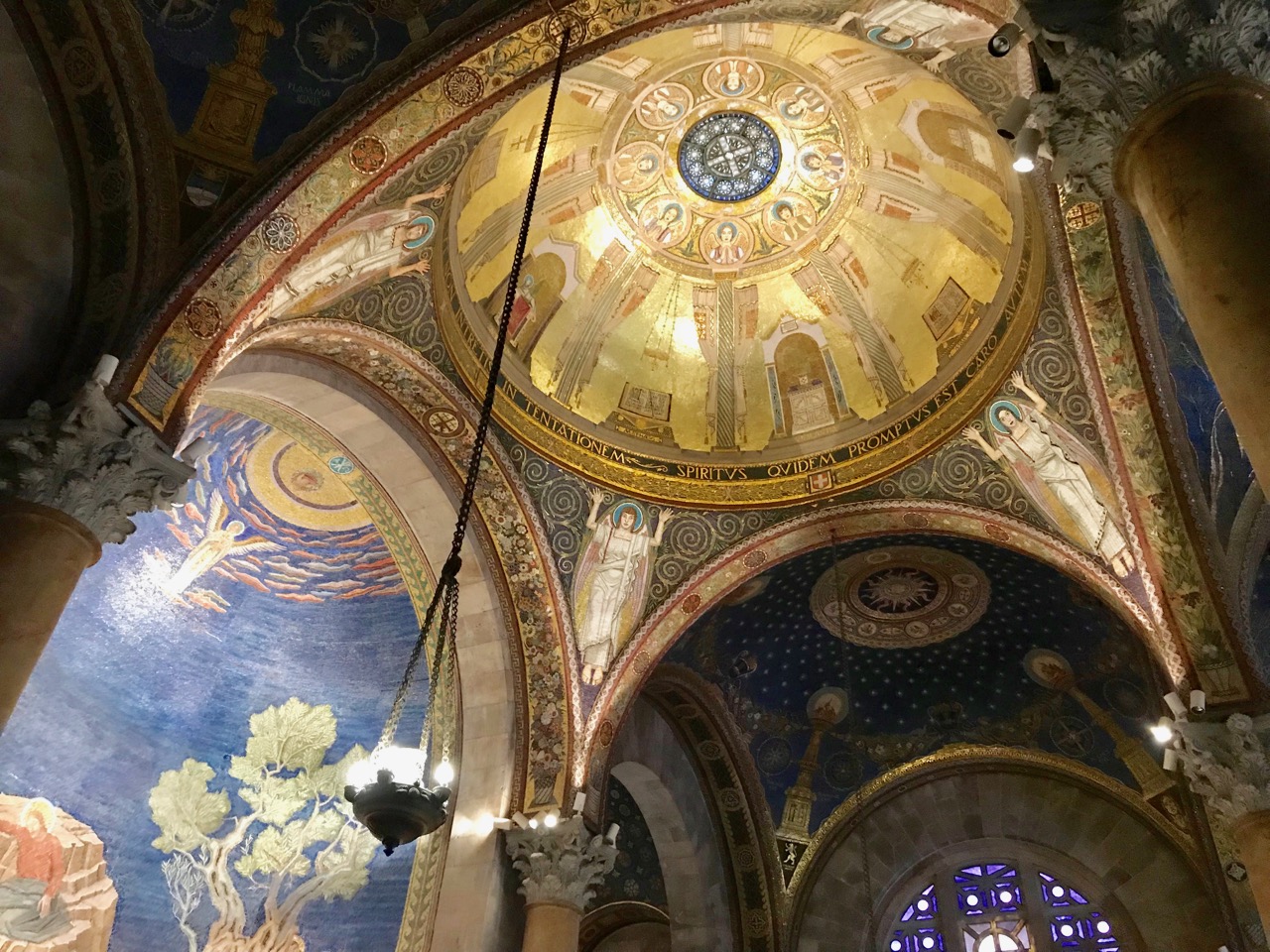 After a long and exhausting day, we headed back to the hotel to rest up before dinner, at nearby Satya.