For our first two nights in Israel, we're in Tel Aviv at The Norman.   The Norman Tel Aviv is a lovely boutique hotel in the heart of the city.  Pics from the next morning...
Our first room here Suite 22, a Loft Suite in the Suites Building across a courtyard from the main building.   
After a relaxing nap, we headed down for dinner with our SoCal friends.
My lamb ravioli starter was amazing.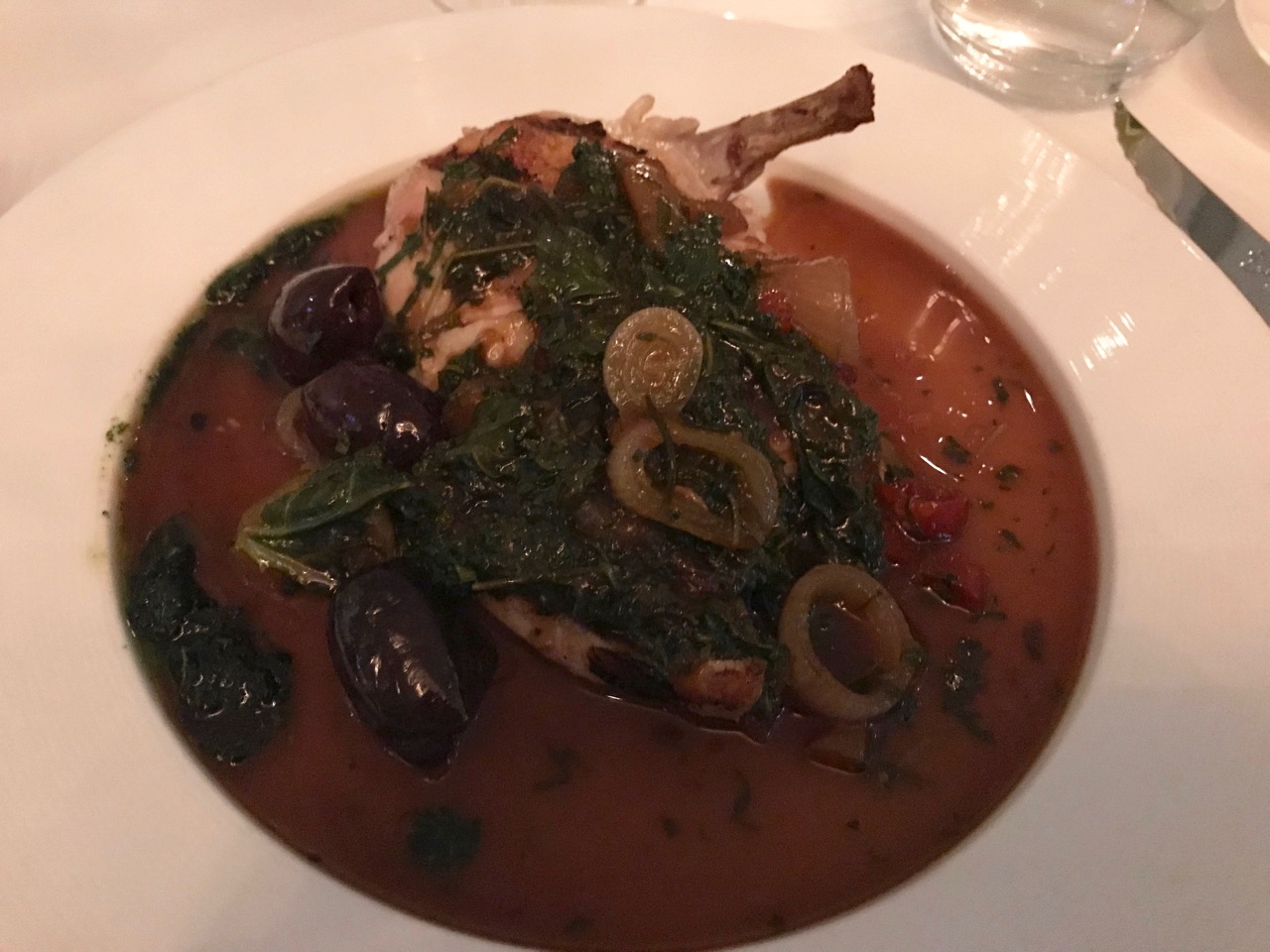 After dinner, we moved to Suite 5 as an unsolvable lighting issue in our original suite forced a move, with an upgrade for our troubles.
The next morning, I headed for breakfast in the main restaurant.
Impressive buffet spread plus order off the menu hot dish.
And the next morning...
Eggs benedict.